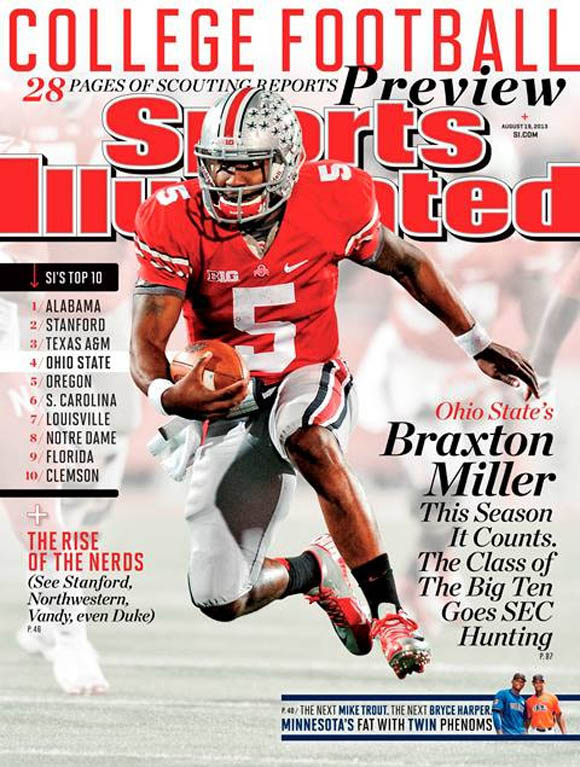 SI's annual college football preview – featuring Braxton Miller on the cover – places the Buckeyes fourth, behind Alabama, Stanford, and Texas A&M.  Every other top five team plays another top five squad. Their Ohio State preview includes this quote from Urban Meyer.
SI: What is your biggest concern?

UM: When a guy sprains his ankle in practice, I can feel the difference. Our twos need to start acting like ones. There's a significant drop-off.