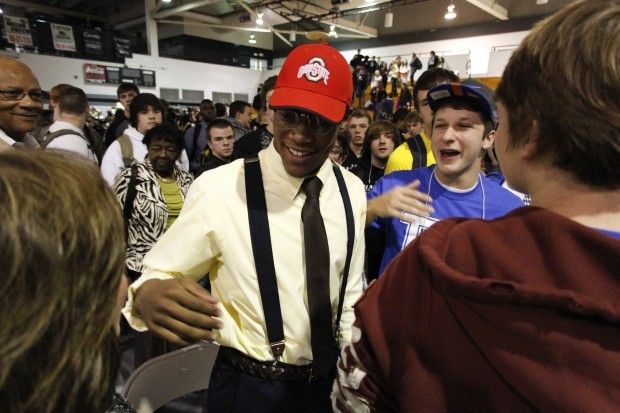 The twenty-fourth, and final, installment of the fifth edition of this now 24-part series titled Better Know A Buckeye profiles arguably the crown jewel of Ohio State's 2013 football recruiting class. Vonn Bell, a defensive back from Chattanooga, Tennessee, surprised just about everyone when he announced he was going to sign with Ohio State on National Letter of Intent Day.
Bell did well to keep information close to the proverbial vest. Bell said less about recruiting and what interested him about particular schools as time progressed. Increasingly, information came from either his father or, in particular, his high school head coach. It was consistently a three-team race among Alabama, Ohio State, and Tennessee. Alabama looked to be the odds-on favorite in December. Tennessee looked like it was in the lead at the end of January. Vonn Bell signed with Ohio State in February. I retell this story below.
The feature proceeds in the usual fashion thereafter. I provide a discussion of strengths and areas for improvement. I include some highlights and a projection of redshirt status. I provide some various tidbits about Bell you may find interesting before concluding he is better known. I put him on the board thereafter.
Height: 6-1
Weight: 190 pounds
Fake 40: 4.45
High School: Ridgeland High School; Rossville, Georgia
His Recruitment
Ohio State's recruitment of Vonn Bell started at the end of Feb. 2012 when it extended a verbal scholarship offer. Ohio State was far from the first program to notice Bell. By the time Bell was given a note from his high school head coach to call Everett Withers in order to be notified of his verbal scholarship offer, he had already acquired offers from programs like Alabama, Georgia Oklahoma State, and Tennessee. His first offer was from Georgia, which came after a junior season at Ridgeland that ended in 180 tackles (119 solo tackles), five interceptions, three forced fumbles and three recoveries for touchdowns on defense. He also had 37 rushes for 280 yards, 31 catches for 487 yards, and 11 total touchdowns on offense. Bell went from zero to elite immediately. Ohio State entered the fray as soon as it could.
To most people's surprise, there was a lot trending to Ohio State early in the process. The interest in Ohio State was understandable. He has family that reside in Dayton and had made trips to Columbus previously. Further, Urban Meyer's arrival at Ohio State increased the allure of an already visible (for better and sometimes worse) Ohio State football program. While the interest in Ohio State was not necessarily surprising, the extent to which Ohio State seemed to take command of his recruitment through the spring and summer was surprising.
Ohio State's verbal scholarship offer led to Ohio State being penciled into the Bell's itinerary on a cross-country spring break trip that included stops at Texas, Oklahoma State, Arkansas, Notre Dame, and Georgia. While talking with a Rivals.com affiliate about his trip to Athens, Georgia, Bell said the previous stop at Ohio State stood out because of Urban Meyer.
The momentary advantage that Ohio State enjoyed through the spring extended into the summer when Ohio State's coaches were able to convince Vonn Bell to attend a summer football camp they were hosting early in June. Ohio State fans may remember this as the camp in which Darron Lee performed and earned his verbal scholarship offer. Bell and Lee faced off in several drills to the interest of several onlookers at the camp, and at the request of Ohio State's coaches. Both performed well, leading to the continued interest in Bell and the eventual scholarship offer to (and commitment of) Darron Lee.
Importantly, for Ohio State, it actually got Bell to make the trip to Columbus from Chattanooga for a camp, which is no small commitment from Bell and family. It was a clear signal of interest from Bell. It was also the only camp Bell attended during that summer. At summer's end, when Vonn Bell named his "top seven", Ohio State was mentioned first. That list also included Alabama, Clemson, Georgia, Tennessee, Texas, and Vanderbilt.
This changed a month later, and for the worse, when Vonn Bell announced a top three: Alabama, Ohio State, and Tennessee (in alphabetical order). Ohio State appeared to fall behind both Alabama and Tennessee, and Alabama, in particular, during the football season. A big factor seemed to be distance. Bell tried to schedule a visit to Ohio State for the Nebraska game, but the logistics of the trip proved to be demanding. Bell was looking at possibly scheduling a 2 a.m. flight from Nashville to Columbus, only to be back in Chattanooga by Sunday so he can prepare for the daily 40 mile ride to his high school in Rossville, Georgia.
It proved difficult for Bell to schedule a visit to Ohio State where he could give himself a chance of enjoying himself. It was much easier to schedule several unofficial visits around the Southeast, where all colleges tend to be, at most, within a five or six hour drive. These visits included Vanderbilt (for the South Carolina game), Alabama (for the Western Kentucky game), Auburn (for the Louisiana State game), Alabama again (for the game against Mississippi), Tennessee (for the Alabama game), and Alabama yet again (for the Iron Bowl).
The reader will notice the trend here. Alabama seemed to surge in front of this race for Bell as Bell found it difficult to visit Ohio State for a game experience, and as the wheels fell off Derek Dooley's wagon in Knoxville. The Chattanooga Times Free Press even noted that, if not for Derek Dooley's stumbles in recruiting in-state and managing the program in Knoxville, Bell would have committed to Tennessee by this point. He was a fan of the Volunteers in his youth. Whatever the case, Ohio State was falling behind.
Ohio State's postseason ban may have actually been the turning point. In hindsight, the nature of Nebraska's Big Ten Championship Game performance, and Notre Dame's BCS Championship Game performance, suggests that the postseason ban for 2012 was truly akin to forgoing a national championship in lieu of a Gator Bowl appearance the year prior. While Ohio State's coaches were frustrated that there was nothing left to do for its 2012 football team after beating Michigan, the coaches decided to invest fully in 2013. It was going to start with Vonn Bell, who may have been the highest priority for Ohio State's coaches.
If Bell was unable to visit Ohio State, then Ohio State was going to come to him. Bell momentarily shut down his recruitment as his Ridgeland Panthers focused on a state championship run. When Ridgeland advanced to the state championship game in the Georgia Dome in Atlanta, Urban Meyer and Everett Withers came down to watch. They were noticed in the stands almost immediately. Amateur video of their arrival was even taken. They sat with the Ridgeland fans, looking like invited guests of the Bells. They sat together to watch the game. Meyer even brought his daughter, Nikki (a Georgia Tech student athlete), to the Georgia Dome. Following Ridgeland's 45-10 loss in the state championship game, Urban Meyer, his daughter, and Everett Withers visited the Ridgeland locker room. The investment of Meyer and Withers' time resonated with both the Bells and Ridgeland's coach. Nick Saban was also at this game to watch Vonn Bell, but Urban Meyer made the bigger splash.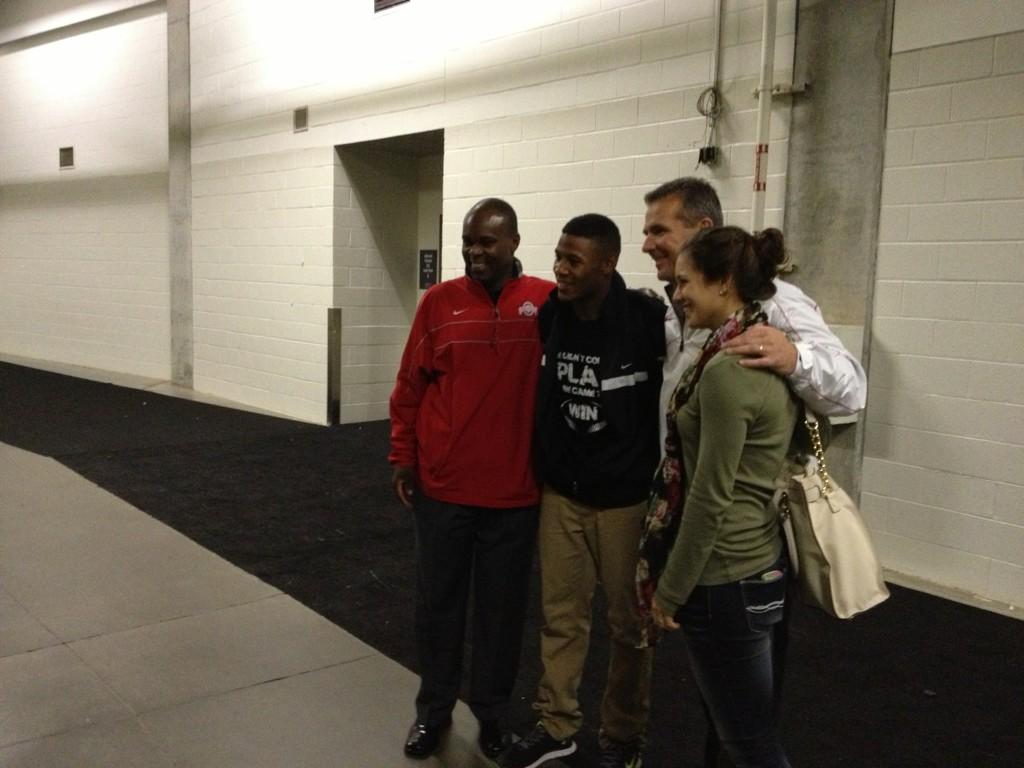 It also gave a lifeline to Ohio State's recruitment of Bell. Shortly thereafter, Ohio State was able to convince Bell to schedule an official visit to Ohio State, where he would be provided the opportunity to relax and enjoy himself a bit with his football season concluded. He scheduled all three of his official visits in January, in succession. It started with a trip to Ohio State, then to Alabama, before concluding with Tennessee.
Bell enjoyed all three of his visits. He had to cut the Ohio State visit short by a day so he could be home in Chattanooga by Sunday. This led him to miss the Ohio State-Michigan basketball game, which saw Ohio State beat Michigan and prevent the Wolverines from securing the AP No. 1 ranking. Nick Saban met with Bell shortly thereafter, preceding his official visit to Alabama the next weekend. The next week, Bell was visited by almost the entirety of Tennessee's new coaching staff. Butch Jones was going to put on the full court press for Bell that Tennessee fans begrudged Derek Dooley for not doing sooner. His visit the following weekend went well. In fact, it went so well that, come National Letter of Intent Day, it seemed like Bell was Tennessee-bound. Some analysts were even reporting it.
RT @Miller_Dave: #Tennessee lands one of the best uncommitteds: S Vonn Bell. Chooses Vols over Ohio State.

— Adam Kramer (@KegsnEggs) February 6, 2013
Vols having a nice AM: landing Vonn Bell & super-smart QB Josh Dobbs. We'll @UTCoachJones on our show at 11:40 AM ET: http://t.co/oBEahBhY

— Bruce Feldman (@BFeldmanCBS) February 6, 2013
Entering the morning of National Letter of Intent Day, Everett Withers was in knots over Bell's impending decision. Withers invested a lot of time and energy into pursuing Bell and convincing him to come to Ohio State. His anxiety over the upcoming press conference even seemed to annoy Urban Meyer, who recounted getting on the treadmill at the Woody Hayes Athletic Complex just so he could be away from Withers. With Vonn Bell's decision forthcoming, Bell's father, Vencent, sent this encouraging message to Withers via phone call.
"(His) dad told me at the end of the night, he said, 'Coach, live on your body of work because you've done all you can do. Sleep well,'" Withers said.
His Commitment
On National Letter of Intent Day, Vonn Bell capped Ohio State's 2013 recruiting class in fashion by announcing a commitment to the Ohio State Buckeyes.
The decision was a surprise for Ohio State's fans as well as Ohio State's coaches. No doubt the coaches as well heard the rumblings that Tennessee led for Bell and was going to get his signature on National Letter of Intent Day. Meyer, irritated a bit with Withers' anxiety over Bell's impending decision, decided to get on the treadmill to work off his own anxieties before having to face the media about his recruiting class, sans Vonn Bell. While on the treadmill, Meyer's phone rang. It was Vonn Bell. Meyer may have assumed he was getting some bad news.
Meyer was hoping to get a call from Bell, a top safety prospect from Rossville, Ga., but he was not sure if it was coming — not sure whether Ohio State would cap its recruiting class with a pluck from Southeastern Conference territory — so Meyer was running in place to relieve stress.

In putting together what the recruiting services called a consensus top-three class in the country, Meyer said wooing Bell had been the toughest, at times pitting Ohio State against Alabama and, finally, Bell's childhood favorite Tennessee. Co-defensive coordinator Everett Withers had been the lead recruiter but told Bell that if he had good news, to call Meyer.

"He said, 'You know I'm in, right?' " said Meyer, who replied, " 'No, I didn't know you're in.' "
Meyer sent his congratulations to Bell, relieved that he could expect good news on ESPNU while the rest of the country watched.
For Bell, the realization that the choice was going to be Ohio State came two nights before National Letter of Intent Day.
What was the biggest secret you kept during the recruiting process? "I didn't really have any secrets. I kept everything all open with everybody. But about the biggest secret was probably keeping it secret (about Ohio State) until signing day. The first two days (before signing day), I just woke up out of my dreams. Me and God just had a conversation. He said 'I want you go to Ohio State.' Then I just knew ever since then. That was probably the longest time I ever kept a secret, those two days.

You had a conversation with God in your dreams? "He just woke me up in the middle of my sleep, and I just heard 'Ohio State' in my head. I just listened to it, and stuck with it. Ohio State was in my heart." That was two days before signing day? "Yes. I didn't know (which college I was going to sign with) until then. I asked God to give me a sign, and He gave me a sign. I woke up the middle of the night."
Bell also addressed why he chose Ohio State over Alabama and Tennessee. He appears to have committed as much to Urban Meyer as he did to Ohio State. Bell's comments were effusive in praise for his future head coach.
"Coach Urban Meyer has the juice, has the energy for those young guys," Bell said. "He's gonna get us guys from down South, where he know 'em from, 'cause he was at Florida. He knows where to get 'em from."

[...]

"He's a players' coach," Bell said. "That energy, that relationship he builds with his players. You know, it's not always business. It's a family-oriented place, you know? Those coaches, you're gonna be around their family and their kids, and they're gonna teach you how to be a man and develop you in that stage, too. It's a real good time around him. You can just feel the energy. It's a real positive energy around that coaching staff."
Bell's signature with Ohio State pushed the Buckeyes to a consensus top three ranking among all recruiting classes in the country.
Where He Excels​
There is much to like in Vonn Bell's highlight film. Tallying 300 tackles in two years at Ridgeland High School certainly suggests an active defender who could project as a ballhawk at the next level.
Bell's greatest strength as a safety could be that he plays the ball like a receiver. He has great hands for a defensive back, but that comment is more about his body and how he positions himself for the ball. Other defensive backs, even good ones, are content with swatting the ball from the receiver or making contact with the receiver to jar the ball loose. Bell behaves as if that ball is his. He really has a receiver's mindset when the ball is in the air. That is a great superlative to have.
He is fast for a safety. He has almost a cornerback's speed. Listed as just a "defensive back" on Ohio State's roster, that might indicate he could get some time at the position. It seems unlikely at this point, but that speed projects to all facets of the game. He is fast off his breaks, changes direction quickly, and closes on the ball carrier with a fury. The gear also kicks up after an interception. He looks like a home run threat after an interception.
Must Work On​
I've read some knocks on Bell for his tackling ability. I think that requires some clarification. Bell tackles well. He does not show many bad impulses that kids learn from the "hit stick" on their video games. He wraps and drives to the ground. I think the critique is that he tackles a bit too high sometimes. He creeps from his stance when preparing for an open field tackle. It makes him easier to shed at the next level.
The big question is about his strength. It is adequate right now, but adequate is not adequate for Ohio State. If Bell aspires to be the headhunter from the first day of fall camp that he says he wants to be, he needs to get some work done in the weight room. He measures right now at 190 pounds. He can play right now, but he would not be particularly imposing in the secondary.
Highlights​
Senior year.
Redshirt?
No.
The real question right now is the extent of his role on this team. Consider that Vonn Bell will wear No. 6 this year despite there being no No. 7, the jersey number Bell wants, on defense. He might be playing special teams along with Jordan Hall.
Miscellany
Bell was born in Kansas, and lived part of his youth in Texas, before moving to Chattanooga.
His brother, Volonte, plays basketball at Ohio Valley University. He was previously at Cleveland State University.
While Vonn Bell may have committed to Urban Meyer as much as he committed to Ohio State, future position coach Everett Withers should be credited as much as Meyer with this victory. He was in Chattanooga so routinely, checking on Vonn Bell, that he got to know a local barber there on a first name basis. Ask him for barbecue joints around Chattanooga.
He was the first ever Tennessee native to be named to the Atlanta Journal-Constitution's "Super 11".
His head coach, Mark Mariakis, did an interview with Eleven Warriors.
He played his first two years at Chattanooga Central High School. He transferred to Ridgeland High School in Rossville, Georgia before his junior year. His mother works in the district, which made him eligible for the transfer.
I never got a clear answer on how Vonn Bell and Darron Lee knew each other before that camp at Ohio State in June, but apparently they knew of each other. Darron Lee lived in Chattanooga through middle school before his mother, Candice Lee, took a job with NBC4 in Columbus. Apparently, Lee knew Volonte Bell, Vonn Bell's brother, through little league baseball.
As a senior, he rushed for 1,050 yards and 21 touchdowns. He also tallied 140 tackles while playing on defense.
He played in the Under Armour All-American Game, along with Marcus Baugh, Joey Bosa, Cam Burrows, Gareon Conley, Trey Johnson, Jalin Marshall, and Dontre Wilson.
Vanderbilt's signing day "war room" let out a loud cheer when Bell announced he was signing with the Buckeyes over the Volunteers.
This Tennessee fan was not at all happy with Vonn Bell's decision...
On that note, I think Vonn Bell is better known.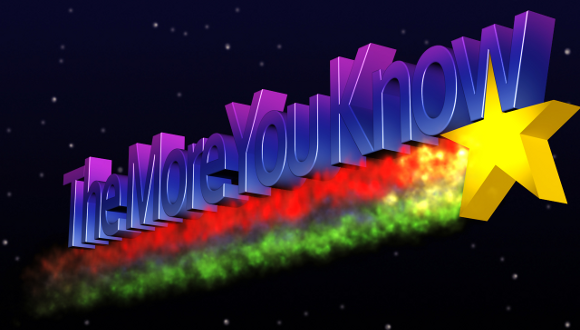 ---
This should do it for the 2013 recruiting class. Let's put him on the board with everyone else. 
| Name | POS | Ht | Wt | Hometown | Committed | Better Known |
| --- | --- | --- | --- | --- | --- | --- |
| Cameron Burrows | DB | 5'11 | 200 | Trotwood, OH | 01.19.12 | 02.19.13 |
| Jalin Marshall | WR | 5'11 | 196 | Middletown, OH | 01.30.12 | 02.26.13 |
| Billy Price | DT | 6'4 | 300 | Austintown, OH | 02.13.12 | 03.05.13 |
| Eli Apple | DB | 6-1 | 188 | Voorhees, NJ | 02.16.12 | 03.12.13 |
| Evan Lisle | OL | 6-5 | 280 | Centerville, OH | 02.28.12 | 03.19.13 |
| Jayme Thompson | S | 6-2 | 184 | Toledo, OH | 04.01.12 | 03.26.13 |
| Ezekiel Elliott | RB | 6-0 | 195 | St. Louis, MO | 04.01.12 | 04.02.13 |
| Marcus Baugh | TE | 6-4 | 233 | Riverside, CA | 04.10.12 | 04.09.13 |
| Tracy Sprinkle | DE | 6-3 | 255 | Elyria, OH | 04.17.12 | 04.17.13 |
| J.T. Barrett | QB | 6-1 | 230 | Wichita Falls, TX | 04.18.12 | 04.24.13 |
| Joey Bosa | DE | 6-5 | 270 | Ft. Lauderdale, FL | 04.23.12 | 05.01.13 |
| Darron Lee | ATH | 6-3 | 205 | New Albany, OH | 06.26.12 | 05.08.13 |
| Michael Hill | DT | 6-3 | 315 | Pendleton, SC | 06.27.12 | 05.15.13 |
| Timothy Gardner | OL | 6-5 | 310 | Indianapolis, IN | 07.28.12 | 05.22.13 |
| Tyquan Lewis | DE | 6-3 | 237 | Tarboro, NC | 09.20.12 | 05.29.13 |
| Gareon Conley | CB | 6-1 | 180 | Massillon, OH | 12.07.12 | 06.05.13 |
| Donovan Munger | DT | 6-4 | 285 | Shaker Heights, OH | 12.09.12 | 06.12.13 |
| Trey Johnson | LB | 6-2 | 225 | Lawrenceville, GA | 01.04.13 | 06.19.13 |
| Mike Mitchell | LB | 6-4 | 225 | Plano, TX | 01.05.13 | 06.26.13 |
| Christopher Worley | ATH | 6-3 | 190 | Cleveland, OH | 01.11.13 | 07.03.13 |
| Corey Smith | WR | 6-0 | 175 | Akron, OH | 01.29.13 | 07.10.13 |
| Dontre Wilson | ATH | 5-10 | 175 | DeSoto, TX | 02.04.13 | 07.17.13 |
| James Clark | WR | 5-10 | 175 | New Smyrna Beach, FL | 02.06.13 | 07.24.13 |
| Vonn Bell | S | 6-1 | 190 | Chattanooga, TN | 02.06.13 | 07.31.13 |