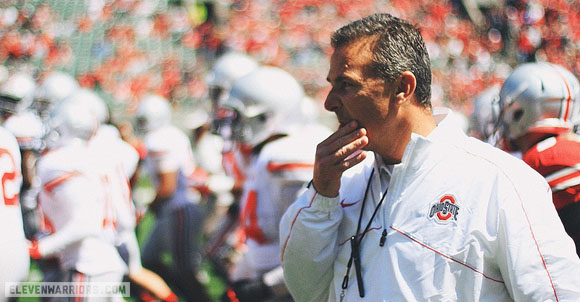 Big Ten media days kick off tomorrow in Chicago and Eleven Warriors will be there to bring the event to you at home. The Ohio State contingent consists of Urban Meyer, Braxton Miller, Jack Mewhort and Christian Bryant and while we have plenty of questions to ask the Buckeyes, we do enjoy hearing from you.
So, here's your chance: Do you have a question you would like us to ask Meyer, Miller, Mewhort or Bryant? Or maybe you have a question you'd like us to ask conference commissioner Jim Delany? Or one of the other attendees (full list here)?
As is the case with the other community interviews we conduct, post your question as a comment and we'll take the highest-rated questions – based on upvotes – to the Chicago Hilton tomorrow.