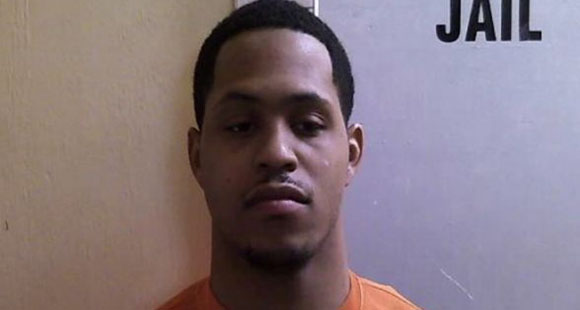 Remember that rambling apology Ray Small recorded for his coaches, teammates and fans of Ohio State? Well, it makes a little more sense now.
Small recorded the apology a few weeks after Columbus Police raided his apartment and found drugs and guns. Small wasn't there at the time, but the long arm of the law caught up with him last night.
Ray Small, former Buckeye wide receiver from 2006-2009, was arrested last night in Franklin County. A Franklin County Grand Jury had indicted Small on narcotics trafficking and drug possession charges, including a firearm specification.

According to the Franklin County prosecutor, Ron O'Brien, Columbus Police raided Small's Ferris Road apartment in April and found drugs and guns. Officials say they seized nearly $4,500 in cash, digital scales used in weighing drugs, over 400 Oxycodone and Alprazolam (Xanax) pills, and heroin.

Along with the pills, police also recovered a .380 semi-automatic handgun and an SKS assault rifle.

According to the prosecutor, Small no longer lives at the apartment, but a Detroit, Michigan man, Anthony Jones, was in the apartment at the time of the raid and was also included in the indictment with charges of trafficking and possession of Oxycodone.
The kicker: Small was already out on bond, awaiting a trial in Meigs County where he was arrested and charged with a felony drug offense for transporting large quantities of Oxycodone.
Franklin County prosecutor, Ron O'Brien, is saying Small could face up to 33 years in prison.
Terrible.