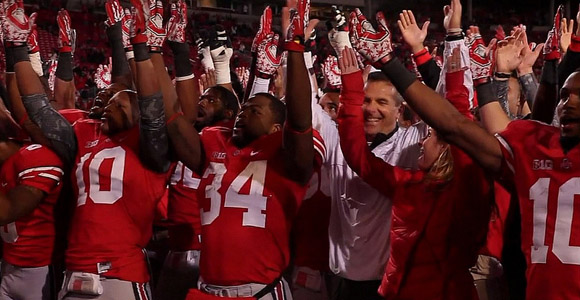 When Urban Meyer resigned as Florida's head football coach – both times – it sent shockwaves hurtling through the college football world. But the health factors were hidden from view. No one knew Meyer, in his 40s but looking even younger, was struggling with the constant demands of the job, eventually leading to burnout.
As he stepped away from the 24/7/365 lifestyle of an elite coach, everything else in Meyer's life took form and perspective emerged. His kids noticed a changed father, as did other family and friends. More weight, a fuller face, energy. It was all there. The stress completely disappeared with Meyer's work as an ESPN college football analyst. That's why one year later, when the Ohio State job opened, daughter Nicki famously drew up a contract on pink paper. 
What transpired was an undefeated season. But it was so much more than that. Meyer was able to find a balance between his football life and his existence away from the corridors of the expansive Woody Hayes Athletic Center. He calls it center field, and it's something not many in the upper reaches of college football have discovered. During Meyer's year sabbatical, Mack Brown, Bob Stoops and other head-coaching peers spoke to him about achieving stability in all walks of life while still competing for national titles.
One year into a return to his home state, all is well in the Meyer household.
"I feel much better," Meyer said Tuesday at the Greater Columbus Sports Commission's annual Morning Sports Report. "What I really feel better about is my family being settled. It was a really difficult move for my wife and my son. That means more to me than the football team. They love Columbus. They're set and ready to go. Last year at this time was not very smooth."
Distractions – whether team or family oriented – are not welcome. Meyer said the former is what most concerns him as the Buckeyes enter a season in which they're picked by many to be a factor in the national championship race.
"I go back to when I was 18 years old, there are distractions everywhere," Meyer said. "Imagine people telling you how good you are. There's only one thing to do – educate them and the fear factor, 'Don't screw this up, you're not going to play.' That's my biggest concern when I have a high expectation team in the summer."
During his 11-year coaching career, Meyer has experienced the ups and downs of the sport. Every year presents a different set of obstacles. Expectations, whether good or bad, must be tempered by the coaching staff, which is what Meyer will do in the fall. He already displayed a cautious outlook following last season and again the spring.
In December 2006, Meyer's masterstroke was bulletin board material. He hung up media clips in the Florida football facility that trumpeted Ohio State's superiority. Meyer even made up some of the comments, attributing them to former Buckeye quarterback Kirk Herbstreit.
The game result is known, but nearly seven years later Meyer is now trying to downplay Herbstreit's comments. Speaking to a group of Ohio State supporters Tuesday, Herbstreit said fans should start calling travel agents in Pasadena because the Buckeyes will be there come January, whether it's the Rose Bowl or the national championship game.
"Make your reservations because we are going to Pasadena," Herbstreit said.
"Make your reservations because we are going to Pasadena." 
When Meyer addressed the crowd less than a hour later, he joked about his close friend and former co-worker's comments.
"The biggest concern I have is distractions. Herbstreit is already firing off Pasadena to everyone," he said with a smile.
But a year after dealing with a bowl ban and piecing together a team that finished under .500 the season prior, Meyer welcomes the feel-good hope of being one of the best teams.
"I coached a team that was preseason 115 in America, too," he said. "My first year at Bowling Green when the rankings came out I posted it all over the wall. I didn't even know there were 115 teams. If someone had a choice to be ranked high preseason or be preseason 115, well, (they want to be coaching a good team).  It's safe to say Bowling Green didn't finish 115th. They finished much higher than that."
Indeed. The 2001 Falcons were 8-3 after finishing 2-9 the previous season. The 2002 season ushered in Meyer's first Year 2, a time period that's been very nice to him. Asked if he wrote down the secrets to success for his second seasons, he responded in jest, "No, those are things I don't forget."
In reality, Meyer is right on track to continue what began with a 9-3 season at Bowling Green. An undefeated season was had during his second season at Utah, with a national championship being won at Florida. There was trepidation during the summer of 2012, but any semblance of anxiety has dissipated.
  
"In terms of the transition, everything is much faster," Meyer said. "The coaching staff knows the offense. That was something I was very concerned about. Everett Withers did not know the defense at this time last year, and he's our co-defensive coordinator. We're moving at a very rapid pace right now, which is what you'd expect."
At the moment, Meyer and his trusted assistants aren't permitted to have instruction or any contact that verges on coaching with players. All the authority lies with strength coach Mickey Marotti, who's putting the team, including a crop of freshmen, through his legendary workouts. There's also organized time on the field put together by the veterans.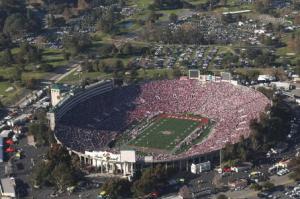 "I've heard all positives," Meyer said. "I trust my strength coach, we've been together a long time, and I love my players. It's going really well.
"(I've heard) real positive things about the freshmen. We're fast, which is something I wanted to be. I wanted to get more speed on offense in particular. I'm hearing great things about them."
The only dose of bad news Meyer and the Buckeyes have been dealt is an injury to backup quarterback Kenny Guiton. The hero of last season's comeback against Purdue suffered a hand injury, according to Meyer.
"I don't know how serious it is," he said. "I'm going to find out. You just always worry (about injuries). You remember last year we lost Jordan Hall for six weeks.
"Injuries and attitudes – absolutely I keep tabs on it. Every coach in America does. You can't be there, but I'm there."
His eyes on special teams are Drew Basil's. During the spring, he doubled up as both the placekicker and punter. That decision came after verbal commitment Johnny Townsend signed with Florida instead of Ohio State. Basil's production level wasn't where Meyer and special teams coordinator Kerry Coombs thought was adequate.
When a scholarship came open after the departure of linebacker David Perkins, Meyer already knew what he wanted – and he acted quickly. Halfway across the world was an Australian punting phenom, and Meyer wanted him in scarlet and gray.
"I made the decision to get a punter," he said. "To find one of this caliber, it's hard to imagine that happening. But he hasn't punted in a game either."
Cameron Johnston has since become a YouTube sensation with his booming kicks, sometimes measuring 80 yards.
With 66 days remaining until Buffalo traverses to Ohio Stadium, the anticipation for greatness is palpable. Coaches, players and fans all have an expectancy of lingering success. But Meyer doesn't believe there is any burden resting on the team.
"I'm really excited," he said. "The chase isn't about the pressure. I want the guys to identify what they are chasing and make sure they have all the tools in place to help them, and that includes the job fair we had the other day. Our job is to give them every possible opportunity to fulfill their chase."
For fans, Aug. 31 marks the beginning of an occasion for fans to witness the prominence of Ohio State football.