EA Sports released a demo for NCAA Football 14 earlier this week for XBox Live and the PlayStation Network, and one of the marquee matchups available to play is Ohio State-Michigan. Fot those of you that aren't gamers, or have not taken the time to download the demo, here are a few images and a video.
Braxton Miller celebrates something great in the Big House:

Carlos Hyde with running room:

Braxton Miller and J.T. Barrett kick it on the bench: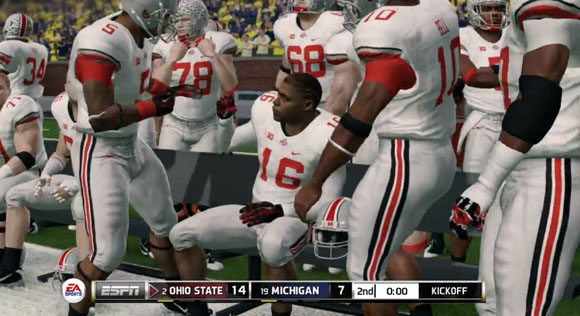 And here's 15 minutes of video, if that's your thing.
Have you played the demo? Early verdict?