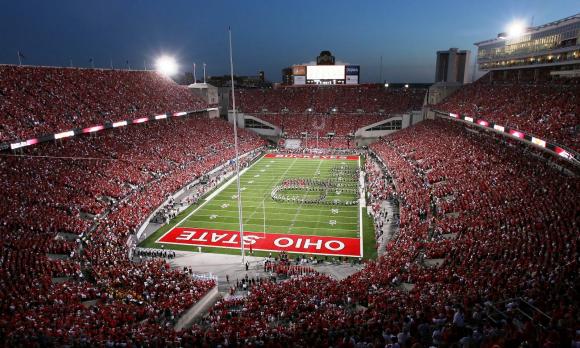 The Columbus Dispatch has reported that Ohio Stadium could grow by 2,500 seats in the near future. The department of athletics will send a proposal to the board of trustees next week seeking approval for the project. The estimated cost is $9 million with a target date of 2014. 
"We are presenting to the board next week an expansion adding 2,500 seats to the south end zone," Smith, who is on vacation, said in a text message.
The Dispatch article cites sources saying the seats would go over the ramps in the southeast and southwest corners, where the home and visiting locker rooms are located. The Horseshoe's last major expansion was the project from 2000-2001 when the seating capacity jumped from 89,841 to 101,568. The current capacity is 102,329.
Growing by 2,500 seats would take it to 104,829, behind only Michigan Stadium (109,901) and Beaver Stadium (106,572). 
The stadium underwent cosmetic changes during this offseason to repair and upgrade concrete. It was also announced that permanent lighting would be added in 2014 or 2015.