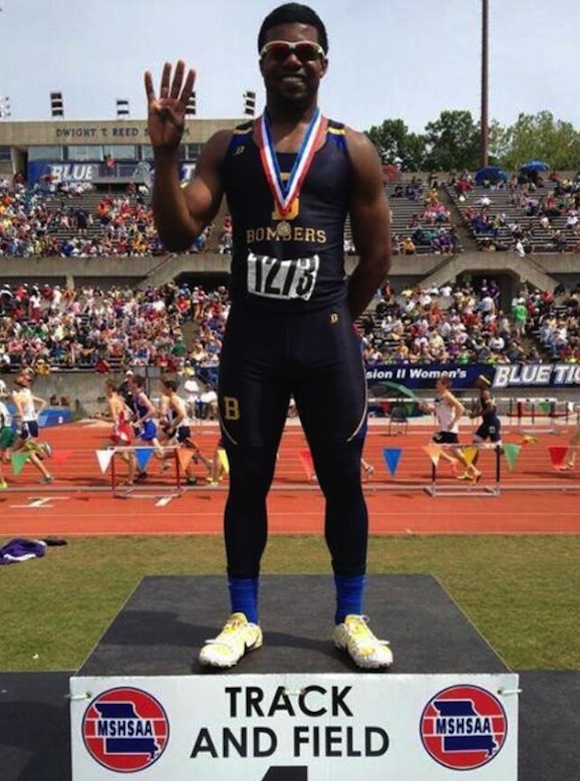 The Missouri State Track & Field Championship was today and nobody could catch Buckeye Ezekiel Elliott.
Elliott won the 100m with a time of 11.03 seconds, the 200m (22.25), 110m hurdles (13.87) and 300m hurdles (39.01). Here he is destroying the field in the short hurdles:
That's four gold medals and a nice capstone on a high school career that saw him also win the West County and overall (St. Louis) Male Athlete of the Year earlier this month.
His next sporting event as a participant will be in Scarlet and Gray. Congrats, EzE!