While Urban Meyer and his staff are in the midst of building a very impressive 2014 recruiting class, it's hard to forgot about the top three class the Buckeyes signed in 2013.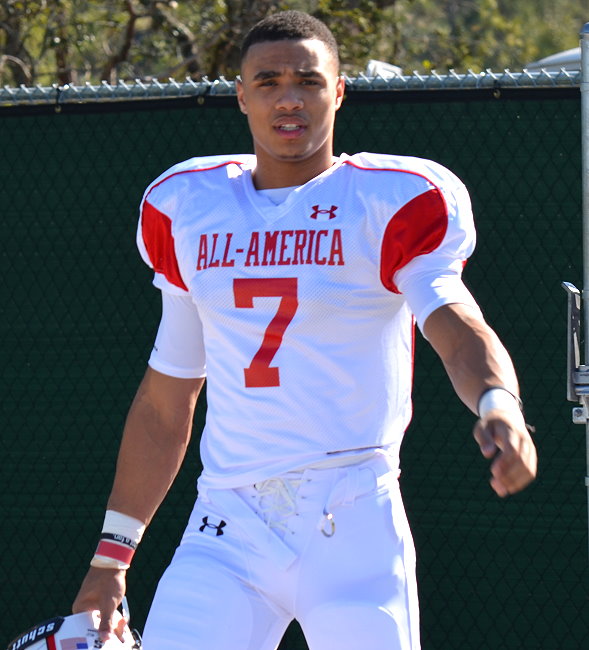 A couple of weeks ago we took a look at the players I felt would come in to Columbus and make the biggest impact freshmen year. 
Today is a first part of a three part series (defense will have two parts) that will take a look back at the players the Buckeyes got in the 2013 class. I will breakdown the impact the recruit could make in Scarlet and Grey.
First up is a focus on the prospects the Buckeyes signed on the offensive side of the ball. The offensive players signed include: quarterback JT Barrett, running back Ezekiel Elliott, athlete Dontre Wilson, wide receivers James Clark, Jalin Marshall and Corey Smith, tight end Marcus Baugh, and linemen Timothy Gardner and Evan Lisle.
Join us as we break down what these signees mean to the Ohio State program in 2013 and beyond.
Quarterback JT Barrett, Witchita Falls (TX) Rider 
Barrett was the lone quarterback the Buckeyes took in the 2013 class. He was off to a fast start in his senior campaign, but tore his ACL in October. His best season was in 2011 where he threw for 1,605 yards and 14 touchdowns, while completing 60% of his passes. He also rushed for 1,521 yards and 9 scores in his junior year. 
Barrett enrolled at Ohio State back in January. He has been rehabbing his knee, which has reportedly gone pretty well and will likely be red-shirting this season. He's the likely heir to Braxton Miller when Brax leaves OSU.
Running Back Ezekiel Elliott, St. Louis (MO) John Burroughs School 
Elliott is a player a lot of Buckeye fans are exciting to see. He rushed for 2,155 yards and 40 touchdowns in his senior season. He also caught 16 balls for 383 yards and 4 scores.
I don't think Elliott will make a big impact his freshmen year. It's not because he's lacking in the talent department, it's due the the log jam OSU has at running back. The Bucks already have Carlos Hyde, Rod Smith, Bri'onte Dunn, and Warren Ball, so I think it will be a year or two before Zeke' makes a big impact.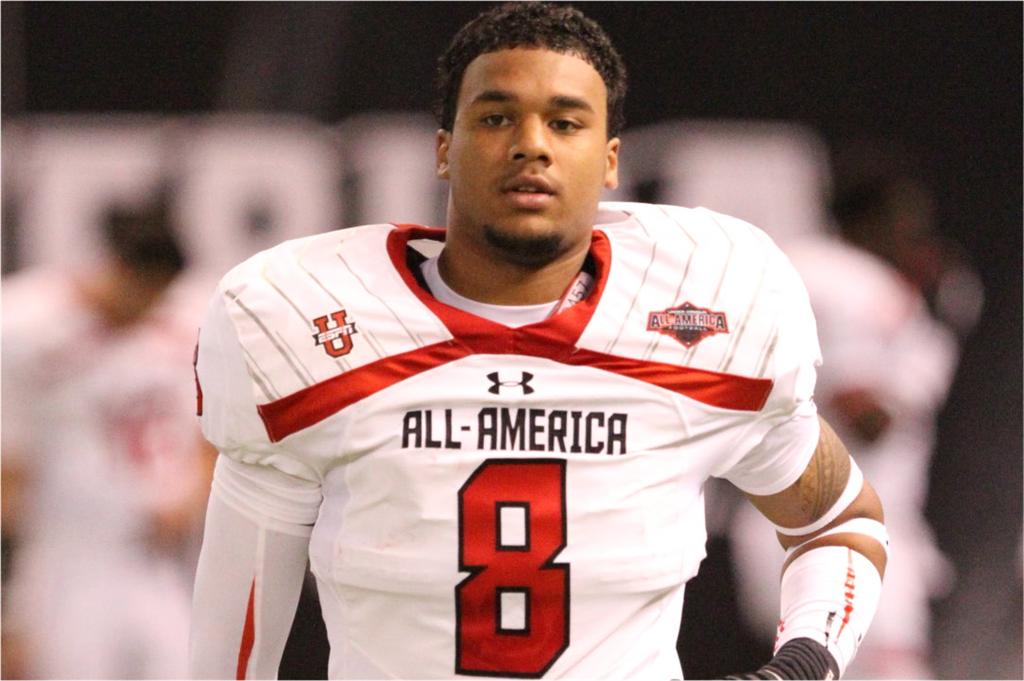 Running Back/Wide Receiver Dontre Wilson DeSoto (TX) 
The Bucks owe Chip Kelly big time for leaving Oregon, which essentially gave OSU Wilson. He rushed for 1,895 yards and 37 touchdowns in 2012. He also caught 37 passes for 750 yards and 9 scores. 
Wilson is a perfect fit for Urban Meyer's offense. I expect him to come in this year and make some big plays while lining up in the slot or in the return game. Buckeye fans will have a lot of fun watching this dynamic play-maker. 
Wide Receiver James Clark, New Smyrna Beach (FL) 
Clark surprised a lot of people when he chose the Buckeyes over in-state Florida on National Signing Day. He caught 49 passes for 1,112 yards and 8 scores in 2012. He also as the ability to make plays on special teams.
I'm not sure Clark will see a lot of playing time his freshmen year, but I wouldn't be the least bit surprised to see him make a couple of big plays. Clark is just as fast as Dontre Wilson if not faster.
Wide Receiver Corey Smith, Scooba (MI) East Mississippi C.C. 
Smith is another player the Buckeyes were able to "flip". The Akron native was originally committed to Mississippi State, but flipped to OSU a week before signing day. He caught 51 passes for 733 yards and 9 touchdowns in his second year of community college.
Smith has only has three years to play two years of football in Columbus, so it's vital he comes in and makes an instant impact. I think he'll be on of the Buckeye's most productive wide receivers this year lining up on the outside.
Athlete Jalin Marshall, Middletown (OH)  
Marshall is a player almost every Buckeye fan is excited to see. He played quarterback in high school, but will likely the the "Percy Harvin role" at OSU. He rushed for 1,421 yards and 14 scores last year. He also threw for 765 yards and 11 touchdowns.
I think Marshall will come in an make a pretty smooth transition to the wide receiver position. He looked very good at receiver at The Under Armour All-American game and I think he will build on that success when he arrives in Columbus. He will also get to run the ball at times as the Bucks will want to get him touches in different ways.
Tight End Marcus Baugh, Riverside (CA) John W. North 
Baugh is the sole tight end the Buckeyes signed in the 2013 class. Originally the plan was to take two tight ends, but the planned changed. He caught 38 passes for 610 yards and 3 scores last year, but suffered a concussion and had to miss some time which is why his statistics aren't as high as they could have been.
Ohio State has two solid tight ends with experience on their current roster in Nick Vannett and Jeff Heuerman so I'm not sure Baugh will see a lot of time in his freshmen season. I do expect him to make a big impact once playing time becomes available a year or so down the road.
Offensive Guard Timothy Gardner, Indianapolis (IN) Lawrence Central
I was pretty surprised when I heard the Buckeyes had accepted Gardner's commitment. He has talent, but may need to lose some more weight. 
Gardner is more of a project for the OSU staff meaning it's very unlikely he will see the field his freshmen year. If I had to guess, I think he'll red-shirt.
Offensive Tackle Evan Lisle, Centerville (OH) 
Lisle was a great addition to this class. He needs to add a little weight to his 6-5/270 frame, but if he can do that, he could be a very good tackle for the Buckeyes. 
I don't think Lisle will see a lot of playing time this year because the Buckeyes have one of the best offensive lines in football. However, I think he will start for at least two years, maybe three.