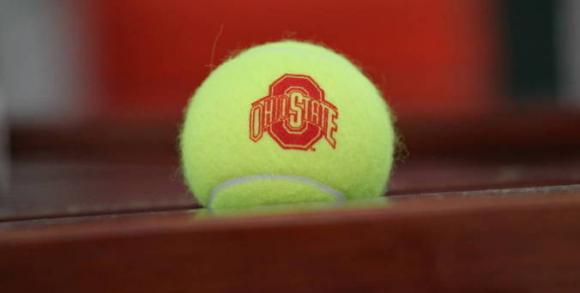 For the second time this week, an Ohio State team was poised to possibly win a national championship. But the Buckeyes came up short again, this time it was the men's tennis team.
Ohio State took No. 1 UCLA all the way to the third set of the deciding match before falling in the national semifinals. The Bruins won 4-3 with the Buckeyes Peter Kobelt losing 4-6, 7-6, 6-4 in the final match.
Ohio State played from behind after losing the doubles point. It was only the third time all season the fifth-ranked Buckeyes lost the doubles point. But in windy conditions in Champaign, Ill., on the campus of the University of Illinois, Ohio State rallied to tie the match at 3-3.
Blaz Rola, Connor Smith and Devin McCarthy all won singles matches for the Buckeyes. Ohio State concludes the season with a 35-3 record.