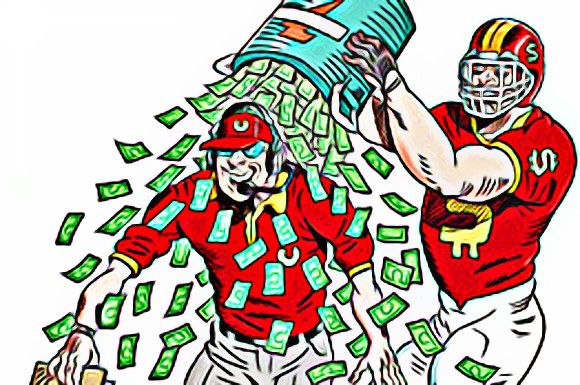 Ohio State now has three football assistants taking home at least half a million dollars annually: Luke Fickell ($600,000), co-defensive coordinator/assistant head coach Everett Withers ($580,000) and offensive coordinator Tom Herman ($550,000).
For those of you concerned about Urban Meyer losing assistants to head coaching jobs, the MAC's current highest-paid coach is Ohio's Frank Solich who earns $500,000 annually. Second is Northern Illinois' Dan Doeren at $420,000. Those three Buckeye assistants now take home more money than a quarter of FBS head coaches. 
While annual assistant salaries are nationally competitive, contract lengths are not:
Herman, Withers, co-offensive coordinator Ed Warinner and running backs coach Stan Drayton have two-year deals; the other five are on one-year deals.

"Urban hasn't made a huge request to have multi multiyear contracts," (Gene) Smith said.

"You're paying those salaries because of that, but also because there is risk involved for those coaches," he said. "Their careers could be short-lived if they don't produce.
The message is clear: Go undefeated again or else YOU'RE OUTTA HERE.
(j/k)