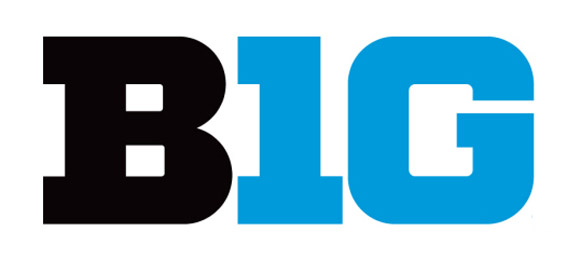 On the same day ESPN released a new preseason poll that features the Buckeyes at the top, the network announced six prime time telecasts involving Big Ten teams, three of which will showcase Ohio State.
ESPN announced six Big Ten Conference college football games for Saturday prime-time telecasts on ABC, ESPN or ESPN2 during the 2013 season. Each game includes at least one team ranked in an early ESPN.com preseason top 25 poll for 2013: No. 1 Ohio State three times, No. 9 Michigan twice, and No. 24 Northwestern and No. 25 Wisconsin once each. Two of the telecasts will involve a Big Ten member hosting independent Notre Dame, which is ranked No. 10 in the ESPN.com poll. Additional games will be announced in the coming months. 
We have no idea how Purdue snuck into a prime time kickoff.
| Date | Time (ET) | Game | Network |
| --- | --- | --- | --- |
| Sat, Sep 7 | 8 p.m. | No. 10 Notre Dame at No. 9 Michigan | ABC, ESPN or ESPN2 |
| Sat, Sep 14 | 8 p.m. | No. 10 Notre Dame at Purdue | ABC, ESPN or ESPN2 |
| Sat, Sep 28 | 8 p.m. | No. 25 Wisconsin at No. 1 Ohio State | ABC, ESPN or ESPN2 |
| Sat, Oct 5 | 8 p.m. | No. 1 Ohio State at No. 24 Northwestern | ABC, ESPN or ESPN2 |
| Sat, Oct 12 | 5 p.m. | No. 9 Michigan at Penn State | ESPN or ESPN2 |
| Sat, Oct 26 | 8 p.m. | Penn State at No. 1 Ohio State | ABC, ESPN or ESPN2 |