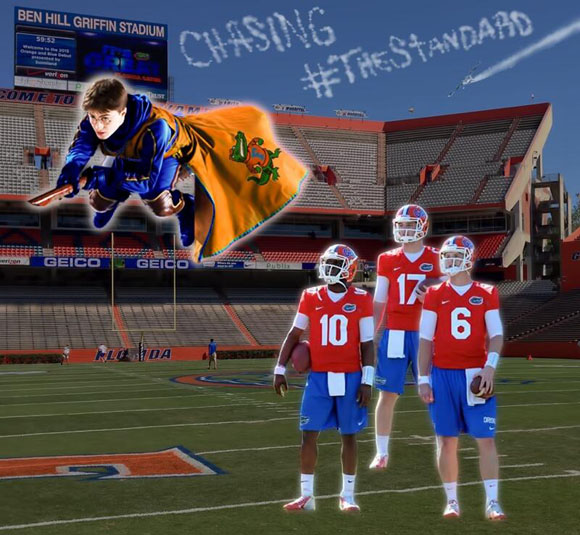 A recent trend in college football recruiting is the use of graphic designers to help convey powerful visual messages about your school to potential recruits. Ohio State, under Urban Meyer, does this exceptionally well.
The Florida Gators, it appears, do not.
Florida offensive coordinator and quarterbacks coach Brent Pease sent the following tweet early Wednesday morning, hoping to lure the nation's next great signal-caller to Gainesville.
Florida Qb's have the drive and desire #TheStandard @jeffdriskel @tylermurphy10 #buildingchampions twitter.com/CoachPease/sta…

— Brent Pease (@CoachPease) April 24, 2013
Because the Harry Potter demo aligns perfectly with five-star dual-threat quarterbacks, of course.