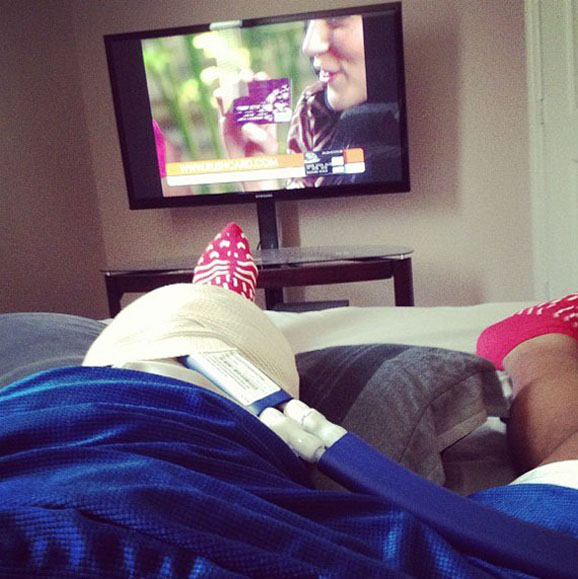 Last week, Urban Meyer broke the news that junior offensive lineman Antonio Underwood had torn his ACL and would require surgery. At first, Ohio State said Underwood would be out for the entire season, but they later revised his shelf time to "up to six months."
Underwood has an outside shot of returning for Big Ten play later this year, but his road to recovery starts today. In front of a television. As all ACL surgery recoveries start.
Underwood's knee was operated on this morning and he posted the photo above with the simple message: "Surgery went well."
Surgery went well instagram.com/p/X7wdgCB2aQ/

— Antonio Underwood (@BIGTONE_73) April 10, 2013
Get well soon, Tone.