I'm sure some of you have already heard the big "nickname talk" around these parts over the last few days.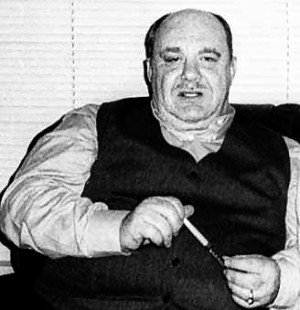 If you haven't, let me fill you in.
Before the 2011 season, OSU had a pretty crowded backfield. At that time, our own Johnny gave each RB a wrestling nickname and posed the question:
"In a five-way Rage in the Cage match between OSU running backs, who emerges victorious?"
Carlos Hyde's label stuck, and from that point on he was forever known among the 11W community as EL GUAPO!!!
As of yesterday, Hyde chose to publicly recognize the moniker himself, changing his Twitter handle to @El_Guapo34.
The moment it happened, "In Da Club" switched on at 11W HQ as champagne bottles were popped in jubilation. Let's be honest, a player choosing to address the world via 140 characters using the name we created is pretty legit.
Amidst the revelry I began thinking: is there a nickname potential for any other players on this Buckeye roster?
The answer to that is unequivocally yes, and to address that issue we must first turn to an outfit that is almost as good at organized crime as they are at handing out nicknames: the mob.
Back in January 2010, the FBI made the largest mafia bust in New York history, taking down over 100 individuals. 
Sure the FBI got organized crime off the streets, but more importantly, the crackdown unlocked a treasure trove of nicknamery that may rival the bust itself.
Sifting through some of the favorites from the article, I was able to pin a few of them on current Buckeyes. Will any of them stick? Probably not. Will you have fun reading about them anyway? I sure hope so.
Player: Jordan Hall
Mob Nickname: "The Vet"
Why: Hall is entering his fifth year at Ohio State after being granted a medical redshirt last season. Can't wait to see the wily veteran pull moves like this then make opposing players kiss his ring as they lie on the ground defeated.
Player: Bradley Roby
Mob Nickname: "Beach"
Why: Facing Roby as an opposing WR is no walk on the ________. Also, beaches have sand. So do islands. Coincidence?
Player: Braxton Miller
Mob Nickname: "Tony Bagels"
Why: He runs circles around 'em. Then he hits the hole.
Player: C.J. Barnett
Mob Nickname: "Hootie"
Why: It's the noise this player's wind made when it was forcefully ejected from his lungs.
Player: Chris Carter
Mob Nickname: "Meatball"
Why: Carter lost a ton of weight under Mickey Marotti's training regimen so I assure you this is all in jest. It's kind of like calling the guy who used to have a ton of pimples "Pizza Face Malone". It's funny because it used to be true. Need evidence: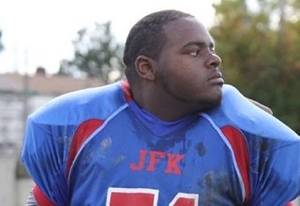 Player: Joe Burger
Mob Nickname: "Burger" or "Joe Burger"
Why: No explanation needed. The LB out of Cincinnati was born with a mob name. Moving on.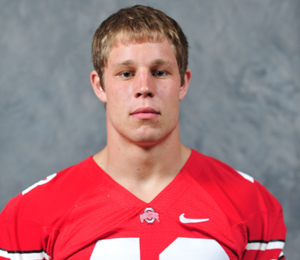 Player: Devin Smith
Mob Nickname: "Vinny Carwash"
Why: Devin could be shortened to Vinny. Add the fact that he cleans up passes that looked pretty dirty coming in and you have "Vinny Carwash".
Player: Ryan Shazier
Mob Nickname: "Junior Lollipops"
Why: He hands out lollipops and other things. And he's generally out of lollipops.
Player: Kenny Guiton
Mob Nickname: "The Professor"
Why: If he's not already, the kid should be giving lectures around campus regarding what it means to stand and deliver.
Player: Christian Bryant 
Mob Nickname: "Mush"
Why: Because Taylor Martinez's night just turned to it.