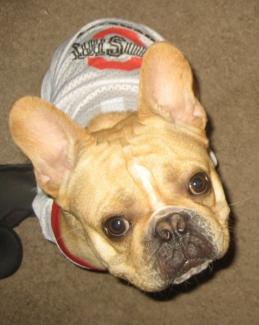 Kerry Coombs is pretty much spot on: Signing Day 2013 really was like Christmas, especially for Ohio State fans.
We got pretty much everything that we could've possibly wanted, and though reducing a human being to the status of an item is more than a little creepy, screw it: PRESENTS EVERYWHERE!!! Vonn Bell, Ezekiel Elliott, and a whole bunch of other dudes made yesterday an awesome testament to the recruiting prowess that is Urban Meyer and his coaching staff.
So that's why we brought on Alex again this week. We don't normally double dip on guests, but since this is a special instance (and Alex is awesome), we decided to let it slide. He brings us all of the prime signing day info, and we even look ahead to 2014 a little bit.
Of course, we still leave room for OSU/Michigan b-ball discussion, and also go over our Ask Us Anything questions for the week. We got some great stuff in the past seven days, including some adorable doggy pictures, so if you want to join in on the action, send us an e-mail at elevendubcast@gmail.com.
Recruiting, basketball, dogs, the Wire, aliens, and traitors in our midst. It's a pretty packed Dubcast, and we wrap it up with one of my favorite things we've ever done ever. So check it out!
0:23- We start by talking about the basketball team's almost win (also known as a loss) against Michigan, and then get into our personal takes on the recruiting class of 2013.
15:31- Alex comes on with us, and his soothing dulcet tones take us back to a time where OSU reigned supreme on the recruiting scene. So, yesterday.
34:33- Ask Us Anything, where in addition to the details provided above, I go on a bit of a trip down memory lane to my hometown of Middletown! Home of the Jug, a lady who got arrested for urinating on her neighbor's porch while dressed as a cow, and a number of athletes with Ohio State ties.
48:40- All actual quotes from Tennesse Vol message boards. Let us never be like these people. Amen.
Music for the Dubcast this week was I Want More by the Hives, Funny Bunny by the Pillows, and Curse Me Good by the Heavy. And that's it! Pore over your shiny new gifts for a while, and we'll see you all next week.