Hours passed. A Himalayas worth of Dave and Buster's signature Mountain O' Nachos were consumed. The Natty flowed freely. Bret Bielema's shirt was inevitably ripped off and thrown on the ground as he lowered himself into a three-point stance to take on the crane game which had taunted him all night.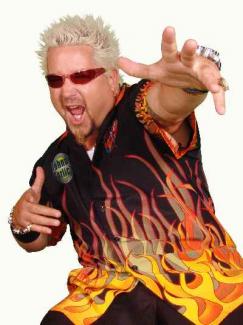 "I WILL HAVE MY SONIC PLUSHIE!" roared Bielema as he took the 1,200-pound box of glass and metal head on. In an effect not unlike a greasy jell-o mold thrown at the window of the Madison Big and Tall Gentlemen's Clothing Store (which Bielema had been banned from for going on three years), the porcine coach thundered against the side of the machine and, being even more sticky and sweaty then usual, slowly slid down the side, leaving a trail of crumbs and spittle in his wake.
Down but not defeated, Bielema pulled out his trump card: a solid gold business card from Donald Trump he had earned by way of nearly single-handedly keeping Trump's casino afloat. Smashing it into the glass, Bielema forced his way into the crane game and retrieved his prize, holding it aloft over his head and sobbing as if he'd just lost to Ohio State at home. Again.
As he sucked in precious oxygen through his pursed and flabby lips, the Wisconsin football coach looked through his beady, squinty eyes and saw that the Dane County Animal Control had once again been brought in to end his fun. As he felt the familiar sting of the tranq darts in his neck and began to fade to black, he knew only one thing. It had been the best Sunday he'd had in months.
NORTHWESTERN 23, MICHIGAN STATE 20
We like to joke about Mark Dantonio being a giant, festering ball of hate and evil (that we kind of enjoy because of that fact), but for real, it'd be pretty hard not to be given how much Michigan State has underachieved this year. The Spartans outplayed Northwestern for most of the game yesterday, but four turnovers completely torpedoed any shot that they might've had at winning the game. Le'Veon Bell had 133 yards but it took him like a bajillion carries to get there so who cares.
Northwestern, on the other hand, gleefully took the lead in the fourth quarter on a field goal and managed to hold on to run their record to 8-3, and will be rewarded with a 25% discount to participating Discovery Store locations across America.
PURDUE 20, ILLINOIS 17
"Ah yes," thought Danny Hope incorrectly as he stroked his luxurious mustache, "this win will surely save my job!"
Although is it really a win if you only beat the Big Ten's most completely, pants-shittingly bad football team by three points? Oh ho, but wait! It was on the road in Champaign, which has to count for something, right? I mean, look, you don't just walk into Memorial Stadium in front of FORTY TWO THOUSAND mostly bored Illini fans and expect to come out with a W. Thank God for Robert Marve's mostly competent play at QB for the Boilermakers, who held off a fourth-quarter comeback from the B1G team least likely to ever mount a comeback in anything.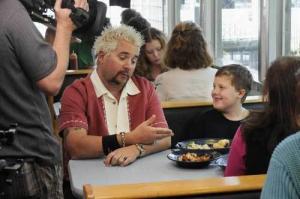 Purdue also got two pretty decent running games from Shavers and Bolden, and are one win away from being eligible for a bowl game that they will most assuredly get totally destroyed in, probably by Louisiana Tech or something, I don't know.
PENN STATE 45, INDIANA 22
There was a lot of speculation on the internets last night about the future job status of Bill O'Brien. As in, "why would a competent football coach stay at a school with no hope of doing anything or going anywhere for what will seem like a literal eternity in football years?" And frankly, I don't know why he would either. Penn State has somehow cobbled together a season far better than anyone ever expected, and last night ran train against an Indiana team that looked totally lost on all fronts. In a game that means nothing because Penn State has nothing but the dark abyss to stare into for the next decade.
The worse news for Penn State is that Matt McGloin has evolved into a good-to-really good quarterback about three years too late for it to matter at all, so despite looking like the second coming of Brett Favre (22/32, 395 yards, 4 TDs) and also making Allen Robinson look like a first-round pick at receiver, who cares? Oh and Michael Mauti got hurt. See? Their situation is so dire that even a standard in-conference blow out is depressing. Let's move on.
NEBRASKA 38, MINNESOTA 14
Statement gaaaammmeee! Bo Pelini is kind of an oversized petulant child as a coach, and I think sometimes he and Taylor Martinez feel the need to shake off the haters every once in a while. Honestly I'm of the opinion that this is the best bowl-eligible team in the Big Ten, although I'm not really sure that shutting out Minnesota for three quarters is really hard evidence to back that up.
Still, Martinez looked great (as he is apt to like every third game or so), and their defense held the Golden Gophers to 177 yards of total offense. Which is kind of hilarious once you think about it, because that's not even one lap of a football field. Charlie Weis eats like 177 yards of Fruit by the Foot a month. One thing to keep an eye on, however, is that Nebraska has a decidedly meh rushing game without Rex Burkhead, and that could (will) screw them over in a potential title game.
MICHIGAN 42, IOWA 17
I hate Michigan. I see Brady Hoke's face in every greasy, not quite done omelette I have ever eaten. Denard Robinson's vapid, Opie-esque smile just bugs the living hell out of me. And beyond that, how they've managed to somehow create an offense like a thousand times better than the one they had before Denard got hurt is completely infuriating. Devin Gardner, in defiance of God's will, passed for over 300 yards and accounted for six touchdowns, while Denard (who started at running back) averaged 7.5 yards per carry on the day.
My only consolation is the small joy that I take in the idea that Michigan forced their best actual QB to play wide receiver for most of the season while they had their best running back play quarterback and their best stuffed cannoli pretend to be a football coach. It's hilarious and depressing and holy crap we better beat these idiots next week.
...
One more game to go to perfection. I'll say this: I had been waiting all season to write another version of this recap, in the event of an Ohio State conference loss. A fawning, happy, sunshine and rainbows and puppies recap talking about how great the ol' B1G is.
I never, ever, want to have to write that post. Let's get to it, Buckeyes.