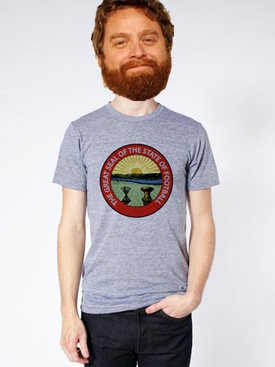 Bloomington at night. It doesn't happen often, but when it does, there be magic.
Not many are calling for Saturday's game to be close, but that shouldn't stop you from daring to go nail-biter in our weekly score prediction contest.
To enter, leave a comment with your prediction of the final score for Saturday's game against the Hoosiers. If you nail the score—or come closest—you'll get to name your shirt from the impressive collection at Eleven Warriors Dry Goods. It will make you feel good.
Last week's winner, Colby3333, knew the Shoe would be an inferno and will be rewarded handsomely.
The fine print:
Must be 18 years-old or older.
One entry/comment per person.
Duplicate predictions are ineligible — first come, first serve.
If Ohio State loses this game, there will be no contest winner. You're still free to enter a score, but there will be no shirt in sadness.
Deadline for entries is kickoff.
Good luck!