Eat Too, Brutus! It's all Sarah and I can talk about, and it's coming up this Saturday! Saturday! Saturdaaaayy (and Friday)! Details lie within, in addition to a nice little breakdown of the amazing Michigan State victory that I totally thought was going to happen but just said it wouldn't because I didn't want to jinx it. Yeah. That's the ticket.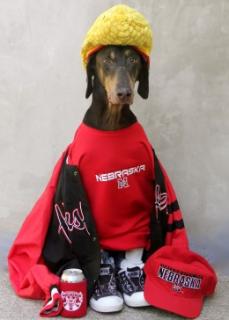 Anyway, this one is a bit of a doozy; Brandon Cavanaugh from Eight Laces.com joins us to talk a little Cornhusker football, and later Sarah and I pontificate on all pertinent issues of the day, including which offensive linemen we would want gouging our eyes out, and why OSU still refuses to defend bubble screens.
This eclectic set of questions comes courtesy of our Ask Us Anything segment, and if you would like to ask us anything, please do so by dropping us a line at elevendubcast@gmail.com.
And that's pretty much it! Here's how it all shook out, time-wise:
0:17- Sarah and I break down the Michigan State game, with our usual tempered enthusiasm. I do want to say that I am personally a little more bullish on this team than I come off here; BUT I will also say that I won't totally buy into this defense until they shut down Nebraska
16:23- Brandon stops by to talk a little Nebraska football and to... not... make fun of Taylor Martinez? Okay we make fun of him a little, but who can resist? Also, apologies for the choppy audio here, a few things got out of place but we fix it for the next segment.
35:06- All kinds of things! Ask Us Anything, our take on Nebraska and the wider college football world, and of course Eat Too, Brutus. A loooonnggg segment, but worth it.
1:05:27- "As punishment for some unknown crime that you've committed, you must select 2 members of the O-line: one to sit on you, while the other one gouges your eyes a la MSU's Jack Allen. Who do you pick, and why?"
Oh yeah, and let me tell you something, if you think we've forgotten about our mission of love, you are crazy. If you're coming to E2B and you're single, you best come correct. That's all I'm saying.
Mashup music this week! Touch the Sky plus the Shire Theme, a little Wudos Band, and of course, Wick-It the Instigator. Everybody loves a good mashup. That's all for this week, see you all next time!