I was pretty disappointed with the way Ohio State came out against one of the worst teams in the country yesterday. I mean, let's face it: UAB is a bottom-dwelling Conference USA team, and Ohio State was a five-touchdown plus favorite. The Buckeyes got outgained on the day as a whole, and the defense looked depressingly bad for most of the game (with, like, maybe one or two exceptions).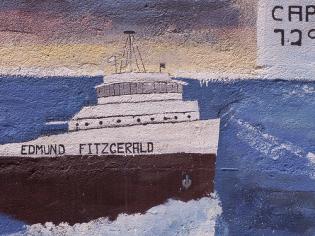 But you know what? I don't even care. I have written four of these recaps this year, and all have come on the heels of at least a semi-irritating/frustrating Ohio State football game. So I get mad at a crappy defense and blown offensive chances, vent, play some Skyrim (WHAT NEW THING WILL MY REDGUARD BATTLEMAGE AXE IN THE FACE TODAY????), and then watch the rest of the Big Ten spend their Saturday pooping their collective jeans in out-of-conference games against teams with things like a teddy bear with a yellow bow in its fur as their mascot and also their fight song is something Karen Carpenter wrote while under the influence of jellybeans and nitrous oxide.
The overall OOC record for the Big Ten is not terrible, but what the conference has shown us thus far is that every week is Mighty Ducks week. Because apparently any band of misfits from crappy conferences can unite under the auspices of a drunken has-been coach and give a team from the ol' Bee One Gee a run for their money. This week was no different.
Wisconsin 37, UTEP 26
Bielema's head was throbbing. He screamed the foul-smelling car down the road as his mentor and idol, Barry Alvarez, lay splayed out in the backseat, the worn drawstring on his sweatpants holding on for dear life as it fought back a sweaty belly full of candy and gas station hot dogs. Bielema and Barry both had one goal in mind: a slammin' party that would help the Wisconsin coach forget that his now-ironically-nicknamed Heisman candidate running back was lost in a lackluster win over UTEP.
But there, off in the distance, Bielema saw it. Like so much glitter on the bosom of a 47-year-old stripper, he was inexorably drawn to its siren call. "Crazy Ira's House of Craps," Bielema whispered to himself. He began to sweat profusely in anticipation, and after wiping his brow with a meaty paw he turned into the near-vacant lot that led to the loosest slots in town. "Maybe tonight," thought Bielema, "I really will Party Naked."
Central Michigan 32, Iowa 31
Okay, so I said that I'd stop mentioning Kirk Ferentz's contract but I guess that was a bold-faced lie because I just found out that the dude apparently was given an extension through 2020. Which means that there is still another 8 years for me to make jokes about "they're paying him HOW much?!" Which, frankly, I am very much looking forward to. Anyway, Iowa lost on a last-second field goal to a Directional Michigan school, which overshadowed a really good performance (27 carries, 217 yards) by RB Mark Weisman. Mark Weisman made zero dollars for his game, whereas Kirk Ferentz made roughly 300,000 of them. Which I think is pretty fair.
PS, this is what 300,000 dollars looks like, just for reference.
Northwestern 38, South Dakota 7
Well la dee da, Northwestern has a perfect record. Probably bought with their daddy's law firm money, Pat Fitzgerald and company continue to fool people who haven't actually watched them play into thinking that they do not in fact suck and aren't nerds. Well they do and they are, and the Big Ten's best running back, Venric Mark, can rush for all the yards and touchdowns he wants, but it's not gonna make any girl want to see any of them naked. You might think that's a mean assessment, but the truth of the matter is that they're all holding out for Ruth Bader Ginsburg anyway.
Michigan state 23, Eastern Michigan 7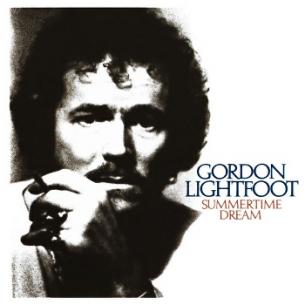 Mark Dantonio had a testy (even for him) press conference after this one because it took Sparty over three quarters to put away from a squad coached by Ron English which might be the worst team in the country. Le'Veon Bell rushed for over 250 yards in an ultimately facile game that caused him to question his existence. Expect this existential quandary to hound him until next week against Ohio State, when he'll immediately snap out of it and cause Dantonio to run over to Jim Tressel's house, climb in his bedroom window, and whisper "vengeance is ours" into Tressel's ear while he sleeps.
Nebraska 73, Idaho State 7
This is a game that happened, although to be completely fair, the only really notable thing about it is that Bo Pelini laid off the pork rinds before kickoff this time and felt fine. Pelini had front row seats as he watched Taylor Martinez and the rest of his squad dismantle an Idaho State team made up of the descendants of people rejected from the newly founded Oregon territory because of their vestigial tails.
Penn State 24, Temple 13
Matt McGloin threw for over 300 yards somehow as the Nittany Lions beat Temple in a game that wasn't really even that close. I will say this though: I can't stand Matt McGloin. He's the kind of guy who would've fit in perfectly at Lloyd Carr-era Michigan: just a little bit too douchey, with marginal skills backed up by a totally unearned ego. Matt McGloin is like the kid you knew in school that bragged about how much his dad can bench press. You pretty much just actively root for him to fall flat on his face so you can see his big puffy head swell up as salty tears run down his cheeks.
Notre Dame 13, Michigan 6
What would happen if Brady Hoke were judged against actual competition instead of his predecessor right now? Because I'm sure there are people in Ann Arbor going "yeah well at least we're doing things the MICHIGAN way." And I guess in a sense that's true! They are back to their mighty tradition of losing boring games to rivals that most sane people turned off at halftime. Denard threw 4 interceptions and the Wolverines turned it over a total of 6 times on the night, which I think is possibly a war crime because it is both terrible football and made Brian Kelly happy.
Minnesota 17, Syracuse 10
See, this is the difference between a program like Minnesota and a program like Ohio State. Both teams are sitting at 4-0, with some questionable wins against crappy opposition. The difference is, Gopher fans are ecstatic, fanning themselves with skunk pelts and VHS copies of Fargo (or whatever the hell people do up there) whereas Ohio State fans are apoplectic and mad. Well congrats Goldy, looks like you guys have a decent defense and something resembling QB depth as backup Max Shortell threw for 231 yards against 'Cuse. Too bad that's all you have, so have fun thinking you're a good team for the next, oh, six days.
Louisiana Tech 52, Illinois 24
Surrounded by empty PBR cans and pizza boxes, Ron Zook sees this score and grins inwardly to himself. Star (and I use the term loosely because this is Illinois we're talking about) QB Nathan Scheelhaase played a little bit, but his ankle doth protested and as a result Illinois ceased to be much of a functional team, turning the ball over 6 times and being outgained 403-324. Tim Beckman was later spotted shopping for a jetski.
...
And that's it! Another "exciting" week of Big Ten football in the can. Next week Big Ten teams will breathe a sigh of relief as the most difficult part of their seasons are over, and they can now move on to the cupcake part of their schedules: conference play. See you then!