Another weekend, another Ohio State football game and this week the Buckeyes play host to the University of Alabama at Birmingham.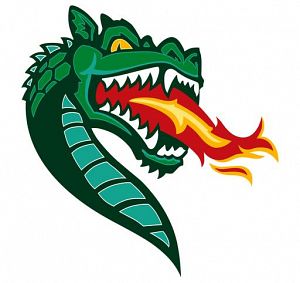 It's also time for another 11W RoundTable and I am happy to present Joe, Chad and Derek as this week's Dubster Expert Analysts.
I'd like to thank them for their participation.
Anyway, here we go with the questions...oh, and the answers.
Braxton Miller is clearly in the early (mid-September early) Heisman discussion with his 12 total TDs. Thoughts?
Derek: If there is going to be a discussion about a possible Heisman in September, then Braxton Miller's name is certainly warranted. Miller is in the top third among quarterbacks in the country in quarterback rating with a 151.8, leads all quarterbacks in rushing yards with 377 which also qualifies for 5th among all players in the nation, is tied for 16th with 7 touchdown passes and for 5th with 5 rushing touchdowns, shares the lead in total touchdowns with Texas Tech's Seth Doege among all FBS schools, and his longest pass of 72 yards is tied for 17th in country.
The question is whether or not those numbers will continue.  As we stand now, for Ohio State's offense to excel, Braxton Miller's production will have to be very similar to what he has produced through the first three games. Those numbers may take a dip during the conference slate but the Big Ten has not shown themselves to be particularly good at anything yet early on in the college football season.
Chad: Braxton has played really well so far, but I still think Heisman discussion is premature. If he emerges from the Michigan State and Nebraska games with similar numbers - let's say an average of 225 yards passing and 100 yards rushing per game - then I think he's a serious contender for the Heisman. I think he'll have to wait until next year if his numbers take a small dip in conference play.
Joe: The prognosticators who have Brax up among the elite Heisman candidates are looking only at stats, and so naturally he's near the top. In the same way, I assume Denard was near the top two years ago after he got off to a great start his sophomore year. Will Miller fall as his team's fortunes fall against superior opposition? Time will tell. I think if the Buckeyes continue their winning ways he'll be up there for most of the season but probably will not win. On the other hand, if OSU falters in league play his fortunes will go the same way. After the MSU game we'll have a better idea about this. In the meantime, I'm enjoying the ride.
The Buckeyes obviously didn't look great against Cal, blowing a 20-7 lead, eventually having to score a late TD to win. What does OSU absolutely need to improve on by the start of the B1G season (choose one thing)?
Chad: I would say that the defense needs better fundamentals - tackling, specifically - but Meyer said after the Cal game that it's also a "scheme thing". I'll go with blown coverages in the secondary then. If the secondary and linebackers can prevent big pass plays as well as perimeter runs for big gains, then I think this defense could become elite.
Derek: The offense has continued to make strides throughout the season. The offense has been criticized for its drought to end the first half and to begin the second half. Although the three and outs have to be decreased in number, they have outperformed expectations early on. The defense has not. Other than being exposed a bit in the perimeter passing game, the scheme does not jump out to me as being the issue. The concerns I have that need to be rectified are solely fundamentals and assignment football. Through the first three games we have seen too many communication breakdowns in the secondary, poor pursuit angles, and missed tackles. The running success teams have had against Ohio State are not a schematic problem but more of blown plays by some individuals that need cleaned up.
​Joe: In a word: killer instinct. Wait, that's two words. Regardless, it sums up what they lacked against Cal and what they'll need against better teams. It might be a struggle right from the start against a team like Michigan State, and that might be a good thing for the team. If they are forced to play "like their hair is on fire" (thanks, Urban) for 60 minutes they will look a lot better than they did in the tepid 2nd half against Cal.
Moving forward, do you expect Jordan Hall to take the bulk of the carries when Carlos Hyde returns? Obviously, that is not something to worry about this week against UAB, with Hyde most likely out.
Chad: I think the staff loves both backs, and there will be a something like 12 carries for Hall and 10 for Hyde. If Hall does get involved in the passing game too, then I wouldn't be surprised to see Hyde get more carries.
​Joe: Hall will definitely start at first, but whether he stays there will depend on his performance (obvious, I know). When Hyde returns the coaches will bring him along slowly at first. If he returns to pre-season form, I think eventually he will start. In the meantime, I think Hall will see the bulk of the carries. Afterwards, I expect a relatively even distribution between the two.
Derek: When Hyde is eligible to return to the team after injury, I expect to see him and Hall in the backfield at the same time to create more deception for the offense. Playing to the strengths of each running back is vital. Hyde's strength is power football and running in between the tackles, while Hall is effective on the option plays outside and having freedom to make plays in space. Having both in the backfield at the same time will give opposing defenses more to account for. It could be an option to Hall, a simple run inside from Hyde, a play being made by Braxton with his legs, or a pass downfield. With all those options, one of them will be able to be exploited. It would rely heavily on Braxton's ability to make the proper read which he is not efficient in up to this point. When he gets to that point, look out.
UAB just got blown out, 49-6, by South Carolina. How many points are feasible this week for the Buckeyes?
​Joe: The sky's the limit. Assuming the team absorbs the lesson of last week, undoubtedly reinforced in sweat and effort at the feet of screaming coaches in the intervening days, expect to see at least 40+ laid on UAB, possibly a lot more. Will Urban show mercy to the visitors this week? Probably not.
Derek: UAB has had trouble stopping anybody's offense thus far. I expect a big day from the Ohio State offense in the mold of the Miami game.
Chad: It's weird to say that less than 50 or so would be a disappointment, but...less than 50 or so would be a disappointment.
It seems like the Buckeye offense falters a bit when Braxton Miller is forced to make reads. When they let him run around and play, the offense moves well. Are you all for letting the offense struggle while learning the offense or would you rather OSU just get out a big lead and forget about it?
Derek: As I alluded to earlier, when Braxton becomes effective at making the correct reads this offense will be extremely dangerous. Allowing him to go through the growing pains will only aid in the way this offense looks in the future. However, in the tight games that remain, such as Michigan State, the staff will aim to do whatever it takes to win. Urban Meyer and the rest of the coaching staff do not accept losing.
​Joe: These early games are for learning. I think they will get off to a big lead this week in any event, but if I was in charge the highest priority would be getting the offense down. Joe Daniels once said that Troy Smith during his first few starts was just "ballin'". Then he learned the offense and elevated his play significantly. I expect to see the same from Miller.
Chad: Depends on the opponent. When it's The Little Sisters of the Poor, then I'm for limiting him to 12 or so carries like last week against Cal. For MSU and Nebraska, however, then I want him running as much as needed.
What is more important for the Buckeyes: working on tackling or pass coverage?
Derek: The communication breakdowns in the secondary are troubling but should improve over time. Tackling is a fundamental aspect that every defense has to be strong at in order to be successful. It doesn't improve without devoting time to shore up the problems. Working on tackling has to be a priority. It is unfortunate and disappointing that extra time in practice has to be dedicated in this area of football when there are definitely other areas the coaching staff would rather be focusing time on.
Chad: I think part of the problem with missed tackles is that Meyer wants the team playing angry, as if he set the preference on defense for NCAA '12 to all "aggressive". So naturally the defense is going to give up more big plays in exchange for big hits and turnovers. I think the tackling will improve. The pass coverage needs most work - the 3-step passing game has hurt us so far.
​Joe: Tackling is the easiest to correct. It seems like the coverage issues are due to the opposing QBs being experienced guys who know how to read a blitz and can carve you up if they get too much time. Ironically, this is one issue that shouldn't be a problem against MSU due to the "green-ness" of their starting quarterback. So I would work harder on the tackling issue and let the defensive line pressure (I'm sure it will improve) solve the rest.
What were your thoughts on Storm Klein getting some playing time this last weekend? Do you think he'll continue to see the field in coming weeks?
Chad: If the original story wasn't actually true and Storm was truly (mostly) innocent, then sure, let him play. I think the bigger deal here is that former 5-star recruit Curtis Grant might not lock down the starting spot. I want the kid to succeed, but he needs to play faster and more instinctively than he has thus far.
Derek: First off, I'm happy for Storm Klein that he has been given the opportunity and has the ability to take advantage of it. My initial thoughts were more of an alarm than anything. He missed nearly all of camp and is still the most prepared enough linebacker off the bench to see the field first? That is a bit unsettling. Three linebackers will not be the cap on how many linebackers see the field each Saturday. If Klein is the next guy, and it appears he is, expect to see more of him.
​Joe: Grant has been a disappointment, and it seemed like the defense played better when Storm was in there. I'm not happy about the situation, but we need anyone who can play right now. The guy who makes the tackles is the one who should be in there, and right now it's Storm.
The Buckeyes are the highest ranked team in the Big Ten. Are they the best team in the conference in your opinion?
Derek: I think it is a bit premature to anoint them as such.  It would be tough to say they are not the most improved team though. We will know more after they play Michigan State.
​Joe: It certainly looks that way, although Michigan is probably better than they looked against Alabama. If Nebraska's defense can shape up, they might eventually be on par with OSU and Michigan, but for the time being it's the Big Two and Little Ten. Incidentally, I can feel Dantonio's blood pressure rising as I write this. 
Chad: They're the best team in the Big Ten because the B1G is absolutely miserable this year. I mean, I wouldn't be shocked if Northwestern ends up in the Rose Bowl this year.
Bonus: How many points do the Buckeyes give up this Saturday?
​Joe: Not much. UAB is going to pay for the late collapse against Cal. I don't think they reach double-digits.
Chad: The Buckeyes give up 10 points on Saturday.
Derek: 13
---
There you have it. Tune in next week for the 11W Michigan State RoundTable. Feel free to shoot any questions you may have after the weekend to @dave11W or Email Me .