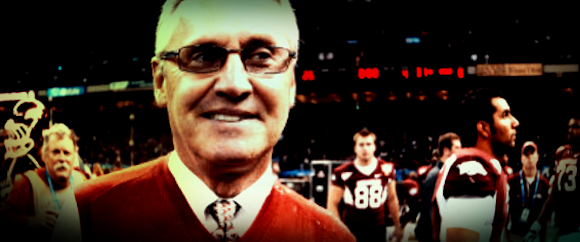 We're told by most of the world's religions that Hell is a big lake of fire overstocked with unending suffering and punishment. It's a final destination to be avoided, if you're capable or willing to make such arrangements (it's been suggested by some of those religions that it helps if you know a certain Guy).
Since the bad afterlife is too frightening and depressing to contemplate for those of us still on this side of mortality, we construct more playful versions of Hell: Mandatory conference calls hosted by stupid people. Traffic where there should be no other cars.
That wench yammering away on her 2003 flip phone in the 12-items-or-less line who has at least two dozen damn groceries in her cart. And she's paying with a check, which she'll start writing only after she gets her total.
It's all so annoying yet decidedly tolerable and temporary. Eternal denizens of that big lake of fire should be so lucky.
Until last summer, my playful version of Hell was being stuck on a hot, crowded dance floor being forced to do the Electric Slide alongside sweaty, stinky enthusiasts of this horrible custom. This special brand of playful torture can be found at any wedding reception in the South, except that in my nightmare the song is being performed by Nickelback.
That used to be the deepest possible abyss of playful Hell for me. But that all changed with Tatgate.
Ohio State's scandal pretty much wrecked the entire 2011 calendar year for unbalanced fans like me and probably you too. Everything about it, from its media coverage to the university's handling of it to whatever Jim Tressel was thinking about when he turned that molehill into a mountain was infused with the kind stupidity normally reserved for conference calls and checkout lines.
And you'll never forget Tatgate, no matter how swiftly Urban Meyer continues to reverse Buckeye fortunes. It's game week, just one year removed from all of that awfulness, and everything about the Ohio State football program is just wonderful again. Barreling into a postseason ban probably shouldn't feel this good.
Meyer, outside of a few scorned and cartoonish sportswriters, is a media darling the likes to which we're wholly unaccustomed. ESPN, which has exploited Ohio State football for years is finally doing so in a favorable light and crediting anyone other than our new guy for this 180-degree change is lying to  themselves and the world.
But there's no happily ever after. Tempered bliss is just as temporary as playful Hell. If Meyer does something as stupid as covering up some of those non-crimes that the NCAA frowns upon as his predecessor did then everything starts to get hotter again, and quickly. Losing to Miami on Saturday would be pretty terrible too.
All of these good feelings would go away, and you don't want any part of the ones that will take their place. No one is interested in anymore playful Hell. We've had enough for a while.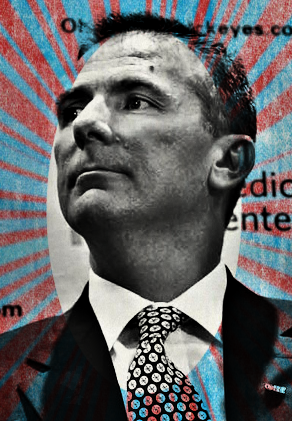 Ohio State's football program sells too well to ignore good or bad news, no matter how minor or - as George Dohrmann aptly demonstrated - totally fabricated. There are no quiet, under-the-radar happenings for the Buckeyes.
Jake Stoneburner and Jack Mewhort were trending worldwide on Twitter for peeing outside after midnight and then running from a suburban cop. Jordan Hall can't even step on a piece of glass in peace.
Even non-stars like Storm Klein have their troubles aired on the national marquee because of where they happen to be non-stars. Public records requests and the insatiable appetite for Ohio State content mean that there's nowhere to hide in good times or bad.
And speaking of bad times, Meyer - despite the history of his players' propensity for collecting citations along with crystal footballs - hasn't necessarily cleaned up Ohio State. He's just distracted everyone for the time being.
Buckeye football is being reinvented and has suddenly become more interesting than Buckeye drama. Consumer appetites have changed. Urban Meyer coaching Ohio State is overwhelmingly more captivating for them than the remnants of a scandal that now looks hysterically overblown in light of the more serious and criminally tragic ones that followed it.
It used to be said that Ohio State's coach simply has to win, which is a task that has always been routine for Meyer. However, there's just too much history now for success at Ohio State to be that singular or simple.
John Cooper quipped that Buckeye fans are with you win or tie. That's no longer true with the advent of overtime, and it's no longer the case in a post-Tatgate football program either. More is required for success now.
So Meyer has to be victorious on the field just about every single Saturday, as Coop suggested. It is equally important that he also pragmatically and decisively manage the inevitability of his 18-22 year-olds making poor decisions. His predecessor got the first part right. It's his failure in that second piece that is the sole reason he now works in Akron.
The NCAA has left no slack for Ohio State, which is already a repeat-offender and will categorically remain as such until every player on the current roster has left campus. Equally unforgiving, the media will refuse to ignore any of the Buckeyes' triumphs or failures of any kind.
Those inevitable failures Meyer will face have to be extremely rare, occur mostly on fall Saturdays and can never happen in the confines of Meyer's office. The program cannot afford another playful Hell like the one that's finally in the past.
So Meyer will have to win for Ohio State. But just as importantly, he'll have to leave it clean for the next guy.