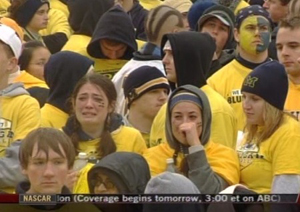 Michigan, 
It's me: Quality Football. I know we haven't seen much of each other since our break-up in 2007, but I heard a few people saying we were back together so I wanted to set the record straight. 
Despite your numerous attempts to contact me throughout the entire 2011 season, we are NOT an item. Apparently my countless rebuffs were not enough to get the message across, so I've taken the liberty of compiling (in chronological order) our texts from all of 2011 to prove it.
Please do not misconstrue this letter. It's not a veiled attempt to rekindle things in 2012. Much to the contrary, it's my final effort to get my message across before the season (and your constant messaging) begins anew. You and I have been over for nearly five years. Stop embarrassing yourself.
Jan. 11, 2011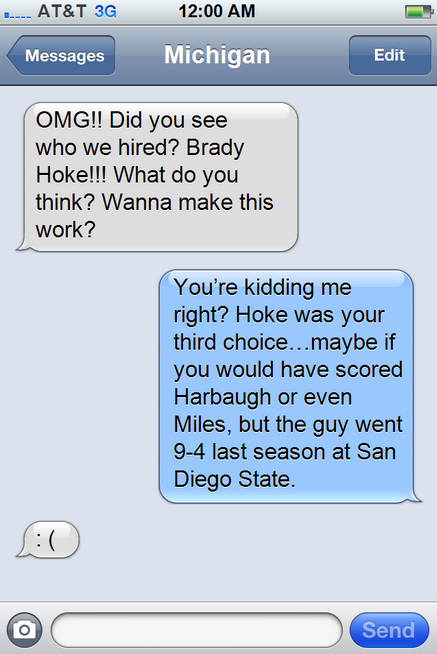 Sept. 10, 2011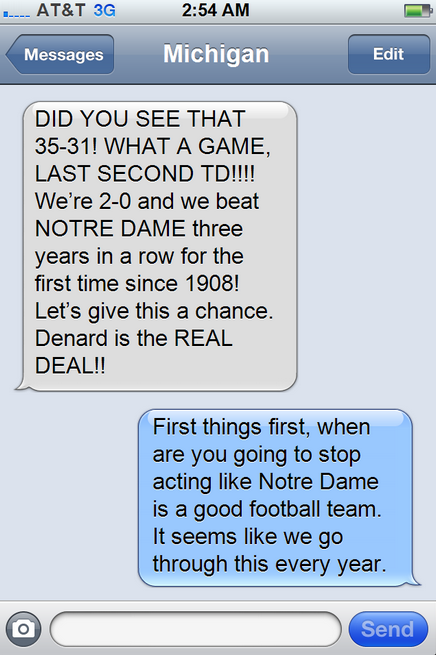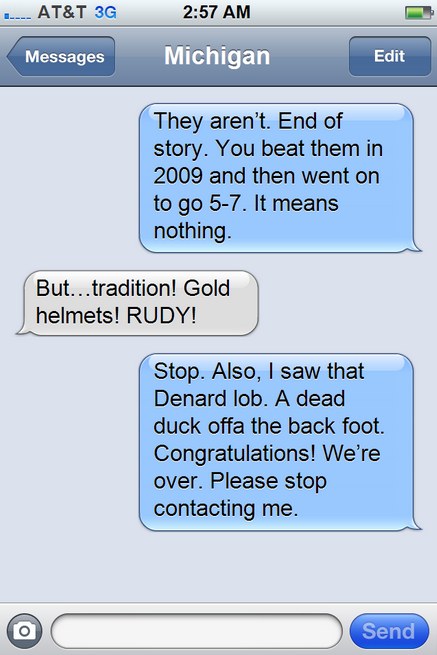 Oct. 8, 2011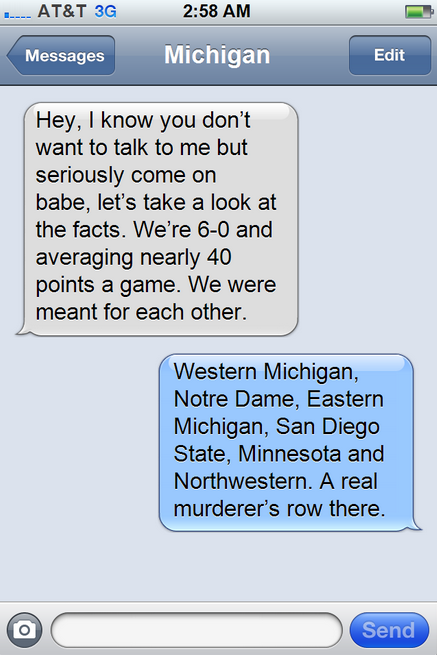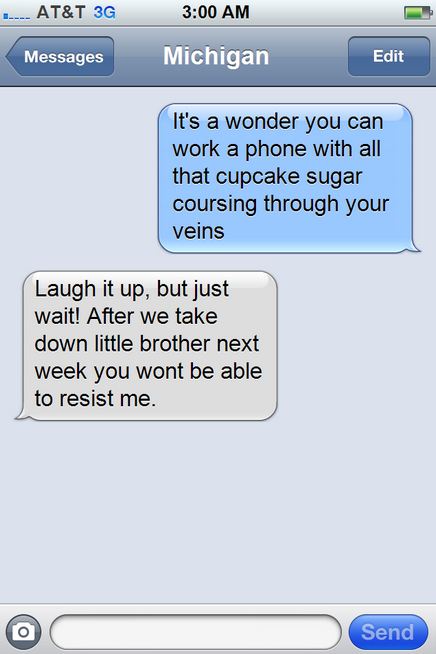 Oct. 15, 2011 "Next Week"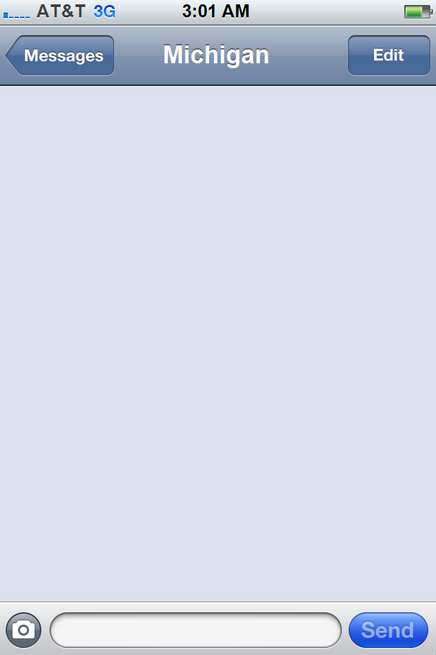 Oct. 29, 2011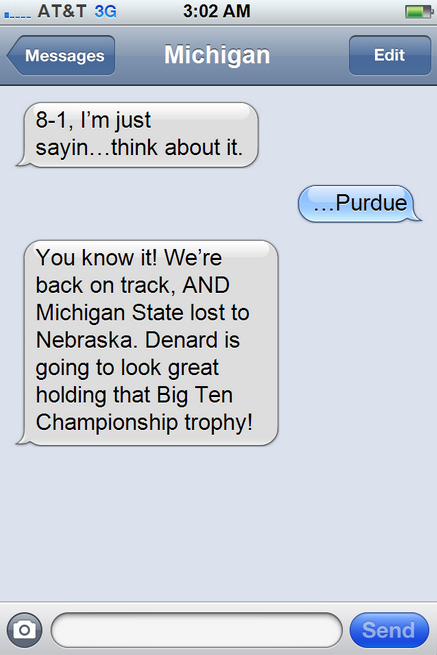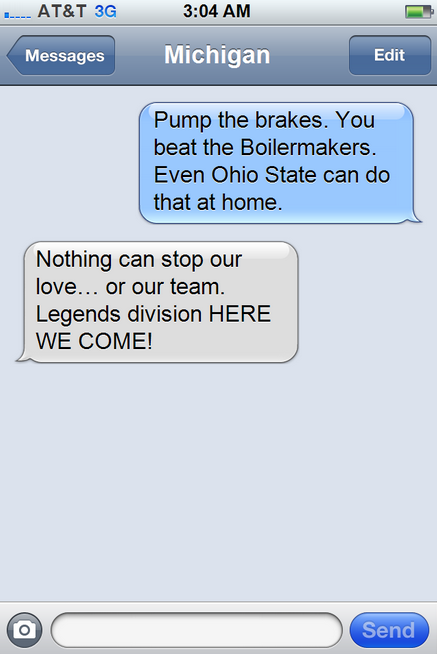 Nov. 5, 2011 (Vs. Iowa)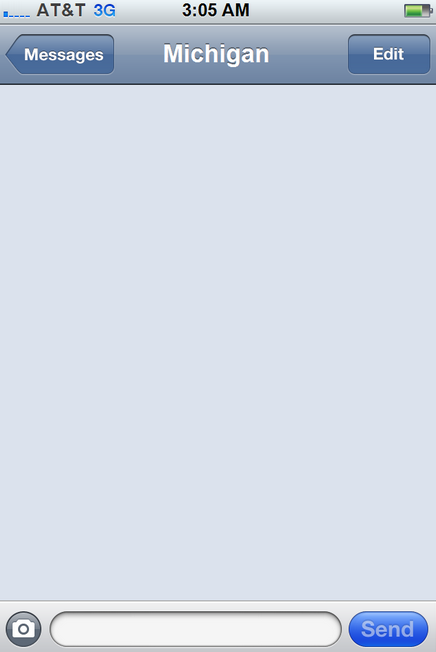 Nov. 19, 2011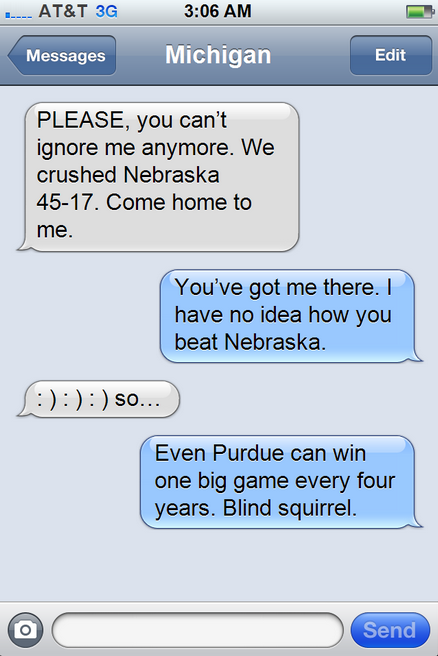 Nov. 26, 2011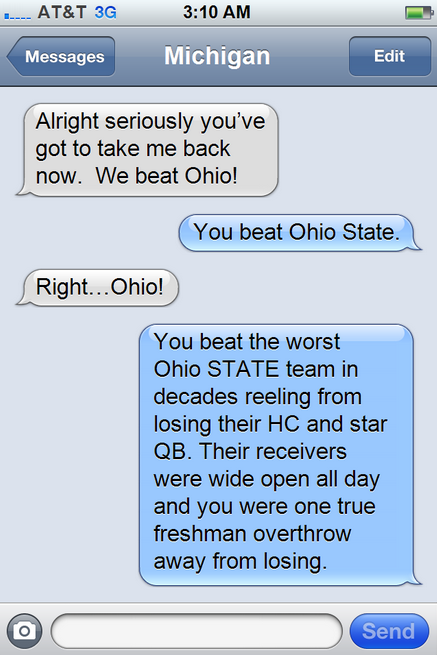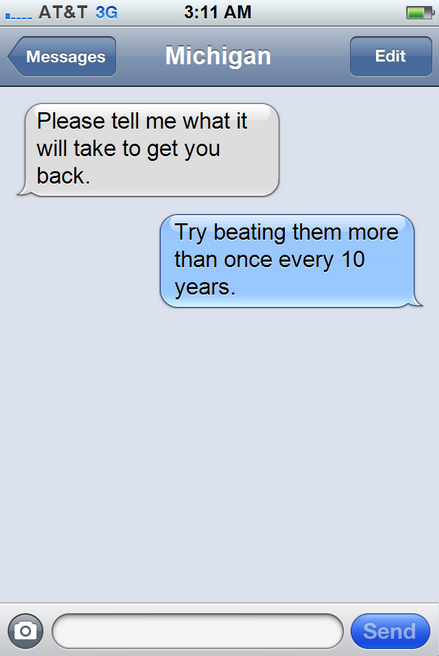 Jan. 3, 2012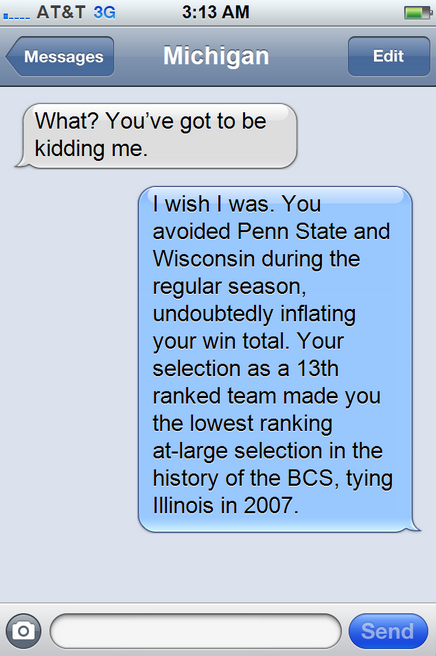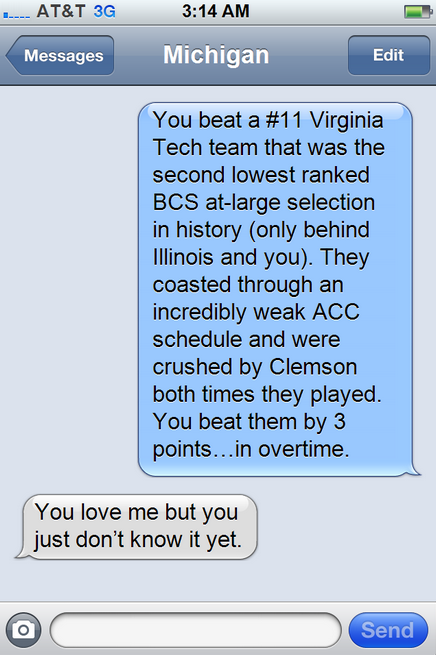 Jan. 4, 2012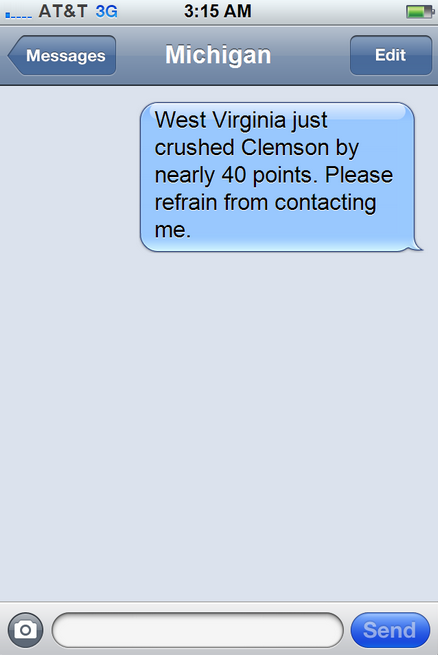 So there you have it. I can't believe you made me write this, but I couldn't stand by and keep hearing things like this without acting.
2011 was NOT our make-up year. Stop going around telling people that.
For someone like me to get back with someone like you it's going to take more than one soft-scheduled season to prove you've changed for the better.
Until then consider my number lost,
Quality Football