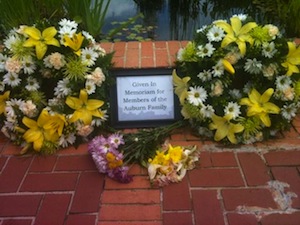 The first time I ever set foot in the Big House was in 2005. After I celebrated Antonio Pittman's go-ahead touchdown, I sat down, the huge smile never leaving my face.
The game wasn't officially over, but with 20 seconds left and a 25-21 Ohio State lead, it was pretty clear that unless Michigan conjured up a magical drive, the outcome was decided.
Behind me, a Wolverine fan seemingly acted nonchalant about the turn of events.
"This game means so much more to them, anyway," he tried to justify. "Ohio State fans only care about football. It's the most important thing in the world to them. For us, tomorrow is Sunday. We're over it. This is just a fun distraction. We have other concerns, like our family and our jobs."
As obnoxious, condescending, and stereotypically Michigan it was of him to say1, it was also patently false. Ohio State boasts a passionate, often rabid fan base. So do many other universities. And while we may not want to attend a wedding on a football Saturday, that doesn't mean that we think nothing matters more in life than sports, even if we frequently joke to the contrary. Losses can be gut-wrenching, but they're not tragic.
We are unfortunately reminded of this when actual tragedy and loss happen. 
Last Saturday night, three men were killed and three were wounded in a shooting at an apartment complex near Auburn University. Ed Christian, Ladarious Phillips, and DeMario Pitts were all 20 years old. The news spread quickly because the first two were former Auburn football players2 and one of the injured, Eric Mack, is currently on the squad.
Although it does not make their deaths any more heartbreaking or senseless, being members of a prominent college team does grab headlines and provides them an immediate identity to everyone else.
That's not to diminish each of them as his own distinct man. In college athletics, too often the players as individuals are overlooked. Sometimes, this is for selfish, money-grubbing reasons, and sometimes, it's because every player represents a larger community, whether it be the sport, the team, the supporters, or the university. 
Whenever a young person passes away, the sadness comes not just from the death itself, but from the loss of potential, and when an athlete dies young, it's also a communal loss. The Auburn family mourns this week as the Idaho family did last month when wide receiver Ken McRoyal was killed and as the Minnesota family did in April when 22-year-old linebacker Gary Tinsley died due to an enlarged heart. 
Since they were part of something bigger than themselves, fans who had never met them felt like they knew them on some level, if only as a fellow Tiger, Vandal, or Golden Gopher.
And in such trying times, sports can connect people and give solace as they pay tribute to the deceased. 
Last season, Arkansas routed Mississippi State, 44-17. The following day, on November 20, Razorback tight end Garrett Uekman died of an enlarged heart. He was just 19 years old. Five days later, his shaken teammates had to travel to Baton Rouge to take on top-ranked LSU. They adorned their uniforms with a ribbon and the #88 in honor of Uekman, and despite an early 14-0 lead, Arkansas was defeated by the final score of 41-17.
Since then, the Garrett Uekman Foundation was established to raise money and awareness for heart disease research. 
The previous season, Mississippi State's football team had to deal with a trauma of their own. Defensive end Nick Bell was diagnosed with synovial sarcoma, a rare form of cancer, in September. On November 2, he was gone at the age of 20. His mother started the Nick Bell Mentoring Memorial Foundation to help children who need guidance and support. 
A year before that, UConn cornerback Jasper Howard was stabbed to death after a school dance on October 18, 2009. Earlier that evening, he played perhaps his best game, tallying 11 tackles and a forced fumble in the Huskies' win over Louisville. By a combined 10 points, UConn came up short in their next three contests until an emotional overtime victory against Notre Dame. The team ended up being the recipient of that season's Football Writers Association of America Courage Award. 
Both a scholarship and a fund were set up in Howard's name, and over $100,000 was raised. Donations to the latter aided his family and his daughter, who was born five months after his murder, greeted by 105 uncles.
Lamentably, the world of college sports loses players every year. It's never easy, even when it doesn't involve your school. When it does, it's especially difficult.
For the Ohio State family, 2001 was a time of much sorrow. In April, Drushaun Humphrey was a junior in high school when he suffered an apparent heart attack. The star running back from Toledo had committed to play for the Buckeyes and would have been a freshman during the 2002 national championship season. Before his death, Jim Tressel gifted3 Rogers High School with an Ohio State jersey that bore Humphrey's #6.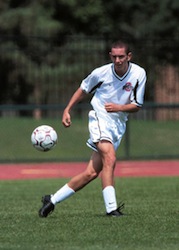 After the 2003 Fiesta Bowl, Tressel and Archie Griffin arranged for Humphrey's mother to receive a national championship ring in her son's memory.
On August 1, 2001, former Ohio State offensive tackle Korey Stringer was about to start his seventh season with the Minnesota Vikings. During practice, he collapsed from heat stroke and died the following day. His wife, Kelsi, founded the Korey Stringer Institute and with the help of partners such as the NFL and Gatorade, its aim is to educate and prevent sudden death in athletes, particularly from exertional heat stroke.
On Sept. 26, 2001, Ohio State soccer player Conner Senn, 18, was the victim of a congenital heart defect. The annual Connor Senn Memorial Match generates money for a scholarship as well as a fund with the purpose of researching heart conditions and sudden cardiac arrest. 
All three were Buckeyes who were gone too soon and who were appreciated for far more than what they did on the field. Even today, young players we've had to say goodbye to continue to impact the lives of others. 
Just over a month ago, my nephew was in a near-fatal car accident. He had turned 15 only two weeks before and if not for emergency brain surgery, he would not have made it. At first, he was in a coma and his prognosis was bleak, but his recovery has been—whether you attach a spiritual meaning to the word or not—miraculous. Two days ago, he was able to leave the hospital, months before originally projected.
While he was in the coma, the doctors and nurses suggested that the family decorate his hospital room with some of his belongings. Other than pictures of friends and relatives, the immediate thought was to put up paraphernalia of his favorite team, the Michigan Wolverines4. 
Even though I bleed Scarlet and Gray, the idea was perfect. It made sense to me that such mementos would bring him feelings of familiarity and comfort. And when I saw him draped in his Michigan blanket, it signaled to me that he was still himself, the same kid I had watched grow up. Maize and Blue or not, it was a wonderful image.
Because while sports are more than a trivial matter to many of us, we are also very, sometimes painfully aware that there are more important things in the world. 
1 I didn't want to live up to his pejorative view of Ohio State fans by coldcocking him and then shouting "scoreboard!" Also, he probably had 200 pounds on me. 
2 Christian was placed on medical hardship last season and Phillips was supposed to transfer to Jacksonville State. 
3 This action earned Tressel an NCAA violation. Seriously. 
4 Like most kids, he cheers for the same teams as his parents, and my stepbrother is a U of M fan.