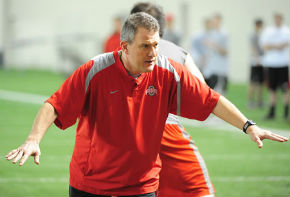 Lately there has been a bit of doom and gloom around here surrounding Urban missing out on some elite O-line recruits.
It seems like every other day we get worked up on the forums over some elite offensive lineman committing to another other school. I mean, Urban is the god of recruiting, so how could he possibly miss out on any elite recruit? 
One of the most recent theories is that elite offensive linemen just don't like playing in spread offenses, instead preferring one back, or I-formation based attacks like Michigan (in theory) and Alabama. 
Another theory argues that Urban Meyer hasn't had a great track record when it comes to producing high first round NFL talent (though the Pouncey twins would certainly disagree). 
Alex has answered this question from a recruiting standpoint many times now, responding that Meyer simply offers about three times the number of recruits as Tress ever did, so it's only logical that we'll also get more misses in this era. 
Further, I'd like to remind you of a simple, beautiful truth: the tyrannical walrus is no more. 
It's the OL coach, not the head coach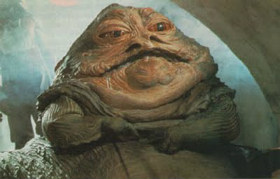 While it's certainly fair to say that getting to the NFL is one of many high schools blue chippers' top priorites when choosing a school, I'd argue that recruits are looking not only at how the head coach has done, but the offensive line coach more specifically. 
The good news is that we have a really, really excellent coach on the offensive line that kids are going to want to play for. 
It's not just ABB (Anyone But Bollman) either - Notre Dame fans freaked out pretty heavily when it became clear Warinner was leaving. Enjoy some schedenfreude from poster ndboz: 
This (losing Warinner) is going to hurt all around... Just look at what the recruits are saying.... I really hope this doesn't screw our recruiting class... Kelly better pull some magic out of his hat and reach out to all the O line and RB commits ASAP!!!!
Not to mention the fact that this directly resulted in Taylor Decker's decommitment from Notre Dame and commitment here.
It's for good reason, as his linemen at Notre Dame last year produced some great stats - 7/7 on 4th downs, 7 games with zero sacks given up, and averaging 1.08 sacks per game. These led to his nomination as offensive line coach of the year. 
Warinner is also known as a fantastic recruiter as well: 
Warriner is a big loss though. He was one of the reasons why the offensive line played so well and why the run game was dramatically improved this season. He was also a big asset in the recruiting game and there are several Irish commits who are not happy that he is leaving, but all of them are expected to remain committed.
While it's true the players seemed to always love Bollman, Warinner is clearly a huge improvement in both recruiting, training, and playcalling. 
All spreads are not created equal
The second argument is something along the lines of elite recruits not wanting to play in spread offenses because spread offenses require smaller, lighter, but faster linemen who won't get drafted. 
There is a misperception that just because the spead is designed to produce a numbers advantage in the ground game, each individual player doesn't need to be NFL-elite, just fast. They point to offensive lines like the one Ohio State met last in the Rose Bowl against Oregon, which we've described as "a smaller, quicker bunch that does not give up many sacks." 
However, as we've heard before, all spread offenses are not created equal. Meyer's offense is significantly based on older one-back power rushing games, just based out of the shotgun. Meyer's teams still require road grading linemen, just not overweight and lazy ones.
While Warinner's linemen certainly have gotten leaner since last season (except for Reid Fragel), it was more out of necessity. There will certainly not be any In-N-Out Burger and beer-filled Jabba the Hutts trying to block under the new regime:
We had to get leaner. We put them on a diet and leaned out. They also must adjust to using a two-point stance, a new cadence, a new numbering system, a no-huddle look.
Not to mention the fact that Meyer can boast about his six offensive linemen from Florida currently in the NFL. 
Further, a lot of the size differences between Oregon's offensive line (for example) and others' simply has to do with the overall caliber of recruits teams like Oregon bring in, especially before Oregon burst on to the national stage in 2010. The spread's numbers advantage helps teams with inferior talent compensate and compete with teams with more talent. The scheme certainly does not stunt players' growth by itself. 
So rest assured, Buckeye fans. There's nothing about Urban or the spread that is killing our O-Line recruiting. Urban will bring in elite offensive linemen, it'll just take some time.