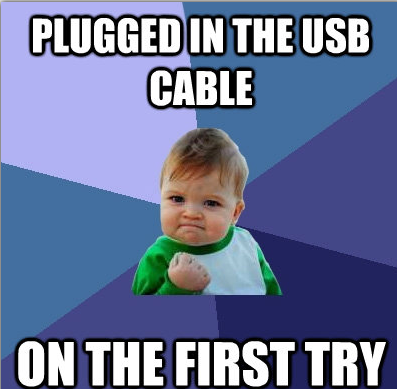 Baby's first podcast!
With Luke away on important government business tracking down gun runners in the Rub' al Khali, Johnny is left to his own devices. His mission? To record, edit, and publish a podcast all by himself, for the first time ever. It's a tall task, but luckily his easily confused ass will be assisted by one Sarah Hardy, Eleven Warriors' resident all-around basketball guru.
In this episode they discuss OSU's run through the B1G tournament, why Big Ten teams might be on most teams' hit list during the NCAA's, that warm feeling you get in the cockles of your heart whenever Tom Crean is sad, and why Community is the smash hit of the mid-March (in terms of shows once thought to be canceled but then not canceled). Let's break this thing down:
1:34 - Johnny and Sarah discuss Ohio State's hustle and flow during the Big Ten tourney, and how various OSU players (including Sarah's BFF Aaron Craft) will fare going forward as they face the Loyolas of the college basketball universe.
14:30 - A nice breakdown of the NCAA tourney, quad style, as we talk about the favorites and potential spoilers in each region. Spoiler alert: for the love of God, do not fill out any bracket based upon my personal predictions. My method essentially boils down to "whichever team seems like they would win a Pop A Shot competition" so I may not be the most reliable source.
37:40 - Sarah's wheelhouse is good TV, and in our final segment she tells you why it's imperative that you watch and closely follow the return of television's funniest show and also mankind's crowning achievement, Community. Returning this Thursday on NBC, it airs at 8, which means the basketball gods have heard your cries and responded by allowing you to laugh and cry to your heart's content well before the OSU game later that night.
Intro music is the Charles Barkley, Shut Up and Jam Gaiden remix of the Space Jam theme song by the Quad City DJs, and the outro song is "Life Is Beautiful" from the seminal videogame Deadly Premonition.
So sit down, stay a while, try and not begrudge my horrible editing skills too much! It's the best Eleven Dubcast ever, at least until the next one.