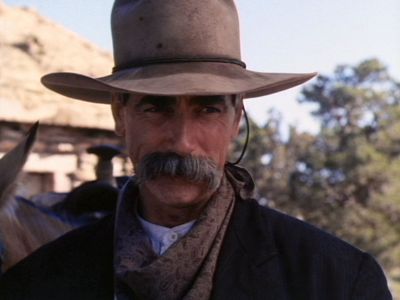 With his team needing a late 4th quarter interception to seal a victory against a lowly Indiana team, Luke Fickell took to the podium today in the Alumni Lounge of Ohio State's Fawcett Center to answer the assembled media's questions.
Purdue should offer a bigger test for Ohio State than they've come to historically represent. The Boilermakers, coming off two consecutive losses, (the last one being a shellacking at the hands of Bucky the Badger), will probably welcome the respite of being back home at Ross-Ade Stadium, where they've been an entirely different team. Purdue could present a problem for the Buckeyes if their young team allows itself to look ahead to its last two weeks of games against B1G-leading PSU and a trip to Michigan.
So, what did Ol' Fickell have to say for himself today?
... Fickell started by apologizing to the band for coming out early at halftime against Indiana. "We came out the second half, played a little better, played a little more physical, and we got the job done."
... Boom Herron was "sore" Sunday, but "better than the week before" and should be "alright." Jordan Hall should be available, but they're still being cautious with him in practice.
... JB Shugarts status is uncertain. Fickell said he won't be available to practice today, but said if JB Shugarts can be out there, he'll be out there.
... Fickell declined to offer any comment on the PSU situation.
... The running back rotation will be determined by performances in practice this week, but Fickell also said they'd find ways to "move those guys around" to get them in positions to "touch the football."
... Fickell says the defense and offense have been "decent" in taking away the ball/taking care of it.
... Nine weeks in, Fickell says he thinks the "team understands" what the coaching staff asks for them. "We're not looking for a new identity. We're Ohio State."
... "We gotta make sure our guys understand the challenge of every week." Fickell said every week is the same, regardless if they're home or away. Fickell also mentioned they didn't have the same effort from the crowd (as they did against Wisconsin), but was first to admit "that was probably our fault."
... Reporter: "What do you remember about the '09 loss to Purdue?" Fickell: "I remember we had five turnovers... I can remember every bad play we had."
... "We're 2-2 over there in the last 10 years. If that doesn't open your eyes... It's going to be a battle."
... The passing attack "needs to get better, but there's a lot of areas that need to get better at it.... We know we have to get better at it." As long as his team understands they need to get better, they'll be fine, he said.
... Christian Bryant "is one of those guys who's usually in the right place... He naturally sees things... he's a natural player."
... Fickell says Drew Basil's out-of-bounds kick-offs are a "concentration thing." He added "he'll figure it out," but admitted "we can't have that happen."
... Braxton Miller took a big shot at the end of the Indiana game, but Fickell said "he's used to taking the shots. He knows its part of being a quarterback." He also added, "We're going to continue to do what we do."
... The first quarter woes for Ohio State is a "mental thing" according to Fickell. "It's about having confidence in what you do."
... Turnovers are a big part of Fickell's football philosophy because it's something which brings offense, defense, and special teams together. "Everybody plays a role in the turnover margin."
... Coming off a beatdown at Wisconsin, Fickell says "you have to look at them at home. They're a different team at home; they're 4-1 at home."
... A reporter broke the news about the NYT reporting Joe Paterno will be stepping down imminently. When asked for his thoughts, Fickell parried the question.
... When asked about the Leaders standings, he said he's content knowing Ohio State will be fine as long as they handle their business. Is the B1G championship the big goal? "Yes."
... "I think [Purdue] has a pretty good balance... They'll keep you honest in what they do. If you add in their bubbles and jailbreaks, then yes, they're probably a run-first team."
... When asked about the defensive problems in the 3rd and 4th quarter, Fickell said "We gotta finish. For us, it's about playing four quarters. I don't know if you can pinpoint any one specific thing." He mentioned since expectations are so high for the defense, they can sometimes get down on themselves when they have a setback.
... Bradley Roby has "done a good job." He mentioned how, in what Ohio State does, cornerbacks don't get their name called unless it's something big, so they teach their cornerbacks to stay sound and alert. "He's got a bright future."