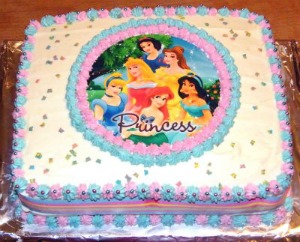 Welcome to the Big Ten Recap, Week 11: The Case of the Volcano Mystery. Off the field, this was arguably the worst week in college football history, and a reminder that there is much more to life than sports, even as the results on the field were pretty depressing.
That said, I tend to look with scorn upon those who don't schedule their lives around sporting events. Consenting adults, don't get married during football season. Great aunts, don't pass away in the fall. Babies, don't come forth into this world during the 11th month.
When the latter happens, it means Saturday birthday parties in November until the kid is old enough until he/she would die of embarrassment (gawd) to have to spend a birthday with relatives. A certain 6-year-old kinship of mine celebrated hers yesterday1, and I did the honorable thing and claimed a prior commitment with Sister Bertrille to tutor some orphans until about 4pm. Considering I'm not Catholic and I chose the name of The Flying Nun as my alibi, this was an obvious lie, one for which my karma would pay dearly.
My duty to those with more of a conscience was to provide them with game updates of Purdue Harbor II: The Other Side. With help from my Droid Bionic2, I was able to multitask in a way I thought impossible for someone who is unskilled at the practice. I texted tearful play-by-plays, and luckily, the spell check feature suggests the correct word without automatically changing it, so when I SMSed the completely even-keeled and family-friendly, "that roughing the passer penalty against Shazier was questionable", it didn't turn into "that roughing the passer penalty against Shadowy was questionable."
Even though the (free) NFL Mobile app impresses the Karl Welzeins of the world on Sundays, Twitter will forever be my favorite app. Not only can I commiserate with desolate fans, I can also share my rage and despair in 140-character bon mots. In addition, it alerts me when someone mentions me on Twitter or when, for example, DJ changes his profile picture to a new regal portrait of Warren G. Harding.
When I'm in 4G range, the speed of the Droid is faster than my stomach dropping after a potential game-winning XP is missed. When I'm hiding in the closet, curled up in the fetal position, the 3G is not as quick, but still of decent speed.
Once I arrived at the birthday bash, I ate 3/4ths of a Disney princess cake and while the little ones ran around playing tag—if that's what kids still do nowadays—the adults gossiped about a bunch of people I could not pick out of a lineup. So, I hung out with my Droid and followed the rest of the B1G action until a kindergartner came up to me wondering why I was crying. Then I played Barbies with her and thought of simpler times when the Ohio State defense was proficient enough to stop mediocre offenses on third downs.
With two weeks left in the regular season, no team has secured a spot in the Big Ten Championship game. Eight teams, including a now very longshot Ohio State, are still in contention. Indiana, who is definitely not one of those eight, was the only conference school with the day off. Everyone else reminded me how happy I am that the new basketball season has started. 
NEBRASKA 17, PENN STATE 14
Amid the turmoil off the field, and without Joe Paterno on staff for the first time since the beginning of Truman's second term in office, Penn State lost at home to Nebraska. The 17-14 final score was familiar for the Nittany Lions, but the outcome, their first B1G loss of the season, was altered.
Nebraska built a 17-0 lead, due in large part to Rex Burkhead's 121 yards on the ground and one TD. However, Penn State fought back. Second-string RB Stephfon Green, who ran for 71 yards, hit paydirt twice in the second half. With just under two minutes remaining and the ball on the Penn State 37, Silas Redd met Lavonte David on 4th and 1, and even without a slingshot, David won that battle.
PSU got the ball back about a minute later and was unsuccessful at reaching field goal range. The acclaimed Ben Jones of Black Shoe Diaries waxed poetic about the loss: "even after Matt McGloin had failed to will Penn State to the endzone, fans were cheering for a team wrapped up in a drama they had nothing to do with. It wasn't a cheer of encouragement, It was a cheer of pride for something bigger than ourselves."
Husker Mike, who praised Taylor Martinez' efficiency, also had props for the Nebraska coach: "A huge tip of the hat to Bo Pelini, who had the guts to tell the post-game press conference that today's game shouldn't have been played."
At the gates of Beaver Stadium, over $22,000 was raised for charities that aim to prevent child abuse. 
A week before The Game, the defensive-oriented Nittany Lions, led by DT Devon Still, will look to copy Purdue3 and stop Ohio State's run game while Nebraska will attempt to rough up Michigan.
MICHIGAN STATE 37, IOWA 21
With revenge on the minds of the Spartans for their lone regular season loss a year ago, Michigan State triumphed over Iowa. MSU, who had struggled on the road this season and hadn't won in Iowa since the Berlin Wall fell, are in the driver's seat for the Legends crown.
Kirk Cousins must have been feeling extra-privilegy yesterday because he racked up 260 yards in the air and three TDs. Two of those were to BJ Cunningham, but the leading receiver for the Green and White was Keshawn Martin, who also completed a 28-yard pass to TE Brian Linthicum.
Along with help from Le'Veon Bell's 112 yards rushing and one TD, the Spartans jumped out to a 34-7 lead. The Hawkeyes teased their fans with a comeback when they scored two TDs on consecutive drives in the third quarter. The first was the product of a James Vandenberg connection with his favorite target, Marvin McNutt (8 catches for 130 yards), and the second was a 2-yard run by Marcus Coker, who only managed 57 yards against the tough MSU defense. On their following possession, a fourth down attempt failed and Iowa's only other chance at scoring, late in the fourth quarter, ended when TE Zach Derby lost a fumble.
The Only Colors, despite feeling like it was "the closest 16-point win in program history", also seemed confident that Sparty won't Sparty and the team will soon book an all-expenses-paid trip to Indy. But first, a trip to Bloomington.
Black Heart Gold Pants didn't have much input other than "Welp, that didn't go as well as we hoped it would.  At least the second half was a little better than the first." Next up for the Hawkeyes is the ancient Indian burial grounds of West LaFayette. Godspeed.
MICHIGAN 31, ILLINOIS 14
On the strength of defense(!) and an actual running back(!!), Michigan beat Illinois on the road4. Wolverine Fitzgerald Toussaint accounted for 192 yards and one TD with his legs. Denard Robinson, who still ran for two scores on only 30 yards rushing, lost two fumbles and threw a pick. He also left the game in the fourth quarter, and his back-up, Devin Gardner, tossed a 27-yard TD pass to Martavious Odoms.
Big Ten Standings
Legends
Michigan State
5-1
8-2
Michigan
4-2
8-2
Nebraska
4-2
8-2
Iowa
3-3
6-4
Northwestern
2-4
5-5
Minnesota
1-5
2-8
Leaders
Penn State
5-1
8-2
Wisconsin
4-2
8-2
Purdue
3-3
5-5
Ohio State
3-3
6-4
Illinois
2-4
6-4
Indiana
0-6
1-9
For the fourth straight game, Illinois was unable to put points on the board in the first half. At halftime, they had been outgained 249-30 in yardage and eked out a mere 37 rushing for the entire game. Yet, both TDs came via the run, one by James Jason Ford and the other by Nathan Scheelhaase. The Illni, though, turned the ball over three times themselves and gave up four sacks.
MGoBlog trotted out the Muppets because "Michigan did just convincingly win a road game against a team with a winning record to ensure themselves a better season than they had last year."
A Lion Eye ranted about a fierce defense whose offense does them no favors with "3 fumbles, an INT that was almost a pick-6, and NINE PUNTS", not to mention "AND WE ONLY RUSHED FOR 37 YARDS. AT HOME!!!"
Needless to say, someone is not very optimistic about the upcoming matchup against Wisconsin and is beyond ready for Ron Zook to go on a permanent water-skiing vacation. 
WISCONSIN 42, MINNESOTA 13
Playing for one of the 50 Paul Bunyan-themed trophies in the conference, Wisconsin breezed past Minnesota to retain the rights of the Paul Bunyan Axe. More notably, as Bucky's 5th Quarter pointed out, "The win gives the Badgers control over their own destiny in the Big Ten once again."
Montee Ball, Russell Wilson, and Nick Toon decided to just enjoy and embrace being a Badger on Saturday. Ball put up 166 yards and two TDs and also caught a five-yard TD pass. With 27 touchdowns this year, he now owns the B1G record for most TDs in a season. Wilson threw for four scores and his insane 16/17 passing stat was almost crazily insaner, if not for a Toon drop in the third quarter. Still, Toon did haul in eight catches for 100 yards and two scores.
Minnesota totaled a paltry 156 yards of offense all game. MarQueis Gray, perhaps thinking more about his day-old twins5, was 6/14 passing for 51 yards and an interception. He was also the leading rusher for the Golden Gophers with 68 yards. All of their points came courtesy of special teams. The first was off a fake field goal that turned into a 5-yard run TD for the kicker, Jordan Wettstein. The second was Duane Bennett's 96-yard kickoff return.
Next Saturday, Minnesota will face a Northwestern team one win shy of bowl eligibility.
NORTHWESTERN 28, RICE 6 
In a game I doubt more than three people cared about, Northwestern topped Rice in out-of-conference play. The Wildcats, who evened their record to .500, passed for nearly 400 yards. Dan Persa (25/32 for 372 yards) threw all four TDs, including two to Jeremy Ebert. A 90-yard hook-up between the two ranks #2 on the school's longest completion list. 
All together, Ebert accounted for seven catches, one of which he might have been blindfolded for, and a staggering 208 yards. Every position Kain Colter recorded five grabs for 27 yards and was the leading rusher with 39 yards. 
Rice QB Nick Fanuzzi's forgettable day can be summed up as the following: 92 yards passing and an interception against the Wildcat secondary.
Thrilled with Ebert's brilliance and the defensive performance, Lake The Posts saved the lecture for the turnover margin and the fans: "We just notched the biggest road win in years at Nebraska, it is a gorgeous 50+ sunny day in Evanston and only 26,886 show up? Brutal."
Believe me, Northwestern fan. There were events much more brutal than that in college football yesterday. 
1 Happy Birthday, Sydney, who I'm sure is reading this. May you continue to live in a world where the concept of Ohio State losing to Michigan is completely foreign. 
2 Even though you know it by now, FTC demands it be stated: Verizon provided 11W with the phone which I am testing out. With the random references above, clearly all words are my own. 
3 Typing that was like red-hot pokers gutting my insides. 
4 Michigan's last away game of the season. Doesn't it seem like they've only played on the road twice? 
5 What did I say about having kids in November, MarQueis?