Today is October 28th, 2011. Tonight, it's D2B. Tomorrow, it's E2B. Elika will be back next Friday, assuming 11W isn't some suicide cult with this weekend being our crescendo.
JAAMAL BERRY: INTERNATIONAL MAN OF MYSTERY. With Wisconsin looming this weekend, it's still unclear whether KR/RB Jaamal Berry will be available for the Buckeyes as the university continues their investigation into an alleged assault in the Short North last weekend. According to The Lantern, the (alleged) victim of the assault is filing a lawsuit against Mr. Berry for assault, battery, and "ethnic intimidation".
Look, I like Mr. Berry; but I'm sure even he'd admit a change of scenery would probably do him good at this point. However, have you ever seen somebody get hit by a car? (I type this as somebody whose been hit by a cab). It's hysterical. People laugh at way worse things on "tosh.0". #imjustsaying
BRIAN KELLY WANTS NEW THINGS. Brian Kelly, the grown man with the temperament of spoiled child, wants new things at Notre Dame. Remember on Saturday, how South Bend was rocking to Ozzie and waiving towels as their team got dismembered? Apparently, Brian Kelly wants more of that. He would like to see a jumbo-tron as well as some field turf, presumably so his high-flying offense isn't hampered by things like shifting sod.
If you listen closely, you can almost hear their geriatric fan-base moan about things like "tradition." They might as well add a jumbo-tron, because their team isn't going to give them entertainment anyway.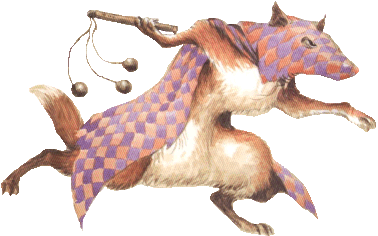 MIKE SLIVE IS STILL BEING WILY. With the Capitol Hill pondering taking a look at all this conference re-alignment (which could cost public schools millions of dollars), SEC Commissioner Mike Slive says his conference will prepare schedules for both 13 and 14 teams.
JIM BOLLMAN RLY IS A WIZARD. While Ohio State's offense has ranged from inept to calamitous this year, one bright spot has been the red zone scoring. Did you know the offense is 18/21 in the red zone this year? Could you imagine where Notre Dame would be if they had those numbers? FOUR MOAR YEARS, JIMMYBEEZ. FOUR MOAR YEARS.
JIM DELANEY, LEANED BACK & BOSSIN'. So where has the 2nd most powerful man in college sports been during this 21st century gold-rush? Chillin'. And you know something? It's all part of the plan:
"What's happening out East or out West or in the South interests me as a college sports fan. But as a conference commissioner, not as much. We made a couple decisions after Nebraska was added that we would monitor the situation, and a lot of other activities began, and that was reaffirmed by our board.

"Our conference is not involved, except as an observer."

Delany acknowledged the Big Ten had active discussions with Notre Dame in the late 1990s, but after the Irish declined there have been no talks since. Delany said his last conversation with Notre Dame athletics director Jack Swarbrick occurred three months ago and involved mostly ice hockey.
Jim Delaney: bo$$ hogg outlaw.
INTERNET THINGS: An Olympics without "black athletes"? It almost happened... "A chilling shift in how students think about ethics"... Some population statistics as the world hits 7 billion... The Things People in Each State Think Are Coming To Get Them [Ohio: "Dreams"]... Guy spends 3 decades searching for man who killed his daughter and stole his wife... Why do dictators hoard?...