Eat Too, Brutus 2011 is in the books and things could not have gone better. From the Friday night bender that was Drink Too, Brutus1 to an amazing tailgate and then, of course, the huge win over the Badgers2 to cap things off, the weekend was perfect in just about every sense.
While we're still waiting on a few checks before we publish final numbers, we expect to raise somewhere in the neighborhood of $5,000 for the Stefanie Spielman Fund for Breast Cancer Research. None of that would have been possible without the help we received from our sponsors and friends. City Barbeque, Cheryl's Cookies, Oval Brewing, Buckeye Vodka, Grandman, Buckeye Beer and Ares Sportswear stepped up huge for us and we're grateful for their contributions.
I'd love to mention all of the amazing people we met on Saturday, but I'm afraid I'll inadvertently forget someone, so I'll just say that we had an absolute blast and we look forward to seeing you all again on October 6th, 2012 for the Nebraska game.
Let's get to the photos, shall we?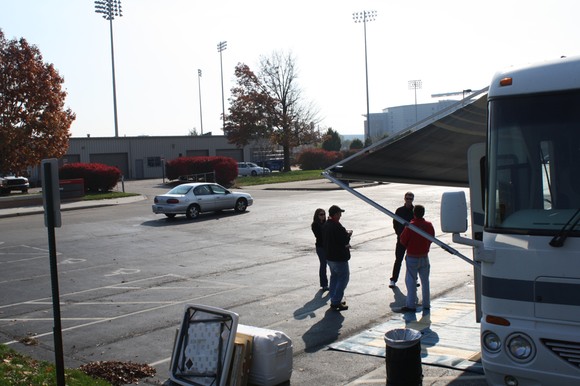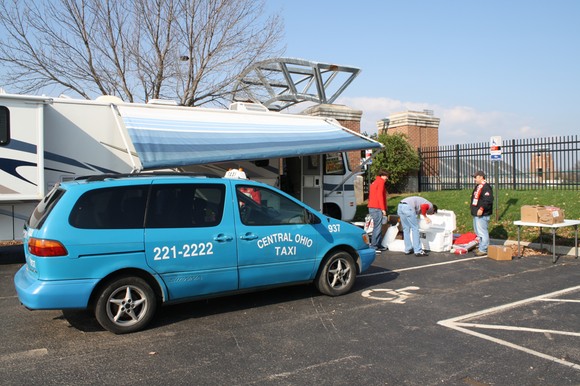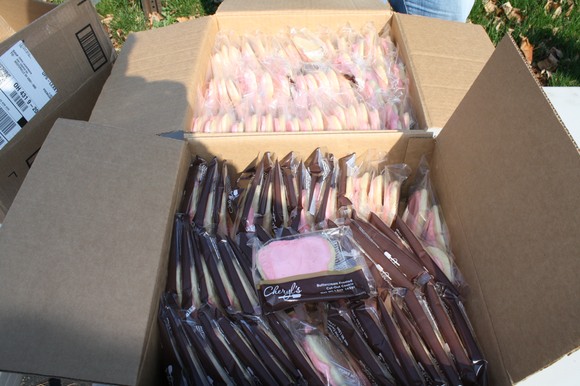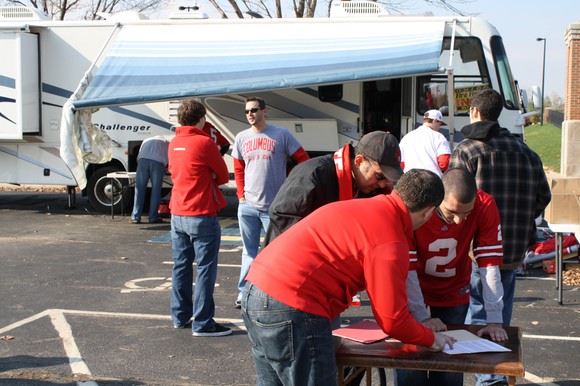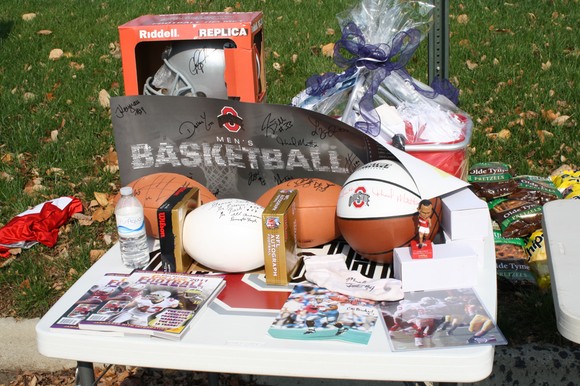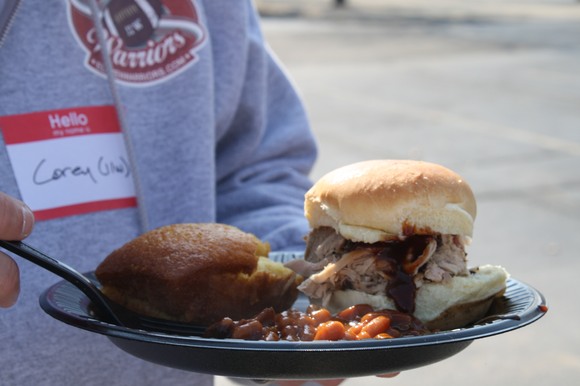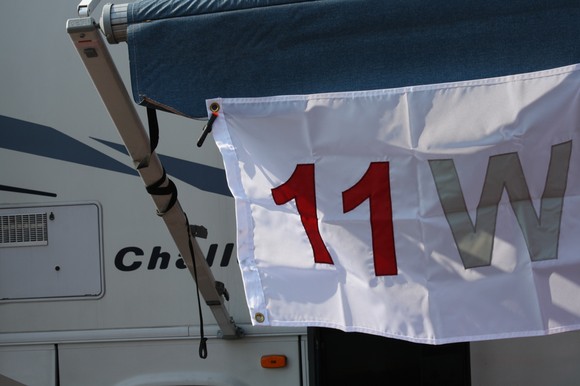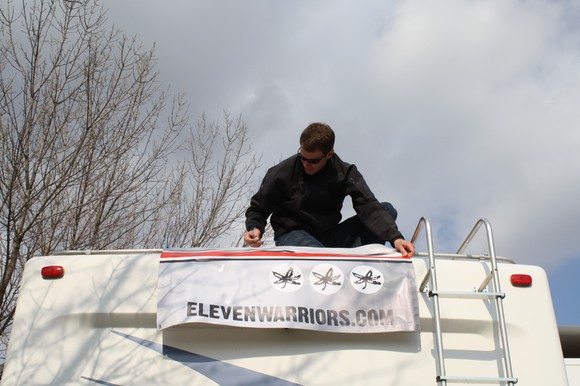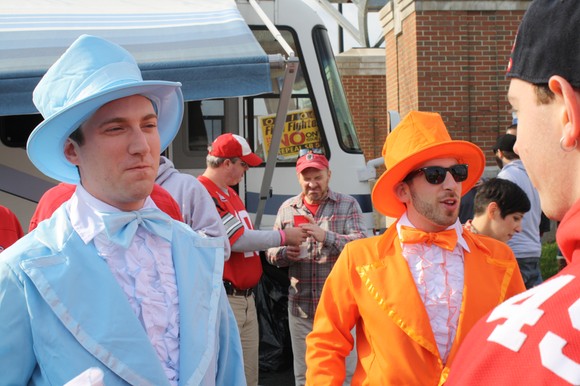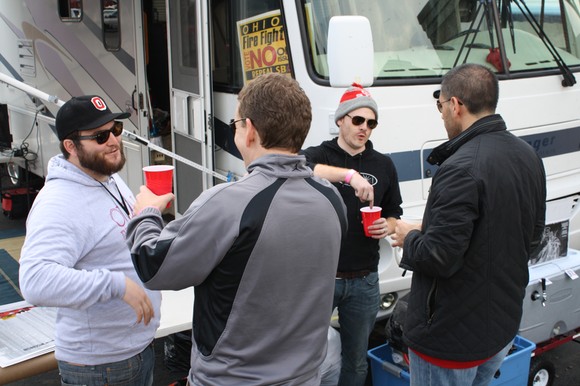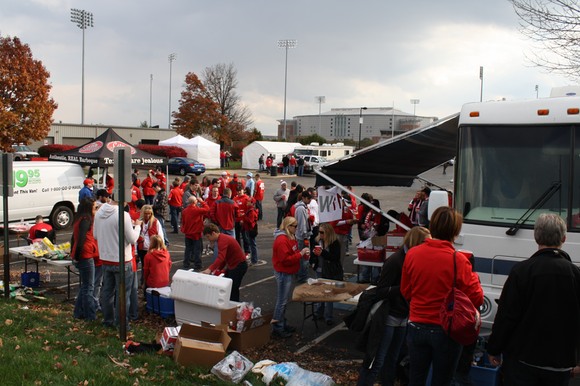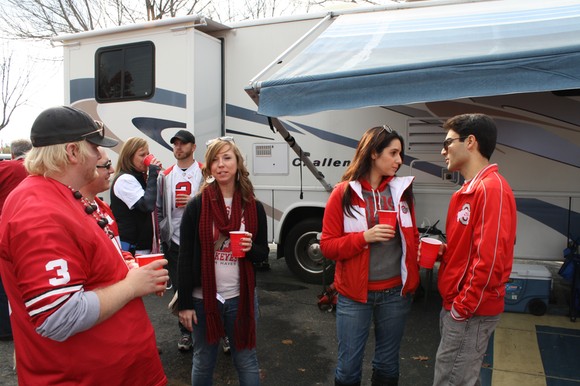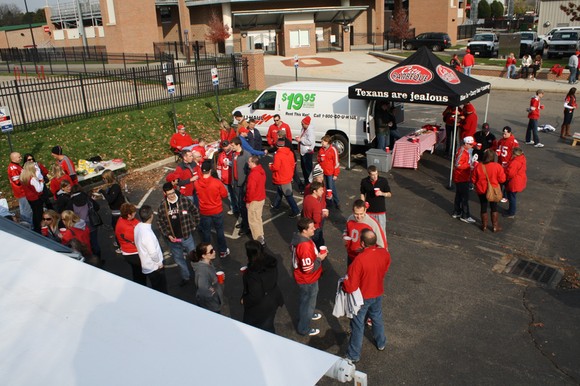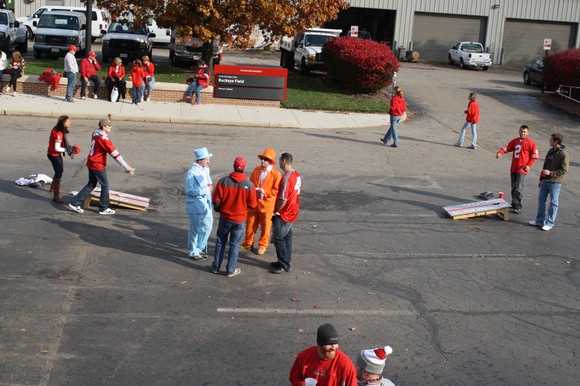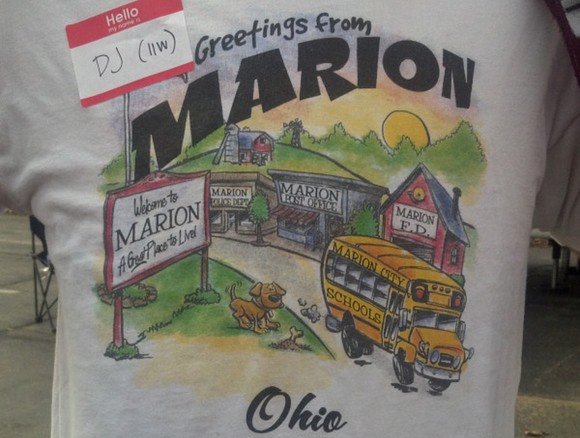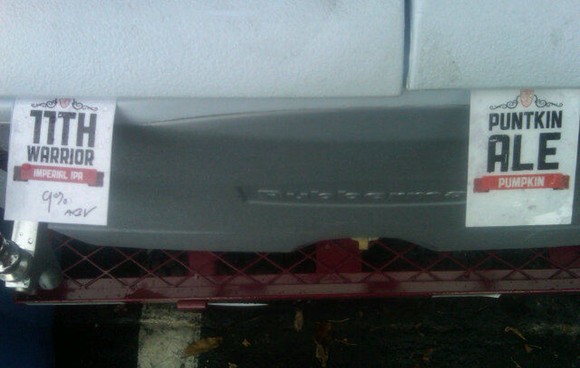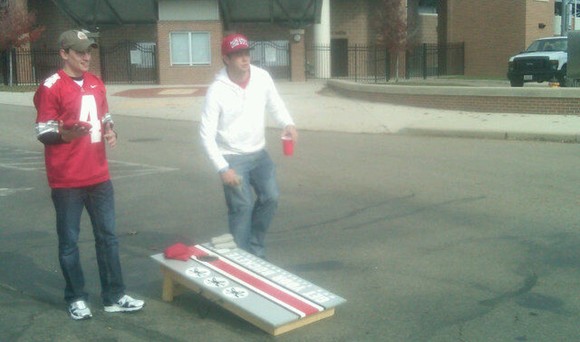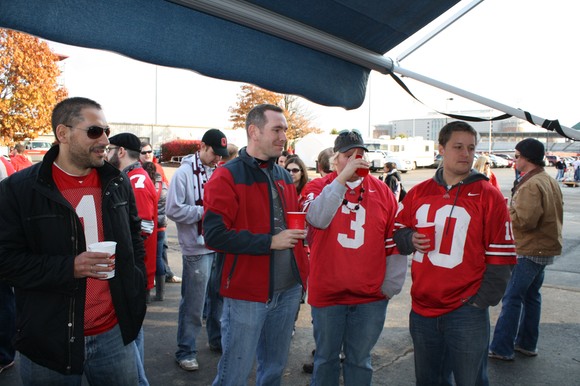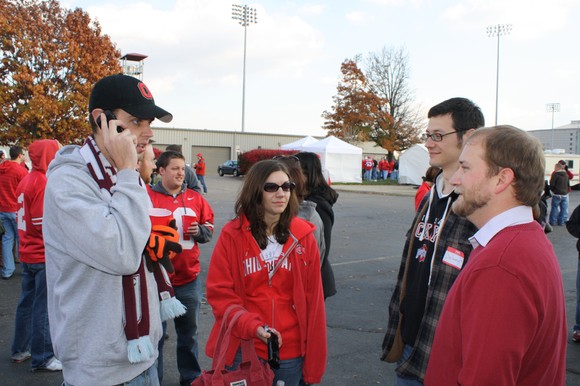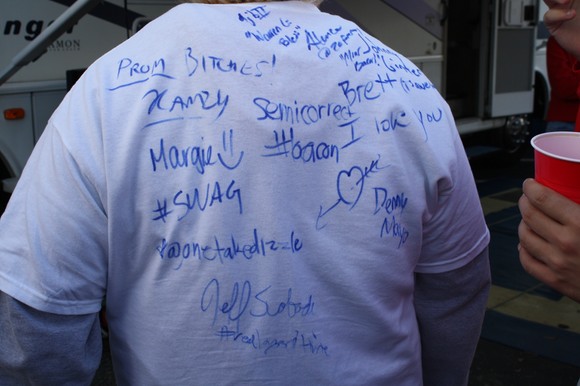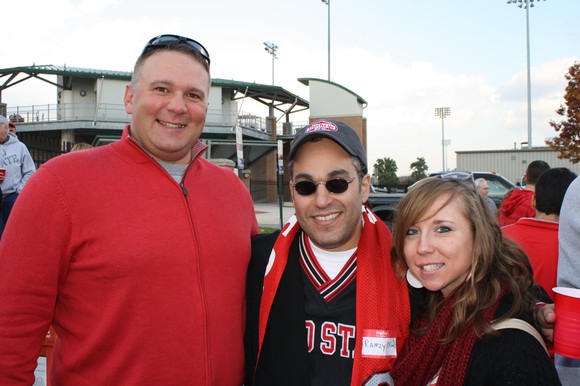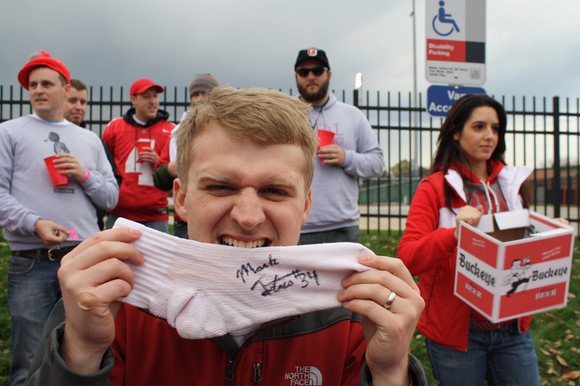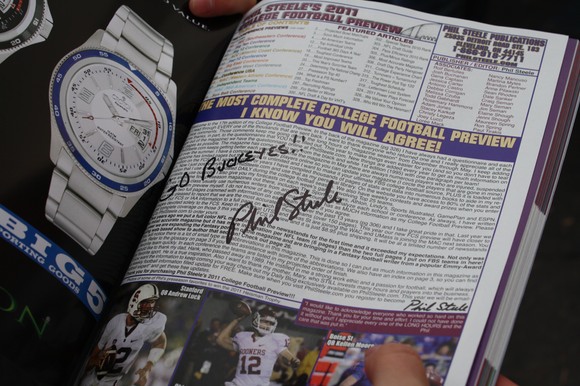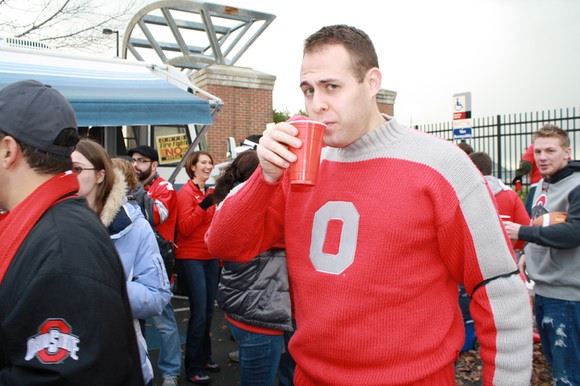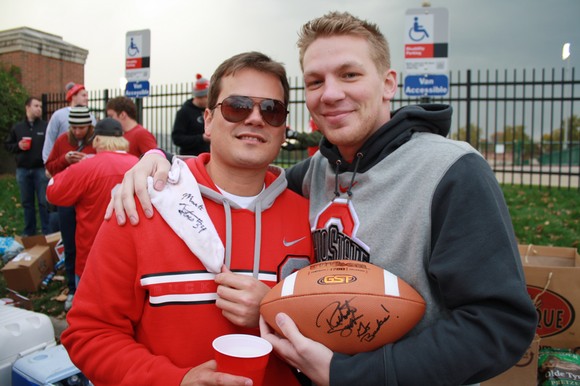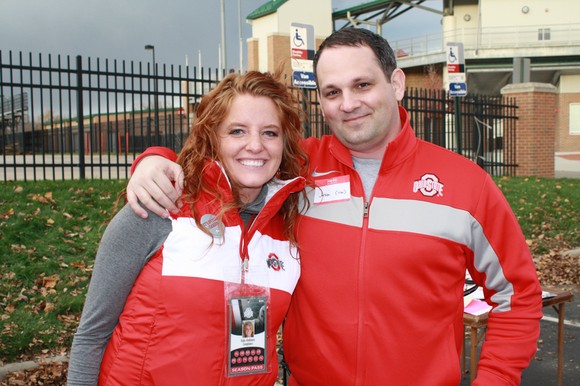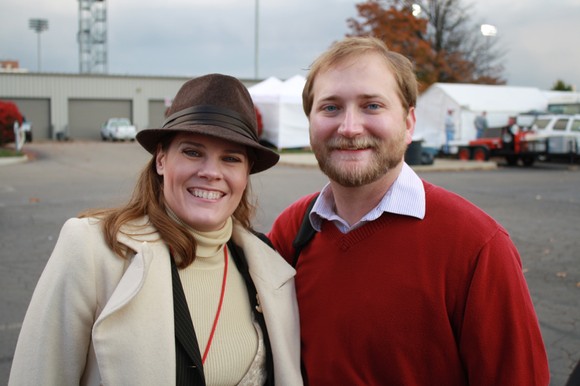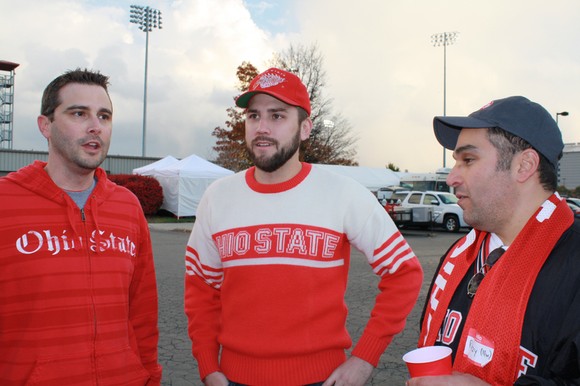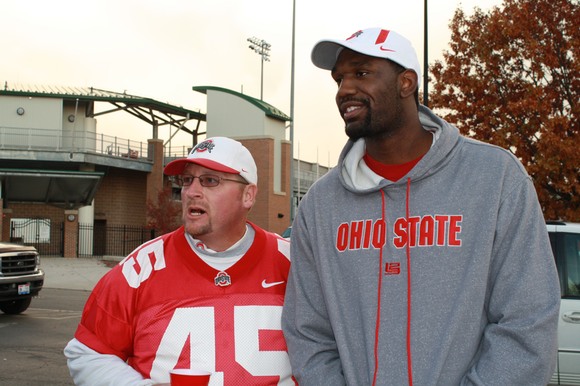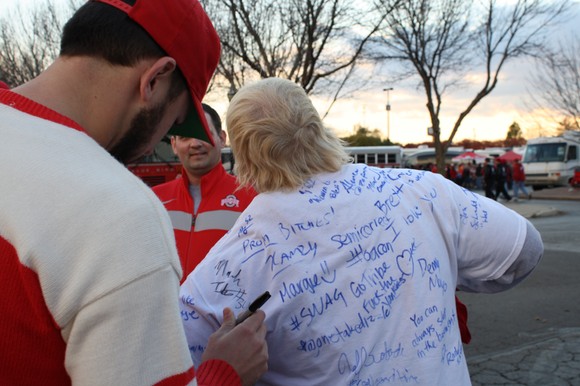 ---
Special thanks to Dave Farris for the stellar photos.
1 On second thought, having Team 11W show up an hour early to pound Patron at Drink Too, Brutus probably wasn't the best of ideas. #DRUNJ
2 Eat Too, Brutus is now 2-0 all-time against top 15-ranked opponents. W00t!