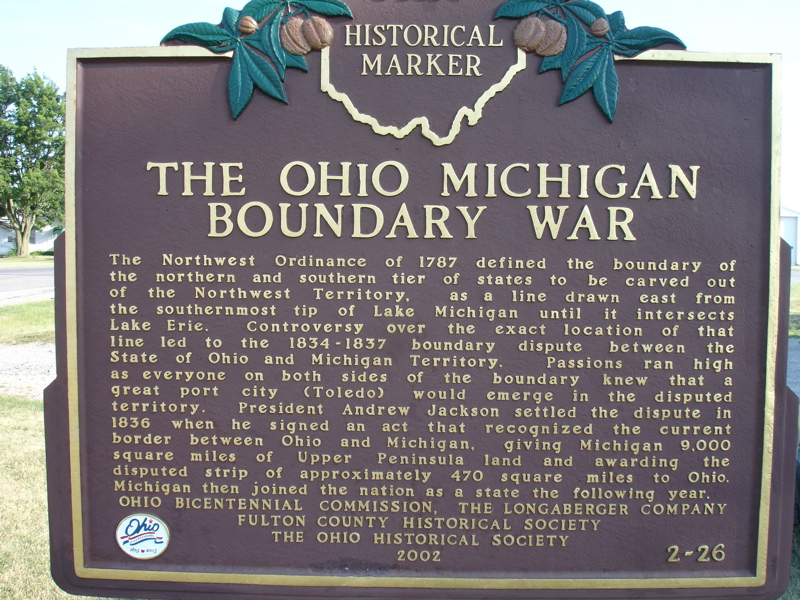 After Saturday's dismemberment of the Akron Zips, Luke Fickell took to the podium today, wild eyed from adrenaline still coursing through his veins and his black Affliction shirt still smattered with kangaroo blood. He then muttered "competition" and "things which don't show up on the stat sheet" a couple of times, bashed his skull into the podium, led the media in an ancient Seminole war chant, and promptly ended his conference by throwing down the podium and storming out of the Fawcett Center's "Alumni Lounge".
(PROTIP: I only made up a few things in that opening paragraph).
Of course, before we can get to the Abortion-Tattoo bowl, there is the small matter of Toledo standing between Ohio State and its date next week in Miami.
So what was on the hive-mind of the Columbus media this week? What insight did a head coach coming off his first win have to say? ALL THIS AND MORE AFTER THE JUMP.
... The first thing Fickell said he did after his first game was watch Ohio State's last kick-off. With the game already in the bag at 42-0 and temperatures above 100 on the field, Fickell wanted to see the effort and intensity his kick-coverage brought to the field. He was impressed.
... Jordan Hall, Travis Howard, and Corey Brown will be available this week. When asked if they were "in the clear" on this, or if there could still be repercussions, Fickell said they were "available". Later in the interview, when asked if the then suspended players would return to their positions on the depth chart, Fickell said "they have three practices to go this week."
… Fickell was impressed with both quarterbacks' play on Saturday, noting their "competitive nature" and "leadership ability."  The QB platoon will continue. Later in the interview, Fickell mentioned he was somewhat glad to see Braxton and the offense struggle with their first possession (a three and out). He said he wanted to see how Braxton and his offense would react and commended them all for bouncing back like they did.
... Fickell also lauded Bradley Roby and Dominic Clark. He noted they were "poised" and "made the plays when they came their way."  They also "showed up and competed."
… Even though Toledo's coach, Tim Beckman, and Luke Fickell used to be co-workers at Ohio State, they don't get to keep in touch much these days, even though Beckman and his staff were in Columbus at Ohio State's camps this summer.  He noted a lot of college coaches are like their players these days, in that they text more than they talk on the phone. (And that's real talk, because is there anything more annoying than just sitting there talking on the phone?)
… Last week when Fickell was asked about what it was like to follow in the footsteps of Woody Hayes, Fickell said he "didn't let himself think about things like that." When asked what it was like to run onto the field for the first time as Ohio State's coach, Fickell parried the answer in the same fashion. (Even though we all know it was damn cool). Although he did note, when the defense was coming off at times during the Akron game, his instincts almost pulled him over to the defensive huddle, but now he has to deal with both sides of the ball.
… The Ohio State coordinators appear to have the full trust of their head coach. Fickell noted that he didn't call "any" plays against Akron, and noted while things on defense were done in a collaborative nature, defensive coordinator Jim Heacock didn't need him in his ear on every down.
…The level of play from freshmen didn't seem to surprise Fickell. He noted that they realized going into this season that they were going to need contributions from some under-classmen. He said that while you always wonder how they'll do in front of 106,000 people, the freshmen were going against some pretty good talent in camp.
… Would there we enough touches for all the talent in the Buckeyes' backfield? "The more the merrier" was all Fickell had to say on that, welcoming all of his war-horses to step up and contribute. When asked if he had seen anything on Rod Smith's fumble, Fickell offered my favorite line of the day: "[The ball] fell on the ground and we didn't recover it."
… Fickell is "hoping" to get Jaamal Berry back this week. Fickell also didn't offer any update on the status of Philly Brown or Antonio Underwood, saying they'd know more after practice latter today.
… When asked what the team could improve on, Fickell noted: special teams with their kick coverages, especially since Toledo will have the explosive Eric Page returning kicks on Saturday. He also noted the turnover battle on both sides of the ball. He also alluded to the "smaller things"--which always seem to be a sticking point with Fickell. He also said that while they were proud of the performance of last Saturday, they were never satisfied and always looking to improve.
… Fickell didn't hear from Coach Tressel in regards to his first victory as a head coach.
... When asked about what Toledo was bringing to the table, Fickell said it was important for the players to know who they were playing this week. (Akron and Toledo, even though they share the same conference, are on different levels). He also noted that the Rockets were "a lot better up front than most teams in their league."
... Fickell didn't catch any of the Miami-Maryland game, but while grabbing a coffee last night, he heard about some "wild uniforms" on TV.
... Mentioned that while Joe Bauserman is the only player on the team with his own house (which Bauserman just built his own fence for, in what was the most Joe Bauserman thing ever) that it didn't' mean Bauserman wasn't "one of the guys" in the lockerroom.
… Played down the "confrontation" at half-field after the Akron game. He told his kids to turn the score-board off and keep playing. They did what they had to do prepare.
... Joe Bauserman, in the flesh, is even more majestic than you'd imagine.