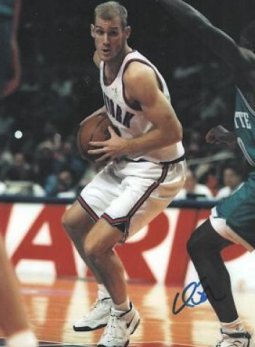 Rise and shine, hardened band of Buckeye brothers (new shirt!), and welcome to your hump day Skull Session. I'll be your refreshed host today after a week of sun, vodka, sports announced in Spanish, uncut, cavity inducing Coca Cola, and hypnotic relaxtion courtesy a friendly little stretch of Mexico known as Isla Mujeres.
As great a vacation as it was, I realized just how old and grumpy I'm getting after a week of turning away desperate vendors who clearly aren't experts at reading body language or facial expressions. I mean, I have to believe I was clearly giving off the vibe that I wasn't in the market for a sombrero shaped ash try, a turtle bobble-head or a turquoise laden belt.
At the very least, my eyes had to be conveying I'm of the mind that if you have to out and out beg someone to come into your store, you probably don't have anything worth buying. By the 7th day, the catcalls of "hey, honeymoooners, come look inside" hurt more than my sunburn. With all that pestering, I now know what it must feel like to be a blue chip recruit.
Anyhoo, showing undying devotion to the site, I'm battling peeling chunks of skin clouding my vision to bring you good tidings. Cue the percussion...
Forecast - 100% increase in floor burns. Lesmerises was the first to report last night that Chris Jent will return to Ohio State, taking the assistant coach gig that opened up with the unexpected resignation of Brandon Miller. The move became increasingly likely after another possible candidate, Todd Lickliter, took an assistant job with Miami.
While this is Jent's first stint on a college sideline, he made a name for himself in the NBA helping LeBron refine his shooting stroke as a member of the Cavs coaching staff since 2006, preceeded by stints in Philly and Orlando.
If you are old enough, you already remember Jent's trademark hellbent for leather intensity at the defensive end and though he was sometimes a tad out of control at the offensive end, he is a member of OSU's 1,000 point club. He averaged 12.6 ppg as a senior and helped the Buckeyes to back to back conference titles and three consecutive NCAA dance bids.
I have to believe his intensity, love of his alma mater and NBA coaching experience will pay huge dividends on the recruiting trail. I think this has all the makings of a fantastic hire and gives OSU an incredible staff that should continue to excel at bringing in top talent. Five stars should be drooling when it comes to the facilities, style of play and a family oriented, highly relatable coaching staff. Boals and Jent should be an awesome pairing, and with Matta, excellent guys to bring Paulus along.
Doin' lines. Rittenberg took a look at the offensive lines in the B1G and came away with a compilation of the top five centers, guards and tackles. 
Mike Brewster was the obvious #1 choice at the center spot and his mettle will be tested as he breaks in some fresh guards and potentially an even more green quarterback. Nothing less than a dominating performance will be a weekly requirement if the Rimington Trophy favorite and clear captain choice is to help his team reach double digts in wins.
Despite a five game suspension, Mike Adams holds down the #2 tackle spot in Rittenberg's rankings, slotted just behind Riley Reiff of Iowa. Coming off a 1st team All-B1G nod in 2010, Adams should be highly motivated as he looks to improve his draft stock in a half season of action. No question Adams came on strong last season but I can't pretend I don't have at least a tiny inkling of concern that he'll be able to improve his consistency based on a spotty track record that seems somewhat forgotten. Hopefully, he truly has turned the corner from a maturity standpoint and can help Brewster anchor the line down the stretch.
This team is not without leaders. John Simon and Mike Brewster were two of four players made available to the media yesterday afternoon and those two  continue to embody what being a Buckeye is all about.
Castel and Helwegen captured some great quotes from the anchors of their respective lines (in addtion to our video) as they talked about handling Tressel's resignation and attempting to follow Fickell's edict of looking only to the future. Here's Brewster's take:
The vibe is great. It couldn't be better, actually. If anything, we've just gotten tighter, we've gotten more pissed off and we're ready to go. Add that to a group of guys and we can do some damage. This is a great group of guys. We're not going to back down just because stuff happened in the past. If anything, we're working harder than ever.
Simon opined about the situation and even chimed in about being named in the SI drivel:
It was rough for all of us. I think he did what's best for the team and that's the kind of guy he is, but at the end of the day we have to move on and (Luke Fickell) is our guy.

(On SI) I understand that mistakes happen and it seems like that whole thing was a big misunderstanding. Just how my family has had to answer questions about it day in and day out has probably been the hardest part of it. Mistakes happen and you have to move on. I was more shocked than anything that could happen. I've never even been to that place … but I'm not allowed to talk about the investigation.
My mancrush on these two is strong like Sex Panther.
To interim or not to interim, that is the question. In case you missed it in the Buckshots yesterday, Coach Fickell was a guest on the Dan Patrick Show and he did not disappoint.
Amidst his comments about why he never hooked up to chat with Pryor, that he'd defeat all B1G coaches in the octagon and that he hasn't talked face to face with Tressel since he resigned, the most interesting nugget for me was Fickell's assertion that the school has removed the "interim" label attached to his title as head coach.
Semantics or not, I like the move by OSU and just hope the big wigs are keeping an open mind when it comes to his chances at retaining the job. It's hard not to think the updated title is more about trying to stop the bleeding on the recruiting front than anything else but I continue to be impressed with what Luke and his players have to say in rare media appearances.
Mixtape. Keady Court damaged by water? I figured they Thompson water-sealed that baby in honor of Handsome Gene's nonstop crying to refs over the years. (Man, I miss that guy)...Autopsy reveals sad passing of Aaron Douglass caused by drugs...Could RichRod ultimately kiss and makeup with WVU? Even in that bass-ackwards state, I can't see it...Lost Letterman has your top 10 head coaching candidates that aren't currently head coaches..."Honest Instructions for 5 Classic Sports Toys"...Took this with my disposable camera...If record execs got their hands on the Beatles today.