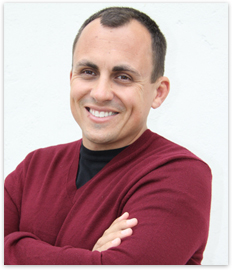 "Did I ever tell you about the time George Dohrmann personally promised me he would never go after Ohio State football?"
Normally this tease wouldn't pique my or anyone else's interest (George who?) but these words were uttered to me on the afternoon of April 28, right around the same time Ohio State fans were learning or remembering who he was.
Dohrmann was the investigative journalist who won the Pulitzer Prize for his relentless inquisition in exposing systemic academic fraud within the University of Minnesota basketball program ten years ago.  He was rumored to be in Columbus at that very moment whacking Ohio State with his worthy investigative reporting stick.
The guy who had asked me the question was no random stranger.  Chevy was a lifelong friend of mine and this was a reunion of sorts; two old friends meeting up in New Orleans for the bachelor party of a mutual friend who would be getting married over Memorial Day weekend.  Two old friends whose mutual love of Ohio State football spanned multiple decades and venues.
Whenever Chevy and I have gotten together to attend Ohio State football games - outside of Columbus, anyway - bad things typically happen. 
In August of 1999 we were at the New Jersey Meadowlands watching the Buckeyes flail around like a mid-level MAC team against the Miami Hurricanes, appearing to look mortal to start a season for the first time in six years. 
The following year in West Lafayette we knew that Michael Doss had completely blown his cover-two assignment before Drew Brees had even released the ball for the game-winning touchdown.
In September of 2001 we were there in Pasadena to witness what is still the worst performance by any Ohio State team in my lifetime.  Apologies to the 2006 team in Glendale, but this team was actually trying to win.
In January of 2008 Chevy and I straddled the 50-yard line at the Louisiana Superdome - just a few blocks from where we were sitting at that moment - to have the best view in the house of LSU's 31-0 run that erased a promising start and put the BCS title out of reach for the second year in a row.
He had introduced me to Lafitte's Blacksmith Shop on one of our several trips to New Orleans several years earlier.  It was built early in the 1700s, and true to its name, was a blacksmith shop until its owners made it a bar shortly before the Revolutionary War. 
It's not uncommon to find city councilmen, prosecutors, movers and shakers using Lafitte's as their de facto off-site conference room.  It's a bar disguised as a blacksmith shop.  They serve all of the spirits of the south, from Abita to Purple Drank. 
The weathered walls of Lafitte's have absorbed the full gamut of conversation topics throughout its lengthy history, from a fledgling America in its infancy to the post-apocalyptic world after Hurricane Katrina.  If we weren't about to give those walls their first-ever conversation about George Dohrmann, then we were probably no worse than second or third.
"The George Dohrmann?" I laughed.  "Wow, that's random."
"I never told you about this?  We did shots and he promised me he would never go after Tressel or Ohio State football, ever."
"If you did, I forgot about it." I replied.  "I can't honestly say that I ever gave a shit about George Dohrmann prior to last week when I heard he was in Ohio turning over every rock between Columbus and Youngstown trying to find enough details to support the bombshell story he's there to write."
"I think it was 2004," said Chevy.  "Maybe it was earlier than that - all of those years kind of run together.  I was in San Francisco at a bar - "
I cut him off abruptly.  "Hold on a second.  A story about shots is going to require shots."
Two shots of Patron quickly arrived, along with two Abita Ambers.  None of Lafitte's famous Purple Drank, however.  That's just headache juice.  This bachelor party was already going to test our resilience as it was.
"It was one of those pretentious places you go to be seen and feel edgy," Chevy continued, "and it was totally packed." 
Immediately I knew the story was going to have a negative bent to it.  Chevy is more of a Lafitte's type of guy.  He goes to the Varsity Club on non-game days.  He's not big on venues where the local, self-appointed intelligencia go to drink $20 martinis. 
"I was at the bar with a couple of friends I was visiting while in town, having a great conversation with their friend Greg Dohrmann."
"Greg?" I asked.
"George's brother," said Chevy.  "Awesome guy.  Firm handshake, looks you in the eye when you're talking to him, humble, funny.  We had a mutual friend there and within about five minutes of being introduced we were chatting it up.  He mentioned that his brother George was on his way and would be there shortly."
"And you didn't know who he was." I said, flatly.
"Oh, Greg briefed me," said Chevy.  "It hadn't been that long since he had won the Pulitzer for the Minnesota stories, so I knew before he arrived that he was the journalist who had basically blown up Gopher basketball.  I decided I wouldn't bring up his job when he arrived."
"How conscientious of you," I said.
"I just wanted to avoid bringing up a topic that I'm sure people had rehashed and forced him to talk about over and over," said Chevy.  "It would be like asking Mike Tyson how Evander Holyfield's ear tasted or some obviously lame, low-hanging fruit like that.  I didn't plan on bringing up sports at all, and you know how hard that is for me."
"Right," I said, "but he wasn't going to have any idea who you were, or how difficult that would be."
"Right."
We picked up our two little plastic cups of Patron, tapped them together, and consumed the contents while only squinting momentarily.
"So I was having this great conversation with Greg when George showed up.  He has sort of a slight, nerdish look, quick speaker, high-pitched nasal voice.  Right away I could tell that while they were related, they were nothing at all alike."
Well, whatever.  Siblings are like that.  "You look like and are nothing like your brother either," I said.
"Well, Greg was everything George wasn't," said Chevy.  "George had a classic dead fish handshake when we were introduced and he never once looked me in the eye.  He was constantly scanning the bar.  Greg was engaging, direct, interested."
I had been in sales for too many years to not be completely jaded by weak handshakes.  "Ugh," I said.  "Never understood how any guy could get past teenage years still shaking hands like the Queen of England."
Chevy nodded.  "When I or anyone else with us spoke to Greg, he was attentive, like you were the most important person there.  George always seemed to be looking for someone else who was more important."
"So he's socially awkward," I said.  "Maybe he was supposed to meet someone and he was looking for them."
Chevy wrinkled his forehead.  "He was supposed to meet someone.  Greg!"
"Ah.  So if he was awkward and aloof, how did you end up doing shots with him and getting him to make that promise he's breaking right now?"
Chevy started laughing.  "I was standing there thinking about how to sort of slide away from him without being too abrupt.  Then it happened."
"What happened?" I asked.
"He just started talking about a story he was currently writing: So this new story I'm writing for SPORTS ILLUSTRATED is about blah blah blah...it should be pretty interesting. And it's weird because he's going into all of this detail about whatever he was writing while looking over my shoulder or at his shoes."
"What was the story about?
"I don't even remember," said Chevy, "but he spoke really quickly and without any periods to his sentences.  And then it happened."
"WHAT?"
"He's talking about this story he's writing and the access he's getting to write it and he says, I guess I get that sort of leeway to do my research as a Pulitzer Prize winner."
Chevy stared at me without saying anything.  There was deliberate silence.
"And that's when he stopped talking for the first time," he continued, "like to allow me to absorb what he had just said and so that I could comment on his award.  That's also when he finally made eye-contact for the first time."
"Wow," I said.  "George is in awe of George.  Did you give him the satisfaction he was looking for?"
"I told him Greg had mentioned his Pulitzer earlier," said Chevy, "but the whole 'don't mention work or sports' thing was now totally out the window."
"So you had clearance to indulge," I said.
"I now had free reign to ask him some questions," said Chevy.  "I asked him about what some of the other stories he was chasing were, and he answered but I can't remember what he said because he didn't say 'Ohio State' and that's all I was really waiting to hear."
"Did you tell him you were an Ohio State fan?"
"Not yet," said Chevy.  "I then asked him what he thought of Ohio State football and Jim Tressel and he said he had 'no issues with Ohio State and everything he had heard was that Tressel was a good man who ran a good program."
That's pretty obnoxious.  "Wow, how humbling to have George Dohrmann's blessing," I said.  "And this was after Maurice Clarett, no less."
At that point, despite the manufactured firestorm caused mostly by ESPN's multi-year Clarett obsession and the "ghosts of Youngstown" being dug out of their graves to be re-reported and rehashed, an informed investigative reporter like Dohrmann was nonetheless still under the impression Ohio State was well-run by Tressel.
"That's when I wanted to give his ego the satisfaction it craved," said Chevy.  "I offered that if he promised to never go after Ohio State or Tressel, I'd buy him a shot and a beer."
"That sounds suspicious," I said.  "Like you were trying to steer him away from going after Ohio State, like there was a reason for him to."
"It sounds suspicious now," said Chevy.  "It didn't then."
Tressel has had an alleged 'Teflon' coating going back to his days at Youngstown State. Some thought it was part of a larger conspiracy while others chalked up the sketchiness that occured in Youngstown to it being...Youngstown.
"So George quickly agreed to my terms, and we shook hands on it.  He wasn't going to ever go after Ohio State or Tressel, and I went to the bar, bought the beers and shots, and that was literally the end of our conversation.  He left soon after that to meet up with other people.  I stayed and hung out with Greg and our other friends."
And all of those years after that bar room promise in San Francisco, Dohrmann was in Columbus - not breaking a story - but attempting to capitalize on one.  This wasn't Minnesota basketball either.  It was Ohio State football. 
But there was nothing left to expose this time.  Dohrmann earned his Pulitzer by tirelessly breaking story after story for the St. Paul Pioneer Press, uncovering significant, systemic and deliberate violations over the course of several years. 
He had an office manager and team tutor on the record admitting to writing over 400 papers for athletes.  He had a paper trail.  He had evidence, and Minnesota's internal investigation confirmed his findings.  In stark contrast, Buckeye football had been under a microscope for months already, having self-reported the entire affair.
In late April, everyone already knew that Tressel had lied by omission regarding the infamous tattoo parlor dealings.  The Dispatch's ham-fisted attempt at investigative fame with its hysterically sloppy Cargate reporting was still a week away from breaking and a clear sign that the media was far more interested in manufacturing new scandals that stemmed from Tressel's deliberate cover-up rather than the cover-up itself.
There was blood in the water.  The narrative of Tatgate simply being the tip of the iceberg was now the story, and every veteran journalist and amateur blogger was pelting the university with Public Records Requests so that they could be the first ones to describe the rest of the iceberg.  Except Dohrmann.  He decided to go to Ohio and find people to talk to. 
"He's in Columbus right now," I said to Chevy.  "What would you say if you ran into him again?"
Chevy didn't hesitate.  "I'd tell him that he's a damn liar and that he owes me a shot and a beer."
---
A month later we were in Michigan for the wedding, and word was that the Dohrmann story was on the verge of being published in Sports Illustrated.  I saw Chevy at the hotel bar immediately upon arriving.
"Have you heard anything about the Dohrmann story?" He asked.
"I've heard it reveals a ton of new information," I replied.
Our worst nightmare.  "Shit," he said, poignantly.
"And I've also heard that it's a pure character assassination piece without paper trails or evidence."
Chevy frowned at me.  "So which is it?"
"I don't know.  The former sounds more like Dohrmann, unfortunately.  The latter is more Sports by Brooks-ish."
"Yeah, you're probably right.  Shit."
The wedding was a blast, and our Michigan buddy married his Ohio bride.  The following Monday morning Tressel abruptly resigned.  The article had not yet published, but the timing of Tressel's "decision" was ominous.
Sports Illustrated quickly got a version of Dohrmann's story pushed out online, carrying the title, "SI investigation reveals eight-year pattern of violations under Tressel."  The story itself, amazingly, did not match its title.
The violations "uncovered" by Dohrmann and his writing partner David Epstein were hardly new to anybody.  Troy Smith taking money from a booster.  Youngstown State stories that had been reported for years.  The "Ohio State as an SEC school" narrative.  Stories that people with televisions in 2005 already knew.
It was an investigation that could have been done entirely with Google.  Everyone who read it, including me, was anticipating a bombshell revelation that never came, in part because of how Dohrmann himself promoted his piece.  It seemed as though the title of the "expose" was written before the work on the article was.
And then there was "Ellis," the anonymous felon/source who had plenty to tell but very little in the way of actual evidence.  Photos of players already known to have tattoos...getting tattoos.   Players selling their belongings for weed without the belongings or proof to support the claims.
Beyond Ellis, who fingered several other players as engaging in TatGate-like violations (most of whom have already accumulated the articles they're accused of having sold and are expecting to be cleared by the NCAA) there was the story of Tressel fixing a raffle at a football camp 30 years ago to favor a coveted player.  That encompasses all the meat of the story.
The rest of the story was prose to fill in the spaces with the story of the coaching fraud who did anything, no matter how dirty, to win.  This was the part of the story that Dohrmann obviously constructed before he arrived in Columbus, and it's what makes his "meat" look so rancid.
Each of his successive stories about the Minnesota basketball scandal uncovered new facts and evidence about what was being done to keep athletes eligible.  Minnesota self-investigated based on Dorhmann's reporting and found itself guilty, guilty, guilty. 
The NCAA gave the Gophers four years of probation but no dreaded Lack of Institutional Control (LOIC), because of its self-policing.  Dorhmann's story on Ohio State was a rehash of known and closed transgressions under Tressel, plus one anonymous source dishing dirt along with the raffle story.
Ohio State looks to be in much better shape than Minnesota based on the NCAA's letter to the school, yet Dohrmann believes that Ohio State, unlike Minnesota, is going to be slapped with LOIC by the NCAA.
Minnesota made Dohrmann "famous."  He helped bring down the men's basketball program and essentially fired Clem Haskins himself.  Now he believes that he brought down Tressel too. 
Tressel had said openly and public for years that he wouldn't leave Ohio State on perfect terms.  He knew his fate was predetermined, and his actions last April guaranteed it.  Dohrmann's story had absolutely nothing to do with it.  The timing of Tressel's decision is curious, but upon reading the story it's an impossible conclusion.
For Dohrmann, pursuing this story probably wasn't about an agenda against Ohio State or Tressel.  It was about George Dohrmann.  Winning a Pulitzer Prize made him somewhat of an elephant hunter.  Everything from the decision to write the story to the story itself is about Dohrmann's narcissism.  Just ask him.
The NCAA's burden of proof is significantly higher than Dohrmann's was for this story.  The NCAA needs facts to create a Notice of Allegations.  They need evidence.  Dohrmann's burden of proof was simply to avoid getting Sports Illustrated sued.
Ohio libel law doesn't require Dohrmann to reveal his sources or demonstrate actual, tangible evidence of what he has written.  He simply needs to have a source who can maintain anonymity indefinitely who acted as a source of the information.  The NCAA needs a little more than that to act.
I'm not so naive to think the Tat Five were the only Ohio State players to do what they did, in some secret vacuum.  They are, however, the only ones who got caught, and they were pinched because of what happened to Eddie Rife with the FBI and how Columbus lawyer Christopher Cicero chose to "handle" the news with Tressel.
But evidence is required for the NCAA to be punitive.  I'm sure Dohrmann has a portable hard drive filled with over a terabyte of kiddie porn.  But I can't prove it.  I could say that Chevy told me Dorhmann blurted this out at the bar in San Francisco, but he didn't. 
But I could say it.  I could say he said anything.  That's not enough to send him to jail, but it would be no fun for him either. 
While he's probably not driven by an anti-Ohio State bias, you won't see Dohrmann digging into Declan Sullivan's death by negligence at a Notre Dame football practice anytime soon.  Scorned fans usually interpret work like Dohrmann's incorrectly.  He doesn't hate Ohio State.  He just doesn't love Ohio State. 
That's why Notre Dame, his alma mater, is probably safe from Dohrmann's investigative prowess unless he comes down with an extremely acute case of Herbstreit Syndrome.
Based on one story and his history of obnoxiousness all over his Twitter feed, Dohrmann is a bit of a - how shall we say this delicately - an arrogant dweeb in constant need of validation.  That doesn't mean he isn't a talented writer. 
Winning a Pulitzer doesn't happen by accident.  Dohrmann is a consistently strong sportswriter.  Play Their Hearts Out is an excellent book.  You don't have to be cool or humble to be a great writer, but personality and ego both go a long way into understanding intentions.
Dohrmann's inclusion of a 30-year old raffle story for the sole purpose of perpetuating his predetermined narrative is the only hard evidence that you need to understand that he went to Columbus with his story already written.  Strip away the rehashed news and this was the new story.  That's the bombshell?
His ambition got in the way of the story.  It was a still hit with everyone who loves bad news for Ohio State, while it fell absolutely flat with people who had followed the scandal from the outset and actually read stories themselves rather than relying others to digest information on their behalf.
The story was well-written, but the investigation behind it was clearly fruitless.  For anyone who had only started following Tressel that month, it might have seemed like the motherload.  But it wasn't.  It was rehashed, old and overly-reported news peppered with prose to tie it all together nicely. 
Dohrmann's raffle story is unverifiable and impossible to refute with evidence.  Just like that imaginary terabyte of kiddie porn in his computer bag right now.
---
I ran into Chevy in Columbus last Saturday night at a bar.  We hadn't seen each other since the wedding in Michigan, so it was our first time together since Tressel resigned.
"Did you hear that Dohrmann is coming back to Columbus to do another story?" I asked him.
"Is that really true?  I heard that too.  Something about looking into point-shaving under Tressel."
Ah, yes, point-shaving.  Allegedly Dohrmann picked up some chatter about point-shaving at Ohio State, which can only cause even casual Buckeye fans to laugh, since Tresselball is inherently the active and deliberate practice of point-shaving.  It's running two plays to set up a punt.  It's field goals.  It's field position.  It's Dave.  And Dave.  And more Dave.
It's blowing three-touchdown leads in the second halves of the [Michigan, Kansas State, Arkansas, etc] games by running out the clock with prevent offense and prevent defense. 
It's beating the Fighting Irish in the 2006 Fiesta Bowl by only 14 points instead of 40.  Point shaving is Tresselball.  I - and a thousand other bloggers - have written about Tressel shaving points for years.  Ohio State is absolutely guilty of point-shaving. 
Yet despite all of his crimes against the end zone, Tressel is still incredulously the one of the best coaches in college football history when it comes to covering the spread. 
Writing this story with a nefarious gambling angle with a student dying in South Bend filming a football practice and smoke everywhere from Eugene to Austin would scream of writer's hubris and obsession.  At some point, even the most egotistical investigative reporter needs to let his great white whale go.
"What do you think of a point-shaving story about Ohio State football?" I asked Chevy.
"I think a point-shaving story would be damaging," he said.  "The rumors could be damaging.  The same way a bullshit story about Thad Gibson getting a free Chrysler was damaging.  The same way that a drugged-out former deadbeat roommate of Terrelle Pryor's who saying he made 40 grand signing stuff is damaging."
Well said, Chevy.  "Hey," I asked, "can I write a column about your Dohrmann bar story from San Francisco?"
"Sure," said Chevy, curiously.  "Really?  You think anyone is going to care about an eight-year old story where he gets 'caught' breaking a bar room promise?"
"No, but that's the point," I said.  "That story is 22 years younger than his 30-year old raffle story and it should be told.  But only if you're cool with it - you can be anonymous."
Chevy laughed.  "Sure, man.  You can even use my real name.  I don't care."
The conversation turned to other topics.  Almost an hour later, Chevy changed his mind.
"You know what?" he asked.  "Make me anonymous.  Don't use my real name.  Call me 'Fletch' or something instead."
That wouldn't be a problem.  "Sure thing," I said.  "Mind if I ask why?"
"Yeah," he said. "I don't really care either way, but being anonymous just feels more appropriate for a story about this guy and what he wrote about Tressel and Ohio State football after telling me he had heard only good things about both of them."
Okay, Chevy.  Have it your way.