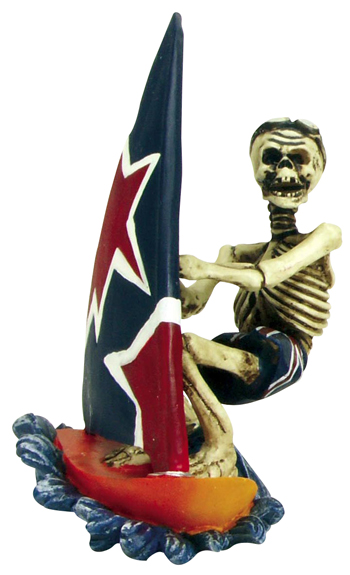 Happy Tuesday everyone, and welcome to your morning Skull Session. Hopefully you've all recovered from a wild and hedonistic Valentine's Day. I know mine was certainly an eventful one, windsurfing through the Okefenokee swamp with my lady friend, supermodel Natalishinka Olgava, laughing at the snapping alligators as we sipped a vintage 1907 Heidsieck champagne from our beer hats. Giddily, we finally settled down on a sand bar occupied by two large and amorous nutria. As the rodents began to copulate, Natalishinka looked into my eyes.
"Johnny... you know I love you."
"As I, you, my pet. Soon we shall be together in the Caymans, away from the cloak and dagger intrigue of being an undercover supermodel spy and a college sports blogger in a crazy, unpredictable world."
"But my love! Oh, such shame I must tell you! It was I! I was the one who spit on Jared Sullinger after the Wisconsin game. They offered me booze!"
Hurt and betrayed, I angrily stood up and heard no more as I left Natalishinka and windsurfed away from that sandbar. Away from the inevitable pain that comes as the price foolish and headstrong bloggers must pay for getting involved with sultry Russian supermodels/spies/easily swayed alcoholics. Maybe one day I'll learn.
Maybe one day.
That Was Quick Well, pretty much the entire universe got its wish to not have to rank the Buckeyes as the number 1 basketball team when Ohio State fell in Madison last weekend, ending their bid for an undefeated season. The chosen replacement, Kansas, decided to reward voters by promptly crapping the bed against an unranked Kansas State team that had gone 5-6 in Big 12 conference play. It's been said by many people for a while now that one regular season loss in the grand scheme of things is not that big of a deal, but I do think it should be pointed out that losing to the 14th ranked team by 4 is a tad bit different than getting blown out by an unranked team by 16. The #1 overall seed is definitely still there for the taking, and if OSU can finish out strong I think they have a terrific case for it.
Speaking Of Which... The new Bracketology put out by ESPN still has the Bucks as a 1 seed (no surprise there), but also has them matching up against a potential Xavier opponent in the second round. Xavier, of course, is Thad Matta's old stomping grounds, and the intrigue of that matchup would no doubt rival the buildup of the last matchup between the two teams, when this happened:
Hopefully the outcome of the next game would be similar, but with far fewer things for Gus to get excited about.
Pack It Up, Season's Over The worst thing in the world that could ever possibly happen has happened. For the first time all season, a player not on the Ohio State men's basketball team has been named as Big Ten Freshman of the Week. A highly sarcastic congratulations to Tim Hardaway Junior of the Michigan Wolverines, who probably got his dad to threaten to beat up the committee members so he could win the award and finally have something to put on his trophy shelf. Jared Sullinger was reportedly very disappointed, but Coach Matta promised him a trip to Dairy Queen and Sully perked right back up, bouncing in his seat on the ride there.
Breadth Of A Salesman Rivals.com recently put out their list of the best recruiters in the country, and our very own Luke Fickell makes the list due to his involvement with the higher profile defensive recruits that decided to come to OSU this year, such as Curtis Grant and Ryan Shazier. Fickell being a monster recruiter doesn't really come as a shock; his high energy approach is a bit different than what Tressel himself generally puts out there, but the proof is in the pudding, and Fickell is loved by his players. Unsurprisingly, the south is over represented on this list, along with Ed Orgeron at USC. Personally I don't understand how a guy that slimy gets any recruits period, but I guess some people who walk into a car dealership make up their minds not to leave without a car.
New OSU WR coach and recruiter extraordinaire Stan Drayton does not make this list (probably because he couldn't contribute much to this recruiting cycle for OSU), but expect to see his name on there in the future.