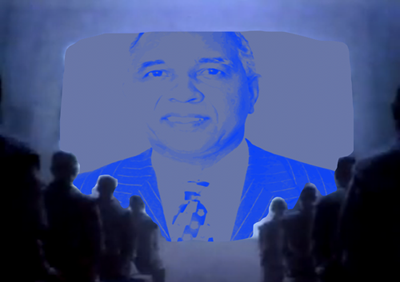 Greetings. I'll use my indoor voice as I know loud noises probably aren't your best friend right about now. Hope your world famous Bloody Mary's went over well as I know you only know one way to make 'em (STRONG!) I even heard from your other guests your 7-Layer Dip was all the rage and there's a rapidly growing Gmail appreciation thread/coy attempt to usurp the recipe going on. Good work on that.
How about the game itself? That was really something. Congrats to all the Buckeyes involved again for reaching the pinnacle of their profession and to those now both national champions *AND* Super Bowl champs? 'Tis a charmed life.
So what did we learn from Super Sunday (besides of course being reminded yet again in what a ridiculous incarnation of basketball Bucks this 2010/'11 side is)? Much. 
Nelly is quite the adept bowler. Chris Paul hosted his 4th annual Celebrity Bowling Classic to raise charity for something we can't quite be certain of. What we do know is that Lil Wayne and Nelly bowled for our amusement. Yep, that actually happened (and it was broadcast by a major sports network at that). Nelly also happens to be phenomenal at it. The air is somehow sweeter and the tapestry of life brighter just for knowing. Life's rich pageant indeed. Also: this guy was somehow involved (and evidently lives just 15 minutes north of me in an Austin suburb called Pflugerville, TX.) Event organizer, New Orleans Hornets point guard, and now back-to-back champion (defeated the tough Nelly and his PBA partner in the final) Chris Paul even openly pondered whether or not he'd pursue a career in the PBA after his NBA career culminated. Paul: "I can't say I haven't thought about it." You can't make this stuff up.
 Puppy Bowl torn apart by scandal; can the sport survive yet another black eye? Despite having the rules clearly explained to them before Sunday's 7th annual Puppy Bowl (the second highest rated program Super Bowl Sunday annually besides the event itself), the competition featured a cadre of roughly thirteen-to-seventeen week old dogs nipping at each other, sniffing things, and occasionally grabbing a plush football and playing keep away from other dogs in near embarassingly chaotic fashion. All this just a year removed from the travesty of the the puppy who was being reared on performance enhancing drugs (and was it really all that appropriate to have Michael Vick officiating the thing?).
In all seriousness, congratulations to C.B., shih tzu/beagle mix on taking home the 2011 Most Valuable Puppy. While it'd be easy to be cynical and criticize his accomplishments/recognition as being a David Eckstein scenario, the evi---AWWWWWWW.
 More like the Super Bowl of advertising? /amirite? There's always that guy (or gal) who comes to the party, complains about the game, asks inappropriately for detailed explanatiosn of how certain aspects of a game they've made no honest effort to learn work, but then makes everyone shut up during the ads. I'd be outraged if it was something important like a college football game, but you gotta admit, the Super Bowl does contain some fine ads.
There's always the fair share of humorous ads, the inappropriate ones, and of course the ones that make you ask yourself "they spent hundreds of thousands of dollars per second for this?". Deutsch LA's viral Star Wars-tinged Volkswagen ad was certainly cute in its own way. CareerBuilder evidently still loves them some chimps. The unexpected Mayan crossover salvaged an otherwise lame (albeit phenomenally expensive looking) ad and raised questions about how many entire lacrosse-like-game teams' athletes had to have their hearts removed forcefully to summons a car. It was also impressive to see that Elizabeth Hurley has inexplicably managed to not age in over a decade (and can still be as saucy as ever). I'll leave the crowning of the Big Game XLV's best to y'all in the comment section below.
Easy like Sunday Morning. How many of you bolted out of a mostly empty religious service of some garden variety after remembering you forgot Ohio State played Minnesota at 2? That's okay. We won't tell your deity (SPOILER ALERT: They already know). At least the Buckeyes rewarded your blasphemy by hanging a not-even-that-close 82-69 victory on Minnesota. While Sully's 2-for-8 from the stripe left many neutral observers feeling the Buckeyes were playing "sloppily" (which I guess in one sense of the word they were), this one never really felt in doubt in the second half and even with the margins relatively competitve in the early going, this Buckeyes group has that it factor where it feels like no contest is ever really truly slipping from their finger tips. We dished on the podcast about a month back that maybe this squad could run the gauntlet in regular season conference play. We're rapidly approaching the point where we may need to start thinking about perfection in an even broader perspective.
Steven Seagal taught him well. Gaullimaufry, but: OH MY GOSH THAT JUST HAPPENED.