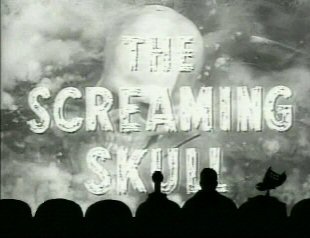 Happy Tuesday everyone, and welcome to your morning Skull Session. Usually I fill this space with whatever random crap that pops into my head the minute I begin writing this post, but since the Purdue game I've been wondering if anyone else noticed the incredible new touchdown celebration that Dan Herron and Brandon Saine have come up with. It goes like this:
Step 1: Run at each other, as if about to initiate a flying chest bump.
Step 2: Stop right before takeoff.
Step 3: Give the other player a gentlemanly handshake, accompanied with what I assume to be exclamations such as "GOOD SHOW OLD CHAP!" and "YES YES SPOT ON OLD MAN!" and "GOODNESS! WILL THE RAJ NEVER SUBDUE THOSE SEPOY REBELS? I DARESAY OUR TRADING INTERESTS ARE IN EXTREME JEOPARDY!"
Seriously, keep an eye out for it against Minnesota, because it is pretty terrific.
  The Bottomless Charty Deep David Bowie once wrote a song about changes, which I personally interpret as Ziggy's premonition of a future in which the OSU depth chart actually changes before a night game in late October in Minnesota. And woah, hey, it turns out it did! That Bowie is one prescient dude. Anyway, no changes on offense, but on defense we start to see what Tressel and co. are going with now that the secondary is being held together with duct tape:
Dominic Clarke (redshirt Freshman) is now backing up Chekwa instead of Pittsburgh Corey Brown, who got injured against Purdue
Aaron Gant is now the starter at Free Safety, with Jamie Wood backing him up
Orhian Johnson is starting at Strong Safety, and Zach Domicone is the 2nd string
Jermale Hines will be leading off at Star (since Christian Bryant is still out after foot surgery to treat a bacterial infection), and Nate Oliver will back him up
My thoughts on the lineup is that this is probably about the best lineup they could've come up with, given the circumstances. Orhian is probably the biggest liability here, but surrounding him with seniors is smart. Moving Hines to Star is a good idea, and he'll provide some heft against the run. Also, Gant has been waiting a looonnnggg time for this opportunity, and hopefully will make the most of it.
Two more random items of interest: Goebel is now backing up Larimore and Hankins is backing up Simon, instead of the other way around. Weird. Oh, and Ross Homan is listed as a starter but that is almost certainly BS; Sweat will likely start in his place, which is fine because he's pretty kickass in his own right.
  Mack Attack Both Florida and Texas are out of the Top 25 since the invention of bifocals, and Mack Brown is pretty upset about it:
"I do think there's some entitlement with this team. They sit around thinking it's just going to happen," Brown said.
Yikes. Well, at least the assistant coaches are doing their part to keep the ship upr...
"I'm the CEO who's responsible for it," Brown said. "(But) I expect Greg Davis to run the offense and get his coaches to get their players ready to play. I expect Will Muschamp to run the defense and get his players, get his coaches to get the guys ready to play ... I tell them all the time, 'Get it fixed.' That's their job."
Texas is 4-3, and for them or any other perennial powerhouse that is pretty bad, but for a head coach to call out both his players and coaches like this to the media tells me that it is going to get worse for that team before it gets better. It is hard to imagine a world where a ranked Baylor (!!!) team comes in to Austin and punks the Longhorns next weekend, but if it does happen, Mack Brown's usual skin tone of Pleasant Pink might jump straight up to Somebody's Gettin' Fired Blood Red.
  Every Tar Heel Just FREAKED OUT The NCAA and the NFL are activating their Wonder Twin powers of punishment to come up with appropriate penalties for college players that have contact or take money from agents. This includes a proposal where NFL rookies could be suspended for 6 to 8 games, making this a very very big deal. One of the sources in the article is quoted as saying that new rules could be in place as soon as "three or five months," meaning that seniors playing right now could be subject to them. I personally think this is a great idea; a suspension along those lines (especially if they became apparent before a rookie can sign with a team) would have huge financial implications for a player. And ultimately, they're the ones who decide to get involved with this kind of thing.
  SEC = Sequester Ebullience Conference The SEC is getting mad at Mississippi State for its fans using their trademark cowbells exactly when literally any fan would use them: when the other team has the football, duh. Fines have been handed out, ADs are mad, cows remain very confused. This is pretty hilarious to me because the SEC actually expects people to only ring them during non-football parts of the game, which is like going to the bathroom and then finding out you're only allowed to use the toilet paper to make a jaunty hat. Keep in mind that this is the same conference that fines schools for when fans rush onto the field after a big win, further cementing my hazy vision of an SEC fanbase populated entirely by frat guys in polos too drunk by the end of the game to move, girls in 3000 dollar cocktail dresses, and old people who sound and act like a combination of Foghorn Leghorn and Truman Capote.
  Oh Sweet, OSU Football Is Gonna Be On TV IN DA MOVIES If you were at the game you might've caught this, but if you watched it on tv like me you probably didn't pick up on the camera crew shooting in Ohio Stadium during timeouts. But, thanks to the always tremendous Jim Davidson over at The-Ozone, we've got some pictures from the pilot episode of "Necessary Roughness," a new USA show about a female sports therapist. I believe the Dispatch will be doing an article about it soon, so look out for that.
Edit: Welp, my bad on this, apparently the filming was actually for a movie called "Touchback," starring Jack Burton, aka Kurt Russell. Dispatch article here.
  Brian Rolle, Fat He fat.