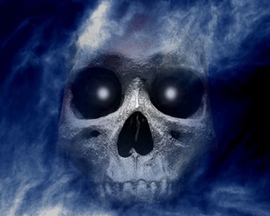 Quarterbacks. Quarterbacks everywhere. It seems that more and more teams are getting away with quarterbacks who lead (or nearly) lead the team in rushing week after week, as the Washington Post notes. Between record-setting outings from guys like Denard Robinson and Taylor Martinez, running quarterbacks are all the rage in college football these days. The timing of this article is a tad strange, as both Martinez and Robinson have been slowed lately by more competent defenses. That doesn't necessarily diminish just how effective mobile quarterbacks have been this season, a year in which 3 of the top 11 rushers nationally are quarterbacks. This weekend's opponent, Purdue, boasts yet another scrambling wunderkind:
Coach Danny Hope knew redshirt freshman Rob Henry wasn't ready to sling the ball around like former Boilermakers Drew Brees or Kyle Orton, but he knew his young quarterback was the fastest player on the team. Purdue used a bye week to tweak its spread offense and shift to a run-based approach featuring liberal use of the zone-read option play.

The results have been stunning. Henry rushed for 132 yards in an upset win at Northwestern, then ran for three touchdowns in a victory over Minnesota. Purdue is one of three unbeaten teams in conference play heading into Saturday's game at No. 11 Ohio State.
Okay, "wunderkind" might be a stretch, but the point stands: Henry has impressed as a runner in his first couple games directing the Boiler offense. Where he has not impressed is - stop me if you've heard this one before - as a passer, going 19/38 for a touchdown and two picks since Purdue's offensive overhaul. If this kid really is one-dimensional, Ohio State should have no problem stopping him Saturday. Now if we can just block Ryan Kerrigan for more than a second...
  This reads way too mch like an especially depressed (read: schadenfreude-laden) UFR. For the last recap of the Wisconsin game anyone outside of the Badger State wants to read, the Dispatch's Ken Gordon recounts the Tale of the Tape. Much of it is stuff we already know: the Wisconsin offensive line beasted it, manhandling the Ohio State defensive front in a way it hasn't been since USC '08 (Gordon says it was the worst he has ever seen, which might be a stretch), the kick coverage was eye-gougingly terrible, and Orhian Johnson is showing us why the coaches went with CJ Barnett at the start of the season. The biggest point of interest in this recap is this (after the break):
[The front four] got physically dominated, period. Dexter Larimore, Cameron Heyward and Nathan Williams rarely fought off blocks and made plays. John Simon fared a little better. I found it interesting that early on, Heyward moved inside for a few plays, clearly trying to beef up the middle. Later, OSU opened a series with Jonathan Hankins and Larimore on the field at once for maximum bulk, in place of Williams, the lightest lineman. That seemed to work, but then Williams came back in and the problems began again.
I noticed the personnel switch when it happened, but I didn't notice any immediate drop in Wisconsin's production, and since I haven't the stomach to re-watch the tape, I'm forced to conclude Gordon might be on to something here. I'll admit, I was slightly worried when the season began that the overall undersized nature of Ohio State's defensive line might come back to haunt them. At the time, I thought overall depth might be able to keep enough fresh legs on the field that running games like Wisconsin's (or Iowa's) wouldn't push them around too much. On average, this is the lightest defensive front Ohio State has had since 2007, a season which featured excruciatingly long offensive possessions by teams like Illinois and LSU, who consistently got themselves into 3rd-and-manageable, then plowed ahead for an all-too-easy first down with Juice Williams (shudder) and Jacob Hester. But it isn't just a lack of bulk that's killing the Buckeyes: 290-pound Cameron Heyward couldn't defeat a block to save his life at times against Wisconsin, so technique is also an issue, although one that is far more correctable than something like size.
So how does Ohio State remedy this weakness? In my estimation, there are two teams remaining on the schedule with offensive lines that could very well generate similar success: Iowa and Michigan. It should be noted that UM's struggles in the Big Ten are not as a result of its offensive line, which has allowed one sack and paved the way for 450 yards of offense, on average, against Michigan State and Iowa, two of the conference's better statistical defenses. Personnel changes - situational or otherwise - may not be necessary now, but if a team like Purdue, Penn State or Minnesota finds a way to move the ball on the ground against the Buckeyes, they may be warranted.
 Speaking of those terrible awful no good coverage units... The Cleveland Plain Dealer informs us that more changes to the kickoff coverage units are essentially inevitable. Remember those returns by the Hurricanes? Here's the breakdown of how the personnel has changed since then:
The Buckeyes are one of five teams in the country to allow two kick returns for touchdowns. On those two returns, five of the OSU coverage guys, along with kicker Drew Basil, were the same, and five were different. 

The five holdovers out there Saturday were senior safety Aaron Gant, redshirt freshman cornerback Dominic Clark, junior safety Nate Oliver, sophomore walk-on defensive back Nate Ebner and sophomore linebacker Jon Newsome. 

The players out there for the Wisconsin return who weren't out for the Miami return were senior running back Brandon Saine, sophomore running back Jordan Hall, freshman running back Carlos Hyde, junior walk-on linebacker Tony Jackson and redshirt freshman safety Jamie Wood.
Now look, I'm not going to pretend I know anything more about football than Jim Tressel and his staff. I don't. If I coached the talent JT does while JT coached Northwestern, he would beat me 777-0. That being said, I can't help but notice that the new guys flying down the field are three running backs, a walk-on linebacker, and Jamie Wood, who has yet to make a dent behind a clearly-struggling Orhian Johnson. People have been clamoring to get more starters out on the field for kickoff coverage, and while that idea may have some merit, being a starter didn't prevent Andrew Sweat from screwing up on special teams on numerous occasions. I don't know. I suppose that my pre-conceptions of depth at safety and linebacker - the former of which has been wrecked by injury - are starting to come apart, because if we were really that deep, you'd think the staff would be able to find someone who can make a tackle while doing all the other things coverage unit guys need to do.
 Hey, guys! Basketball news! Wait, where's everyone going? Come back! This was covered in Buckshots, but the first USA Today Poll was released yesterday and the combination of the second Thad Five and veterans like William Buford and David Lighty lifted Ohio State to 5th in the preseason poll. Basketball rankings are more or less pointless in the end (and thank God, too) but nevertheless, it serves as a good indication of where national expectations are for this team. What I'd like to know is, what are our expectations? I know opinion on Thad soured after Ohio State's second consecutive disappointing Tournament run (and I will maintain that The Villain was fouled by UT on that last shot until I'm laying on my deathbed), but what are your thoughts? There are some veteran line-ups in the Big Ten - Michigan State, Purdue come to mind immediately - that will almost assuredly give this team trouble, but outside of them, only Illinois and Wisconsin start this season ranked. Is 23-25 regular season wins a reasonable floor?