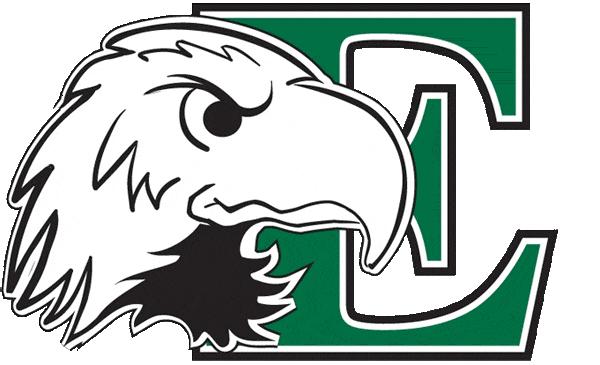 After a resounding win over Ohio University, in which the most exciting action came prior to the game in the form of a mascot brawl, the Ohio State Buckeyes turn their focus to the vaunted Eagles of Eastern Michigan. EMU brings a 15-game losing streak to Ohio Stadium, the longest for an OSU opponent since the Buckeyes squared off against Illinois in 1998. Keeping guys healthy should be the No. 1 priority for Ohio State this week. In their 43-7 victory over OU, the Buckeyes had several players get injured. They ranged from minor to severe. Jim Tressel talked about them Tuesday at his weekly luncheon with the media.
On the injury report:
We probably will lose Donnie Evege for a significant number of weeks. Travis Howard maybe for a week or so. Dorian Bell maybe a week, he and Travis would be the quickest back. We'll have Andrew Sweat back. Carlos Hyde is now pretty healthy and tonight we'll be able to see just where he might be able to help us out. Is there anyone else I'm missing that's been banged? Corey should be back. You know, Corey could have played last week, but we just thought it was at that danger moment where he was feeling pretty good and he had practiced, we call it the thud, it's not full, it's not getting all the torque, and we just thought it would be smart and Scott Sika does a good job so we felt he would be ready to go, so, yeah, Corey should be ready to go.
Mostly good news other than the Evege injury. With the upcoming schedule (EASY), there is no harm in having guys sit for a week or two. With Wisconsin coming up and the Big Ten schedule in general, it is extremely important to have everyone at or near 100 percent. Evege has been invisible the first three games (like all the other kick coverage players), but he was a special teams ace last season, racking up 14 tackles and winning special teams player of the week honors for his performance against New Mexico State. As bad as the Buckeyes have been at covering kicks, the last thing you want/need is an injury to someone with prior success in that area. Not to mention, Evege is a great guy and popular teammate.
Tressel on the depleted secondary: 
I'm trying to think, corner-wise, Dominic Clarke has been a guy that's been fighting to get that done. Corey Brown got probably 20 snaps, so those would probably be the two from that standpoint, corner standpoint. Orhian Johnson has to keep getting better and he played pretty well. He played pretty well there. Aaron Gant's going to have to be able to do some things and Nate Oliver's going to have to be able to step in. Christian Bryant's got to keep coming along at that star position because he probably hasn't had quite as many reps. Tyler probably took an extra series in the course of that game and he's got to come along a little bit there. Losing C. J. and now with Travis out for a week or two, that's two of your Top eight, so numbers nine, 10, they've got to step up. We ask a lot of that group on special teams, so those guys have got to fill in some spots whether it was the starting group or the back-up group special teams-wise as well.
None of the above mentioned guys are bad. Orhian Johnson and Aaron Gant have shown flashes, but none of them should instill confidence into Buckeye Nation. Luckily for them, Scott Tolzien is the best quarterback (No, it's not Denard Robinson) they face the rest of the season and he isn't exactly Drew Brees. Staying healthy and getting experience the next two-three weeks will be key for the depth guys in the secondary. 
On Michigan State Head Coach (former Youngstown State and Ohio State assistant under Tressel) Mark Dantonio: 
I talked to Dino this morning and he's obviously very grateful that he had the great care right there and he was smart in that he wasn't feeling right and he decided to go over and have it checked out, but he's doing okay. And someone just asked on the Big Ten call about that and I think all of us know cognitively that you need to take care of yourself and this is a high stressful situation and all that, but you probably know it a little more clearly when it touches someone closer to you, and he'll be out there on the sideline again, I'm not sure when, whenever it's appropriate. He's been fortunate that his staff has been together since three or four years there at Cincinnati and all three years -- three or four years, fourth year at Michigan State, so they'll carry on business as usual and he'll take care of himself and he feels very fortunate that they have great care.
The issue with coaches and their health is becoming more and more serious. Randy Walker, Skip Prosser and Terry Hoeppner have all died in the past few years, while Urban Meyer and Mark Dantonio each suffered heart attacks. It certainly puts sports in perspective. I love sports just as much as the next person, but family, happiness, etc. are much more important. It also shines a new light on how much stress and pressure are on current head coaches. They must win and they have to do it now. That drive to win combined with recruiting, long hours, speaking engagements, etc. adds up over time. I understand that millions of people in the United States and around the world have hectic lives as well, but we look at coaches and think it's all fun and games. That is nowhere near the truth. So just keep that in mind the next time you criticize Tressel for bringing in Joe Bauserman in the first quarter. Is it really that big a deal? Uhh, no. 
Tressel on Eastern Michigan:
I like the fact that as I looked at their games from a year ago, the majority of them were decisive losses. If you look at the first three games this year, fairly tight ball game with Army, ahead of Miami in the fourth quarter, took a half step back when they lost a three-touchdown or four-touchdown game to Central Michigan, but you can see some progress from year one to year two and I'm sure Coach English can see a lot of progress simply on the practice field and understanding of his guys, so he's going to bring a team over here that's better than we've ever seen, and to me that's real.
This is comical for several reasons. First of all, it is Tressel Speak at its finest. He does a great job talking up the 15-straight game loser. Secondly, his talking up of them includes close loses to Army and Miami (OH), two dreadful teams.  
REPORTER:: Jim, would you rather not play an opponent like this that's got a 15-game losing streak and they're like 112 in the country against the run? There's all these reasons why it looks like a mismatch, how hard is it to sell --

COACH TRESSEL: It's not really a hard sell because we don't assess the schedule from the standpoint of, oh, I wish it was this or I wish it were that. You know me, I wish there were 11 games, but there are 12, and for good reason, to fill an inventory of 12 games and to fill an inventory of 36 sports, it's just the reality we're in. We didn't know when we were scheduling this game that it was going to be these numbers, but, you know, in some ways it's a good challenge. If you're going to be affected by that in game four, then how might you be affected by something else much further down the line?

So in some ways, the mental exercise of seeing if you can really convince yourself that you really believe that what we do is what's most important and us getting better is what's most important and the opponent doesn't really matter, which is what was being said against Miami, you know, this isn't the '02 game, this isn't about them, this is about us, which is the truth, that's the way everything should be. So to me it will be a good mental -- and I'll have a lot better feel as to how we'll handle it about 5:15 tonight, so I don't spend much time wishing things weren't so. I've given you I wish I were six-three before, I'm not.
Most people would read Tressel's comments and say it is classic Tressel. I understand where they're coming from, but I disagree. Yes, the team might get bored or complacent at times during the game Saturday. However, you have to keep in mind that they are working on a countless number of things during the week in practice. As long as Jim Tressel is the head coach, there won't be much problem getting the troops motivated. Everyone from the coaching staff to the players to the support staff understand the goals and the task at hand. Getting better every day is beaten into the players heads. Whether they are playing Eastern Michigan or Miami, this team will do what it takes to improve. This week, though, the improvement will be felt and seen on the practice fields at the Woody Hayes Athletic Complex. 
As for the hot topic of the day - Rufus the Bobcat - Tressel had this to say:
That was a different one. I was standing at the National Anthem and I heard some of our guys talking, hey, did you see that mascot? And I'm thinking, you're thinking about the mascot? I didn't know it was live mascot week and I really didn't, beyond that first little gibberish at the beginning, I didn't hear much about it, then I was alerted to the fact that it was kind of why the fellow tried out, I guess, was to get a shot at Brutus. And I saw Brutus over at the Block O event last night and asked him if he was going to be ready for Saturday, and he's probable from an injury report standpoint.   
Again, great usage of the word gibberish by Coach Tressel. He is more funny than people will realize and this response is another example of that. As far as the scuffle goes, I don't understand how the guy in the Rufus costume was able to be the mascot when he doesn't even attend OU. I am also discouraged that he is getting his 15 minutes of fame by being a total jerk and then mouthing off the media about the incident. 
The "and so forth" count for today: a lackluster two.