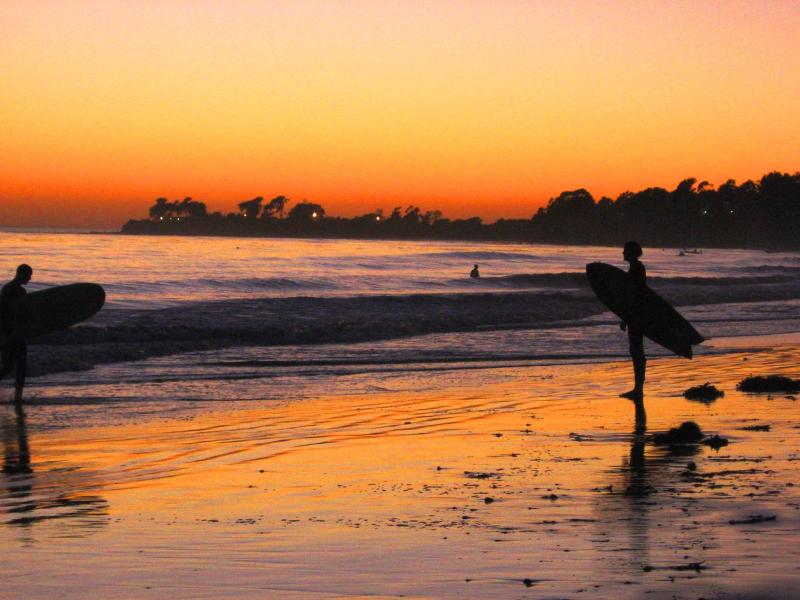 With the NCAA's version of the kids' table (the 16a v. 16b play-in game) roughly 12 hours from first servings, it's time to look ahead to Friday night's main offerings as the Buckeyes travel to Milwaukee to take on the #15 seeded University of California-Santa Barbara Gauchos (a Gaucho is some kind of mustache clad man of mystery with an unabashed love for loud clothing; I checked).
UCSB recorded a 20-9 overall mark on the 2009/10 campaign, going 12-4 in pulling a double of their own in claiming both the Big West regular season and conference championships. To clinch the one-bid league's lone NCAA berth, the Gauchos upended 3rd seed Long Beach State, a team they were on the wrong side of a 5-point defeat back in January, 69-64 in Anaheim. This marks UCSB's first trip dancing since 2002 when as a 14 seed they lost to 3rd seeded Arizona 86-81.
Before drawing any conclusions based on prior performance (nearly a decade ago mind you), head coach Bob Williams aside, there are few similairites between the two units. This incarnation of tourney-bound Gauchos has little on their body of work to suggest any kind of upset in the making is in the works (as one shameless alum is professing). UCSB only faced two BCS schools (Cal and NIT bound Arizona State at that) all season and a third non-BCS but tournament headed team (San Diego State) losing by an average of 19 points in the three games. Unlike Siena a year prior, this club is severely lacking in the recent tournament successes or playing BCS schools tight to fall back on departments.
With the range of starters' heights running from 6'2" to just 6'7", this shouldn't be a club that frustrates the Buckeyes with their length or relative size. The Gauchos finished 8th of the 9 teams in the Big West in rebounding, averging just under 33 collectively per game. The Bucks would have to be completely out of rhythm or overlook UCSB significantly for there to be even a chance of the Gauchos being competitive for second chance opportunities and routinely turning Ohio State misses into fast break points.
For those completely in the dark on the institution itself, the 5th-largest campus in the University of California system hosts 18,429 undergraduate and 2,981 grad students. The main campus is located a just a little more than 2 hours northwest of LA. While mostly known for their success in collegiate soccer and water polo, the university's proclivity for being on a seemingly tropical beach all the more necessitates a reality shattering 20+ point beat down from the men of the scarlet & grey.
Credit where credit's due, the school produced 11W favorite and Big Ten Network sideline reporter Charissa Thompson. The school is also responsible for educating the founder of TMZ, Harvey Levin, ESPN's morning Sportscenter host Josh Elliot, acousti-singer songwriter/surfer Jack Johnson, and major league baseball players Michael Young, Barry Zito, Ryan Spilborghs, and Skip Schumaker.
If you have designs on making the relatively reasonable commute to Milwaukee, tickets go on sale at 2 p.m. at ohiostatebuckeyes.com. Essentially the way ticketing should work, is you'll be charged $75 total for both the Oklahoma State-Georgia Tech and the UCSB-Ohio State game at the point of purchase. Should the Bucks win Friday night, you'll automatically have $75 more per ticket charged for Sunday's contest against the winner of the previous game. Anyone located in the Big Ten post-graduation capital of Chicago is looking at just around a 2 hour or so commute. No excuses, y'all.