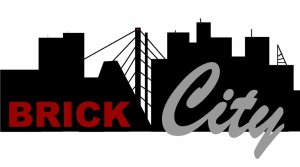 Unfortunately, the first sans-Turner conference game turned out like I was afraid it might as the Wisconsin defense harassed the Buckeyes into a 32% shooting effort on the way to a convincing 65-43 victory this afternoon in the Kohl Center.
After Dallas Lauderdale banked in a free throw to cut Wisconsin's lead to 9-8, the Badgers unleashed a 19-4 run to take a 28-12 lead behind eight points from Trevon Hughes as the Buckeyes were repeatedly slow to rotate and cover open shooters. They were even worse at the offensive end going 0/5 from the floor with two turnovers at one point while going without a field goal for 7:46 of game time.
Shortly after the blitz, Ohio State showed their only sign of heart all day by closing the half on an 11-4 run thanks to two triples from P.J. Hill allowing them to close the gap to 34-25 at halftime.
Ohio State failed to bring any of that momentum to the second half as the Badgers charged out of the locker room on a 16-5 burst putting the Buckeyes in an insurmountable 50-30 hole with 11:55 remaining.
As expected, Jon Diebler had a tough night against the physical Badger defense finishing with with just to made field goals (2/7, 8pts). He hit his first shot 13 seconds into the game but wouldn't hit his second FG until 4:30 left in the game. His inability to contribute anything to the Buckeye offense put even more pressure on Will Buford and David Lighty. Buford finished with 14 points (7/16) and eight boards though he missed two layups and his only two free throw attempts before leaving late with an injury. It looked like he either knocked knees with a Badger or came down on it wrong after a jumper.
Lighty struggled to get anything going shooting just 2/7 (8 pts) with four turnovers as the Badgers forced him left and doubled him every time he drove the lane. The result was a missed shot or a kick out to a teammate for a missed shot which didn't help the cause as OSU lost the battle of the boards 31-23.
P.J. Hill finished with eight points in 32 minutes while Jeremie Simmons added squat offensively (2 pts) in addition to playing sketchy defense on Hughes.
To keep perspective, it's important to remember that this game was penciled in as a probable loss even with Turner so it's not that damaging in the grand scheme of things. That said, it's getting increasingly frustrating to watch this team (even with Turner at times) go through such prolonged scoring droughts. I'm not sure what the answer is but it's hard to beat good teams when you go without a field goal for six or seven minutes in a given half. Unfortunately, this trend is likely to continue against solid defensive teams if at least two of the Lighty, Diebs, WB trio aren't feeling it. In the second half, no Buckeye not named Lighty or Buford made a bucket until Diebler's shot with less than five to play.
Diebler, in particular, hasn't been able to get anything going in the five games without Turner reaching double figures only once and that was against Presbyterian (12). He clearly needs Turner to set him up for shots since he can't get his own. Need evidence? In the five games since ET went out, Diebler hasn't taken more than seven shots in a game save the 10 against Presbyterian and he's averaging 6.8 FGA per game. In games with Turner on the floor, Diebler averaged 10.1 FGA per game. In his defense, it's not all his inability to get his own shot. Some of it falls at the feet of not enough screens being set for him though he still needs to rub tighter off the screens he gets in addition to mixing in a few curl cuts off them once in awhile.
Another issue facing the Buckeyes is an even shorter bench than when Turner first went down. Sixth man Simmons played just five minutes against Cleveland State and 15 today, which he really didn't deserve but Matta was desperate to see if he might be hot since Diebler went ghost while WB and Lighty were cold. No other reserve saw the court until the game was out of reach since Dallas wasn't in foul trouble until he picked up three quick ones as the game got away from OSU during the aforementioned 16-5 Badger run to start the second half.
Ohio State needs to regroup quickly as the face another roadie Sunday against a beatable Michigan team that lost earlier today in Bloomington.