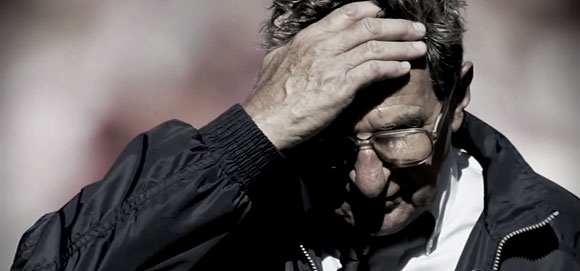 It's been a weird week. Heading into Happy Valley, to play a solid Penn State team in what should be one of the bigger games of the season, all anyone wanted to talk about were alternate uniforms. I guess we can take comfort in the fact that the team has likely known about the new unis for some time now and have had ample time to work out whatever giddiness they might have.
Pryor won't be a captain for this Pennsylvania homecoming at least, but he has 99 other reasons to be up and ready for the show.
Whatever happens this afternoon, you gotta love the feeling these big games bring. And let's face it, as long as the Wolverines are in the dumper, the Lions are doing their best to recreate the Big Two, Little eight nine. And a win today sets up a suddenly monster matchup next week with the Hawkeyes.
What say you?