The great general Douglas MacArthur once observed "There is no substitute for victory", but sometimes in football a tie is as good as a win, especially if it could easily have been a loss. Ohio State's 14-14 tie with Wisconsin in 1993 falls into that category. And for preserving that tie, the name of Marlon Kerner will be remembered for generations by Buckeye fans who recall that frigid Saturday afternoon.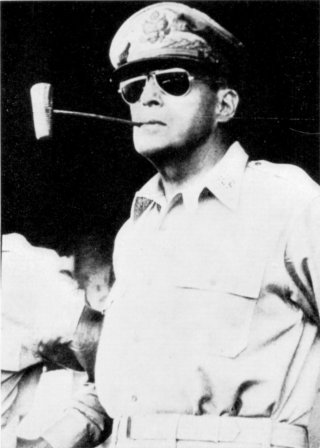 Coach John Cooper was becoming known for this sort of thing in the first few years of his tenure at Ohio State. His first OSU team had tied Iowa 24-24 in 1988, then his 1990 team tied Indiana (?!?) 27-27. Later that year he seemed to throw off the label by going for the win against Michigan (and losing), but then he reverted back to form in 1992 by settling for a tie with the boys in blue, 13-13. After that game, OSU president E. Gordon Gee famously (or infamously) said that the tie "must be Ohio State's greatest victory." Indeed. After that game, a joke began circulating among OSU fans. Q: What do John Cooper and Gordon Gee have in common? A: They both have a lot of ugly ties.
Ohio State had started the 1993 season on a roll, winning their first 8 games. But Wisconsin was also cruising, and the showdown in Madison would go a long way toward determining who would represent the conference in Pasadena. A win would put OSU in the driver's seat but a loss would almost certainly send them to a lesser bowl. The game was moved to 3:30 PM at the request of ABC so that it could be nationally televised.
The two teams were as different in their style of play as two teams could be. Ohio State was on the cutting edge of offensive creativity, using two quarterbacks and scripting their first 15 plays, which resulted in scoring on their first drive in each of the first 8 games. Wisconsin was pure "old school" in their approach. Coach Barry Alvarez had been an assistant to Lou Holtz at Notre Dame, and he favored defensive football with a conservative run-oriented offense. Wisconsin RB Brent Moss was not flashy, but he knew how to get yardage between the tackles and he rarely lost yardage. WR Lee DeRamus was steady and sometimes spectacular, but he seldom had opportunities to shine in the Badgers' offense. Former Mormon missionary and Northern Arizona transfer Darrell Bevell was the Badgers' quarterback, but handing off to Moss was his main duty.
Ohio State had worked the 2-QB system to perfection up to that point, with sophomore phenom Bobby Hoying sharing time with less-talented-but-more-steady senior Bret Powers. Powers had settled the team down in an important home contest against Michigan State a few weeks prior, which was necessary after Hoying threw a pair of interceptions trying to hit deep routes over the middle (failing to look off the safety, etc.). Powers guided the team to a clinching touchdown and a victory, mostly by handing off to powerful RB Raymont Harris. Harris was having a great senior season on his way to over 1200 yards rushing. But the star of the offense was WR Joey Galloway, who was mentioned as a possible Heisman candidate in some circles.
OSU's defense was led by junior defensive tackle Dan "Big Daddy" Wilkinson, and Wilkinson got the Buckeyes off to a great start when he tackled Moss for a 2-yard loss on Wisconsin's first play. "Big Daddy" was a load to try to block, and his presence in the middle of the line made it extremely difficult for Wisconsin to get their running game going early. But OSU struggled as well in the early part of the game. The temperature was in the low to mid-20's, and sinking steadily as the game wore on. The wind was not strong enough to hurt the passing game, but it added to the cold and made catching the ball difficult. For the first time all season, OSU failed to score on their first drive, punting after 6 plays. The Buckeyes did mount a scoring drive to lead 7-0 after the first quarter, but Wisconsin countered with a Bevell-to-DeRamus TD pass to tie the score in the second quarter. On the play, Bevell threw short, but the OSU defender overran the play and DeRamus came back to make the reception. OSU had one more opportunity to score before halftime, moving into field goal range. But on 3rd down, Hoying was slow to get the play called, and with the play clock nearing zero the Wisconsin defenders were able to time their blitz perfectly and Hoying was sacked for an 8 yard loss. The sack moved them out of FG range and forced a punt.
Ohio State's offense struggled throughout the second half, but Wisconsin seemed determined to keep them in the game. Bevell twice fumbled away the snap deep in OSU territory to kill off scoring opportunities. But Moss and the UW running game finally got going and he scored on a 3 yard run to give Wisconsin a 14-7 lead. Poor field position and suspect QB play hampered OSU as Wisconsin played keep-away in the 4th quarter. With 4:43 left in the game, UW downed a punt at the OSU 1-yard line, and it seemed that the Buckeyes' hopes were slipping away. Cooper turned again to the senior Powers, and he delivered in a big way. First he hit Galloway for an 15-yard gain, then went deep to Galloway for 47 yards. Next he hit TE Cedric Saunders for an 11-yard gain. Then from the Wisconsin 26-yard line, Powers threw a strike to Galloway streaking to the post for the TD. In only 46 seconds, Ohio State had turned the 14-7 deficit into a 14-14 tie.
But Wisconsin was not finished. Having worn down the OSU defense, Moss was able to pick up chunks of yardage on the ground. Alvarez was obviously intent on running out the clock before kicking a game-winning field goal as time expired. Bevell hit DeRamus for a 17-yard gain to the OSU 36, then Alvarez simply sent Moss on run after run and they advanced all the way to the OSU 15. Alvarez called time out with 7 seconds left and sent left-footed kicker Rick Schnetzky for the FG. The snap was good and the hold was good, but OSU DB Marlon Kerner streaked in from the left side to block the kick and preserve the tie. The rowdy Wisconsin crowd of over 77,000 was silenced, and that was not a bad thing.
Only one week before, after UW defeated Michigan 13-10, a huge group of students stormed the field to bring down the goalposts, knocking down a restraining fence at the base of the stadium in the process. In the resulting crush of humanity, 70 people were injured. The university took pains to have extra security on hand this time, but it still appeared to be insufficient as another large group of students were massing in the end zone area as Wisconsin was moving into field goal range. The PA announcer even asked the crowd to stay in their seats so that the band could perform their usual "Fifth Quarter" routine. But in the end, the block by Kerner is what saved the university any further embarrassment. The team was unhappy, but privately the school officials were smiling.
Of course, OSU would go on to lay an egg at Michigan later in the year, spoiling their undefeated season. A Rose Bowl bid was still possible, but Wisconsin crushed that hope by defeating Michigan State in Tokyo 41-21, thus earning the trip to Pasadena. The Badgers went on to defeat UCLA 21-16 in the Rose Bowl, and Brent Moss was named player of the game. Ohio State had to settle for a berth in the Holiday Bowl, where they defeated BYU 28-21. Linebacker Lorenzo Styles, who had 17 tackles against Wisconsin, was named the Holiday Bowl defensive MVP, while Raymont Harris set a school record for most yards rushing in a bowl game with 235.