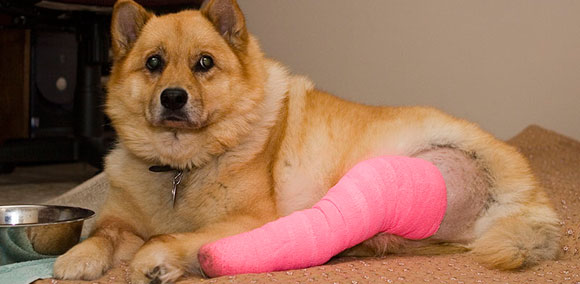 Chris touched on this with the Blogpoll ballot post yesterday, but I really, really hope we're not witnessing a new meme in college football. Last season, the theme was upsets with Appalachian State, Pitt, and Stanford just adding flavor to the not-so earth-shattering, but equally upsetting victories such as Illinois dropping Ohio State, Arkansas upending LSU and Michigan taking out Florida.
It was crazy, but it was fun. What's not so fun is seeing so many impact players suffering injuries this early in the season (with a large percentage of them torn ACLs and the end of the season that come with that one).
Before the season had even started, Florida suffered five ACL tears, including the loss of tight end Cornelius Ingram for the season. Auburn lost a starting cornerback (ACL), Georgia lost Sturdivant (ACL) and saw a slew of other injuries, Mark Sanchez dislocated his kneecap and McKnight suffered two freakish injuries all before their teams had even hit the field.
The carnage didn't exactly let up on opening weekend either. Georgia was dealt their second big blow when starting defensive tackle Jeff Owens went down (ACL). Dawg fans got another scare when Knowshon Moreno sat out the 2nd half after tweaking his hamstring suffering leg cramps.
We had our own hometown horror, Mizzou's Jeremy Maclin suffered a left ankle sprain against the Illini and Auburn saw three receivers get hurt.
Can you ever really fault a junior for wanting to leave early now?
---
Somewhat lost in all of the Beanie hoopla was the huge get by the Buckeyes in the form of Miami running back Jaamal Berry. Rated in the top handful of running backs in the 2009 class by both Rivals and Scout, he's ESPN's top prospect at the position. A major, major win by any standard, Berry should put this class into top spot contention once again.
---
A couple of former Buckeye quarterbacks saw action over the weekend, both with similar results. Rob Schoenhoft got the start for Delaware at Maryland. He finished 14/22 for 128 yards through the air, but his lone interception was a costly one, allowing the Terrapins to run out the clock on the ensuing possession.
Meanwhile, Antonio Henton, despite not starting, got into the game for Georgia Southern against Georgia. He finished 10/18 for 102 yards, an interception and a 34-yard touchdown toss with 1:45 remaining in the 45-21 loss.
The good news for each of these guys is that the defenses they face going forward figure to be considerably easier than what they saw Saturday.
---
Our YouTube's runneth over. This seems to be the season when abundant video footage is a reality. Jeff has his collection, which is worth checking out. OHD has been burning up the tubes as of late and The-Ozone and other outfits have established outposts*. This internet thing is slightly okay, right?
---
11W wallpaper is up and can be downloaded in various resolutions here. We hope to add more soon, but we have a first at least.
Also, Tuesday at 5PM is last call for Soapbox submissions. There should be plenty of things on your mind this week. Why not unload them on all 31 of our readers?
* Our own stagnantly humble collection of videos can be found here.