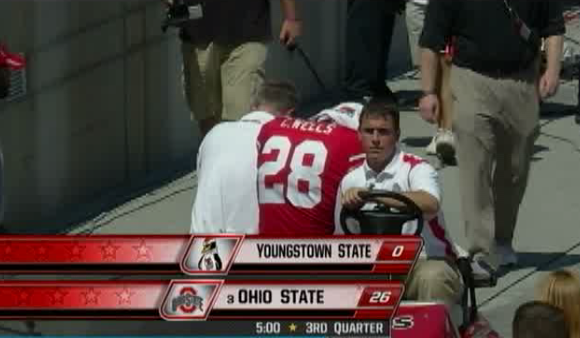 The one guy that the Buckeyes could least afford to have injured has gone down. I'm sure we won't hear anything official for a while, but that was a serious injury of some sort.
Boom, Saine and Wells are going to have to step up.
---
UPDATE: Tressel said post-game that it was a "foot thing" and the x-rays came back negative.