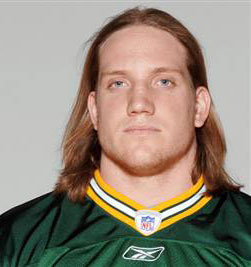 Week 3's Buckeye NFLer goes out to A.J. Hawk of the Green Bay Packers. Hawk recorded 5 tackles and 6 assists as the Packers downed the San Diego Chargers 31-24 on the frozen tundra of Lambeau Field. So the field wasn't quite frozen. But tell me you don't think of Chris Berman impersonating "The Voice of God" voice when you read the words "Lambeau Field".
The Packers are now 3-0. And although you can credit their record to the way Brett Favre has been playing, the Green Bay defense should get its due. They held the Chargers' LaDainian Tomlinson to just 62 yards on 22 carries. Although LT did score on a 21 yard reception, the Packers' defense pretty much held him in check (as disappointed Tomlinson fantasy owners can attest).
The 2006 NFL draft may be famous for the Mario Williams, Reggie Bush, and Vince Young draft choices. But at some point, analysts will also mention A.J. Hawk's name as well with the others. Cheesehead's already know why Hawk is legendary in the Buckeye state.