Good morning, dear readers and welcome to your regular Wednesday Skull Session.
Yesterday was anything but regular, with exciting college hoops, NCAA crime and punishment news, Buckeye roster updates and conference expansion rumors. It was quite a news day for college athletics.
Indiana and Michigan State lived up to the billing, with Indiana ultimately pulling out the narrow victory, 72-68. Indiana's Victor Oladipo made a strong case for Big Ten Player of the Year (potentially stealing it from his teammate Cody Zeller), finishing with 19 points, nine rebounds, five steals, and a block.
While Indiana and Miami took care of business, the same cannot be said for #5 Florida, which lost to Missouri (!) last night.
College basketball still refuses to name a truly dominant team, but last night made a few things clear: 1. It won't be coming from the SEC, and 2. Indiana and Michigan State both have strong cases for the best of the best.
Big Ten basketball is an absolute treat this season. B-1-G! B-1-G! B-1-G!
RUMORS. ...and Big Ten basketball might be getting even more awesome:
Big 10 talk buzzing again. #UVA being mentioned often as likely to join. Georgia Tech still in the mix. #UNC, the big domino, has an offer.

— Jeff Ermann (@insidemdsports) February 19, 2013
As we posted in the Buckshots yesterday, InsideMDSports.com got the "Maryland to the B1G" news correct before, so it's difficult to simply dismiss this information.
While these three ACC schools have been mentioned as possible targets for Big Ten expansion since November, this is the first report that one of the three – Delany's alma mater at that – has an actual committable offer.
Just like modern recruiting, it's hard to say just how official the Big Ten's offer was to these three schools – UNC in particular. Yesterday's rumors are probably analogous to a recruit gaining an official "committable" offer, rather than just receiving 50 letters written in crayon, a 2 a.m. Facebook message or ten, and a mixtape of love songs from Jim Delany.
Again, this doesn't mean an ACC exodus is imminent, but any one of these three schools (or Notre Dame, of course) would be a huge victory for Delany, the Big Ten's academic status, and the level of basketball competition in the conference. As for football – well UNC is OK, right?
NO PARTY AT SOUTH BEACH. To top off the night after some excellent basketball, Miami finally received its official notice of allegations from the NCAA.
While NCAA punishments will be detailed next (potentially in addition to Miami's self-imposed two year bowl and conference championship ban), the most significant news is that Miami was hit with the much-dreaded "lack of institutional control" violation.
Miami is hoping that banning barely bowl eligible 7-5 and 6-6 teams is enough to avoid steeper penalties, but the LOIC tag doesn't look promising. They were not exactly thrilled with the news, as Miami president Donna Shalala said "We deeply regret any violations, but we have suffered enough." She wrote further that: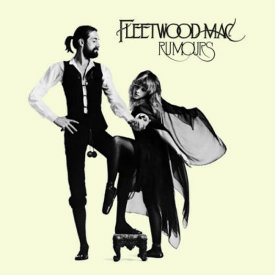 "Many of the charges brought forth are based on the word of a man who made a fortune by lying," Shalala wrote. "The NCAA enforcement staff acknowledged to the University that if Nevin Shapiro, a convicted con man, said something more than once, it considered the allegation `corroborated' - an argument which is both ludicrous and counter to legal practice."
Actually, that's a completely fair point. I'm no lawyer (and any lawyers in the audience are welcome to comment on this), but how in the world can one man corroborate himself?
AN URBAN ALLIANCE. While it probably pains University of Georgia officials to actually agree with Urban Meyer, they and other SEC schools seem to be joining Urban against recruiting deregulation.
While noting that these deregulations might end up harassing recruits and their families, University of Georgia athletic director Greg McGarity and several other SEC ADs agreed that it might just be too costly for athletic departments. The money quote (literally):
"Some school is going to want to get on the high dive with this and go all in and spend and spend," McGarity said. "It is going to start a round of competition among schools that is going to be limitless."
Folks, that is what we call an arms race. Everyone has an incentive to cooperate against recruiting deregulation. As much as Nick Saban and Alabama enjoy signing top classes, they would likely prefer that their recruiting expenditures didn't skyrocket to compete with those of Ohio State, Georgia, Texas, and others.
Without a reconsideration of the decision to deregulate recruiting, there is certain to be a spiral of insecurity in which schools will be forced to spend more and more money on increasingly silly recruiting tools – Fatheads? 200 page brochures? 50 handwritten notes? Facebooking girlfriends? – that may or may not actually aid in recruiting.
OVERSIGN ME. Matt Hinton released a very in-depth study of oversigning across the country, revealing that it's still Alabama on the oversigning throne with 95 scholarship players. However,
In general, though, it's fair to say that recent rules changes targeting oversigning have largely paid off, especially in the SEC, whose members once dominated the genre to an extent that is no longer true across the conference as a whole.
The rest of Hinton's list includes non-elite programs like Washington, UVA, Vanderbilt, Kentucky, and Minnesota. In fact, I'd argue that Alabama is the only elite program that oversigned this year.
That suggests that the Big Ten might not be able to excuse poor performances against SEC teams based upon oversigning (in the future, that is, as some SEC schools are still enjoying the positive effects of previous oversigning even if they aren't over 85 scholarship players this year).
SIMON LOOKS FOR A PAYDAY. Finally, John Simon made Bruce Feldman's list of the top ten most intriguing combine prospects, which also included guys like the Honey Badger, one-time Heisman "lock" Geno Smith, and Denard. Bruce writes:
10. John Simon, Ohio State, DL-OLB: Urban Meyer and seemingly every other coach who has been around this guy raves about his motor and toughness. Simon, the Big Ten's Defensive Player of the Year, is a guy who figures to have a shot at benching 225 in the 40s.

He's also pretty explosive off the bench, having broad-jumped 10 feet and, according to OSU strength staff, has clocked in the 4.6s in the 40 despite weighing 270 pounds. A shoulder injury, which kept him out of the Senior Bowl, is something that is worth monitoring. A bigger question will be whether he's seen as stiff when it comes to positional drills as team project where he'll play at the next level.
The fact that Simon even sniffed the 4.6s at 270 pounds is nothing short of incredible. Here's to Johnny Simon finding a good fit on NFL draft day.
S'MORE LINKS. Marcus Lattimore is hoping to shock the world... Sportscenter's future... What you have all been waiting for – a glossary of sports statistics!... Some serious beer science... ESPN begins scoring 2014 recruiting efforts... NCAA – yikes!