Time and Change is a weekly series highlighting the history of some of Ohio State's storied traditions.
THEN
The tradition of Ohio State Homecoming started as an idea by George Rightmire, an Ohio State alumnus and future President of the University, in 1912.  Originally, it was called "Ohio State Day" and served as an alumni reunion the night before an Ohio State football game, but alumni days had been happening long before, starting in the 1880's.
Homecoming was originally scheduled for the last football game of the season, but starting in 1953, Ohio weather in November caused Homecoming to be held earlier in the season.
As part of the first Homecoming, students decorated houses and residence halls, making it one of the longest standing traditions of the weekend. As early as 1914, each Homecoming had a theme, this year's being "Back To The Future."
Homecoming continued to expand in 1918 when the Homecoming Pep Rally was added to the schedule, and Homecoming became more than just a day. The Homecoming Dance and an occasional Homecoming Parade were added in 1920, becoming an annual event in 1965. Many different student organizations make floats to participate in the parade, stretching from Ohio Stadium to the Ohio Union.
Another mainstay of Homecoming is the Homecoming Court. The first Homecoming Queen, Eloise Fromme, was crowned in 1922 and was referred to as the "Stadium Girl" and "Stadium Queen" when she was given the honor of raising the flag at the dedication of Ohio Stadium.
The term "Homecoming Queen" started in 1923, and voting for Homecoming Queen consisted of nominations of young women on campus by their sororities. They then competed in a pageant, but elections for Homecoming Queen eventually moved to a popular vote on campus.
Maudine Ormsby, a cow, was crowned Homecoming Queen in 1926 after being disqualified, but then because of a corrupt election, was crowned queen. I wish I was kidding, she even has a room named after her in the Ohio Union.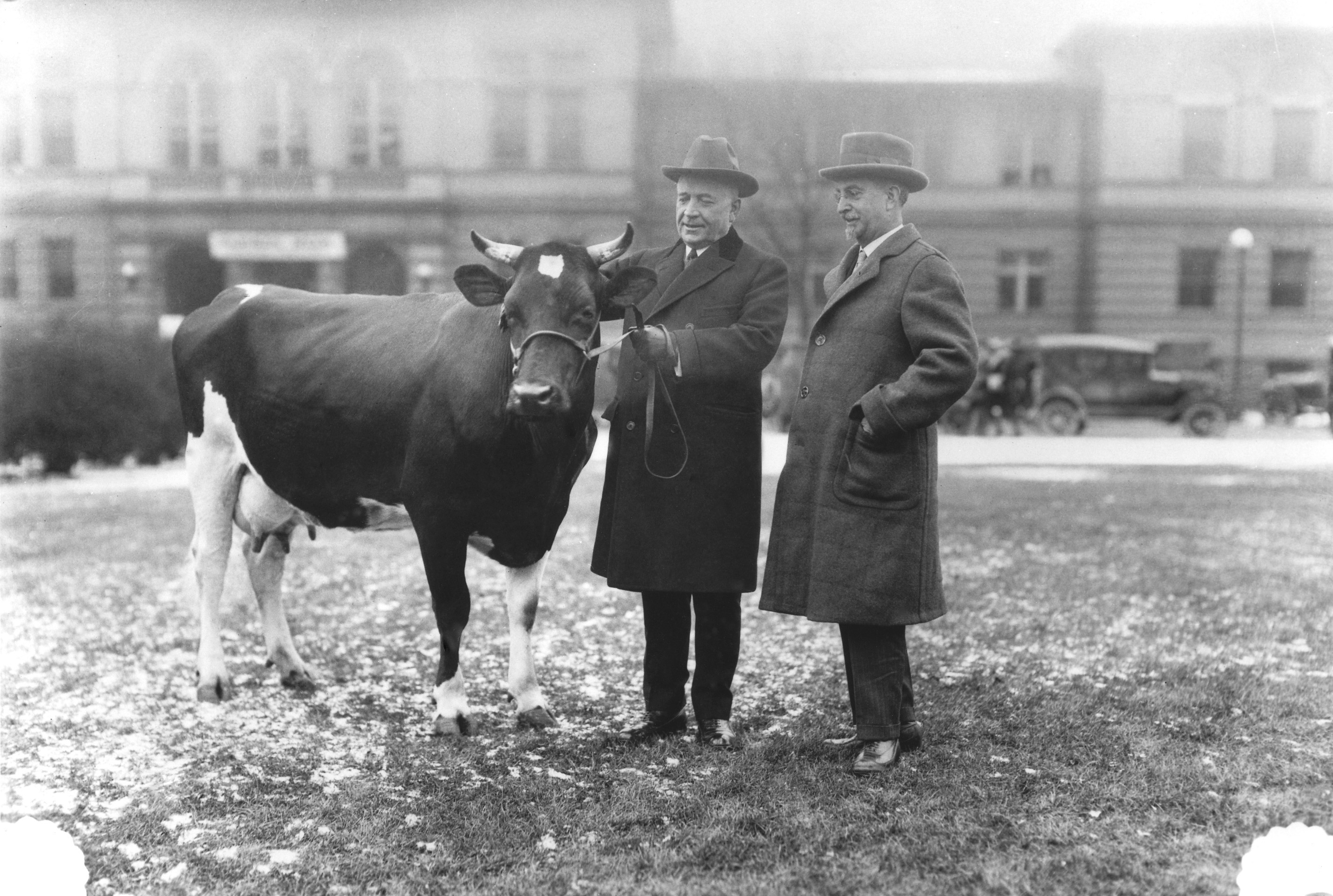 NOW
Homecoming Week is a tradition I never fully appreciated until my senior year at Ohio State.
One of my good friends and student body vice president, Julia Dennen, sat down with me to talk more about her experience being on Homecoming Court for a first look into the events of Homecoming and the rich tradition surrounding it.
She tearfully described it as "falling in love with the last four years of your life" and being filled with excitement for the future.
This weekend is very special to her. Her family is coming into town for their first Ohio State football game, and she can't wait to share all of the meaningful traditions Ohio State has to offer with them.
Being on Homecoming Court for most students seems like an elusive honor, but there is a rigorous application and interview process. She was one of the 20 selected for Homecoming Court last April, and it has all led up to this weekend's events. She feels as though she has made "friends for life" and that this has been an extremely introspective opportunity for her and the Court.
Besides this weekend's parade, pep rally and football game, they were involved in welcoming the newest group of Buckeyes to campus at the start of the semester. It was a special way to reflect on the time when she arrived on campus in 2016. 
Later today, the Homecoming Queen and King will be announced before the game against Michigan State, but she emphasized that the group is not competitive with one another. All in all, this weekend is an opportunity for alumni and students to celebrate their time at Ohio State.