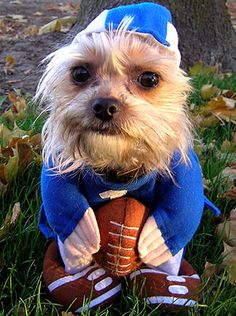 Grizzled, gnarled, scarred... but alive, gloriously alive, we emerge from the wastes of the offseason to the oasis that is college football.
We are back, you are back, Ohio State football is back! Forget all the bad stuff that we've had to swallow in the past few weeks. Forget all the gloom and doom that tortured you since the Orange Bowl. All that matters now is that an oblong shaped ball will be the center of our attention until January, and all is right with the world.
But don't worry, Michael and I wouldn't forget the matter at hand. The Buckeyes have an opening tilt against Navy this weekend, and to better prepare you we've brought on Mike James from The Birddog to help us better know a truly patriotic and deeply weird opponent offensively.
All that and Ask Us Anything (which you can do by hitting us up on Twitter or sending an e-mail to elevendubcast@gmail.com)!
The Dubcast is back, FOREVER. Until the end of basketball. So, FOREVER!! Let's do this thing.
0:23- All kinds of things! Braxton, Navy, the future, rock and roll and hell, let's throw in Ask Us Anything for good measure!
39:07- Mike James! Mike Jaaaammmeeeess! I don't think he has a ridiculous grill, but he does know quite a bit about Navy football and really brings this podcast into cruising speed. That's a pun.
54:01- In retrospect, while I do enjoy "Kiss Me Deadly," with all apologies to Lita Ford I definitely chose poorly.
And that is it! The music for the Dubcast this week was Ghetto Manifesto by The Coup and You've Got Another Thing Coming by Judas Priest. See you guys next week!