Hello, Eleven Warriors readers.
Please watch this video of C.J. Stroud explaining his 5-yard touchdown pass to Julian Fleming, which was actually intended for Marvin Harrison Jr. against Toledo.
It's always fascinating to hear C.J. Stroud break down a play on a week-to-week basis.

This week, he discussed his 5-yard touchdown pass to Julian Fleming that was actually intended for Marvin Harrison Jr. pic.twitter.com/j66RJ0FOIK

— Garrick Hodge (@Garrick_Hodge) September 20, 2022
C.J. Stroud said he wanted to throw this pass to Marvin Harrison Jr. but was happy Julian Fleming caught it.

"I put it to where only Marvin or Julian could get it."pic.twitter.com/LLOMR4Rp8B

— Chase Brown (@chaseabrown__) September 20, 2022
My favorite part of the video is Stroud saying he thought, "Mannnnn, I don't know" right before he threw the football. Sometimes you have to go full send, and Stroud did at that moment. Props to him.
 A CALL TO ACTION. Ohio State will wear all-black uniforms when Wisconsin visits Columbus for its Big Ten opener on Saturday. It will be the first time the Buckeyes have sported the alternates since their 31-10 win over Michigan State at Ohio Stadium in 2019.
blackout activated pic.twitter.com/WIZuSEjUCr

— Ohio State Football (@OhioStateFB) September 20, 2022
Alternate uniforms are perhaps the most polarizing topic among Ohio State fans. Some love them, and others hate them. Some want the Buckeyes to wear scarlet and gray in every game, and some want as many color combinations as you could imagine.
I fall somewhere in the middle. Ohio State's traditional uniforms are a timeless classic – synonymous with many of the greatest players, moments and games in college football history. And you don't mess with the classics. They could wear the scarlet and gray every week and I wouldn't complain. However, I also love the recent alternates, especially the all-black ones.
Regardless of your stance on the uniforms, Ryan Day has a call to action for Ohio State fans attending the Wisconsin game, asking Buckeye Nation to be the loudest it's ever been inside the Horsehoe on Saturday.
"Let's go make this the loudest it's ever been"

Coach Day is looking forward to Saturday's night game at the 'Shoe, which will feature @OhioStateFB wearing black uniforms.#GoBucks pic.twitter.com/vUEEoPu9BD

— Ohio State Buckeyes (@OhioStAthletics) September 20, 2022
"I'm excited to see Buckeye Nation come out and support our guys," Day said. "We'd really like to be loud in this one. I was thinking about the (Wisconsin) game in '19. That was a noon game. This is a night game. Buckeye Nation has all day to get excited and get fired up. Let's go make this the loudest it's ever been."
How will you respond to the call?
 THE BRIGHT LIGHTS. Refer to my profile page at Eleven Warriors, and you will find that one of my favorite sports moments was when Ohio State beat Russell Wilson and Wisconsin in 2011 with a 40-yard touchdown pass from Braxton Miller to Devin Smith.
Imagine 11-year-old Chase screaming at the top of his pre-pubescent lungs (couldn't have sounded great) along with 105,000-plus fans in Ohio Stadium as the unranked Buckeyes – possessing a 4-3 record at the time – took down the No. 15 Badgers in an instant classic. The Shoe was so loud I thought my eardrums would start bleeding.
Everything about that game was magical.
As it turns out, Ohio State and Wisconsin have had more than one great matchup under the lights in recent history, and this short video from the Big Ten Network proves as much.
Truth: Ohio State vs. Wisconsin under the lights has provided some epic moments. @OhioStateFB x @BadgerFootball pic.twitter.com/QWDPvLpuxo

— Big Ten Network (@BigTenNetwork) September 20, 2022
You might have noticed that most of the clips featured in the video have the Buckeyes making the defining plays. That's because Ohio State has owned Wisconsin for the last 22 years, winning 13 of the previous 17 meetings while holding an active winning streak of eight games against the Badgers.
That's good, right?
 C.J. STROUD → HEISMAN. I talked a lot about the Toledo game on Monday and Tuesday, featuring the standout performances from Ohio State's receivers, running backs and defense. One player I may not have lauded enough was Stroud, who was the Eleven Warriors and Big Ten offensive player of the week for his efforts against the Rockets.
Stroud recorded the same number of incompletions as he did touchdowns by completing 22 of 27 passes for 367 yards and five scores. In other words, he was excellent. The Las Vegas sports books thought so, too, as the redshirt sophomore quarterback is once again the clear frontrunner to win the Heisman according to recent odds.
In a recent straw poll of college football writers at The Athletic, Stroud was the first pick to win the sport's most prestigious individual award, landing in front of USC's Caleb Williams, Georgia's Stetson Bennett and Alabama's Bryce Young.
The Athletic's Heisman Straw Poll After Week 3

| Player | Team | POS | 1ST | 2ND | 3RD | PTS |
| --- | --- | --- | --- | --- | --- | --- |
| C.J. Stroud | Ohio State | QB | 17 | 8 | 2 | 69 |
| Caleb Williams | USC | QB | 6 | 12 | 7 | 49 |
| Stetson Bennett | Georgia | QB | 9 | 6 | 6 | 45 |
| Bryce Young | Alabama | QB | 1 | 6 | 5 | 20 |
| Michael Penix Jr. | Washington | QB | 2 | 2 | 3 | 13 |
| Brock Bowers | Georgia | TE | 2 | 1 | 1 | 9 |
| Will Anderson | Alabama | LB | 1 | 0 | 4 | 7 |
| Mohamed Ibrahim | Minnesota | RB | 0 | 1 | 3 | 5 |
| Hendon Hooker | Tennessee | QB | 0 | 1 | 0 | 2 |
| Bijan Robinson | Texas | RB | 0 | 1 | 0 | 2 |
| Blake Corum | Michigan | RB | 0 | 0 | 1 | 1 |
| Jalon Daniels | Kansas | QB | 0 | 0 | 1 | 1 |
| Charlie Jones | Purdue | WR | 0 | 0 | 1 | 1 |
| Drake Maye | North Carolina | QB | 0 | 0 | 1 | 1 |
| Derek Parish | Houston | LB | 0 | 0 | 1 | 1 |
| Raheim Sanders | Arkansas | RB | 0 | 0 | 1 | 1 |
| Nick Singleton | Penn State | RB | 0 | 0 | 1 | 1 |
Keep in mind that there have only been three games in the college football season. However, also understand that this early recognition for Stroud is a testament to the talent and skill he displays week in and week out as the Buckeye quarterback has thrown for 941 yards and 11 touchdowns in those contests.
If Stroud continues his hot start into the Big Ten schedule and puts together some strong performances against No. 14 Penn State and No. 4 Michigan, then we could watch Stroud become the first Ohio State player to win the Heisman Trophy since Troy Smith in 2006.
 ELEVEN DUBGATE X IS SHELTERED BY TONY'S TAILGATE PARTY RENTALS.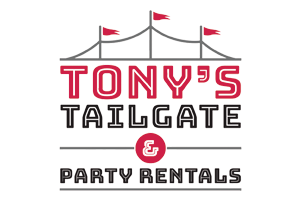 Tony's was voted 2019, 2020 & 2021 BEST of Columbus for Party Equipment Rental Service and 2021 Top 10 Columbus Wedding Company. They have everything your event needs, from tents, chairs and dance floors to A/V equipment, grills and cocktail tables.
Eleven Dubgate X will feature an elegant and durable 20x30 tent donated by Tony's. The next time you think about stringing together several 10x10 tents, stop thinking. Call Tony's.
Doors open at 3 p.m. for Eleven Dubgate X, which is being held this Saturday before Ohio State's game with Wisconsin. This event relies on your donations, which will benefit Special Olympics Olentangy. Cash and Venmo (@OSSOSTORM) are both accepted.
 SONG OF THE DAY. "You Make My Dreams (Come True)" by Daryl Hall & John Oates.
 CUT TO THE CHASE. Former Dodgers star Maury Wills dies at 89... United States adults should get routine anxiety screenings, panel says... Beyond Meat COO arrested for biting a man's nose outside of Razorback Stadium... Let's talk all things pumpkin spice... Daily breath training can work as well as medicine to reduce high blood pressure.