We are another day closer to the Arkansas State game.
That doesn't create the same excitement as Notre Dame, does it? That's fine. The Buckeyes passed their first test against the Fighting Irish and now will have some time to fine-tune the offense and defense while toppling the Red Wolves.
Ohio State football is back, and that's all that matters. 
Let's have a good Tuesday, shall we?
 STAR POWER. The 2022 college football season has been primarily seen and predicted as a three-team race for the national championship between Alabama, Georgia and Ohio State.
With the talented players in those programs, it's easy to understand why. The most highly touted recruits often choose between the Crimson Tide, Bulldogs and Buckeyes, which has led to those programs becoming clear-cut favorites to win a title each season.
Each season, 247Sports updates its team talent composite – a combination of every recruit's rating on the current team's roster – which helps demonstrate the current disparity in talent between Alabama, Georgia, Ohio State and everyone else.
247Sports' 2022 Team Talent Composite

| RANK | TEAM | TOTAL | 5-STARS | 4-STARS | 3-STARS | AVG | POINTS |
| --- | --- | --- | --- | --- | --- | --- | --- |
| 1 | Alabama | 85 commits | 14 | 59 | 11 | 94.46 | 1016.79 |
| 2 | Georgia | 85 commits | 15 | 52 | 18 | 93.36 | 989.80 |
| 3 | Ohio State | 84 commits | 14 | 51 | 17 | 92.80 | 983.14 |
| 4 | Texas A&M | 83 commits | 10 | 46 | 25 | 91.79 | 946.88 |
| 5 | Clemson | 83 commits | 12 | 39 | 29 | 91.14 | 943.00 |
Alabama has a comfortable 26.99-point advantage over second-place Georgia. That margin extends to 33.65 points between the top-ranked Crimson Tide and Ohio State. The Bulldogs and Buckeyes are only separated by 6.66 points, but there is a steep drop in the talent (36.26 points) from Ryan Day's team compared to Jimbo Fisher's Texas A&M squad.
As it stands, Alabama, Georgia and Ohio State all have top-six recruiting classes for 2023, which means the rich will get richer. Expect these teams to stay in similar spots in the team composite next year, too.
 REWRITING HISTORY. Ohio State has been one of the most consistent winners in college football since the team's inception in 1890.
More recently, the Buckeyes were excellent in the BCS era from 1998-2013, winning a national title in 2002 while enduring only one losing season in 2011. Ohio State has been a powerhouse of the College Football Playoff era since 2014, claiming the inaugural CFP title and earning four berths in eight years.
With news last week that the CFP Board of Managers had approved the expansion of the playoff to 12 teams, The Athletic's Matt Brown examined how programs would have fared if the same postseason format existed when the BCS was initially created into the present day. He found that Ohio State would have made 18 CFP appearances in the last 24 years, which would have led all FBS teams.
What if a 12-team College Football Playoff started in 1998?

Using BCS/CFP rankings, let's look at who would have made it (66 schools), who would have gotten byes (32) and more takeaways:https://t.co/8zYoFE30sz pic.twitter.com/tkfbvywx05

— Matt Brown (@MattBrownCFB) September 5, 2022
Ohio State also tied Alabama and Oklahoma with what would have been nine first-round byes in the playoff since 1998. Florida State was the next-closest program with seven.
Of course, we live in a reality where the BCS existed for 15 seasons and the four-team CFP format will enter its ninth year in 2022. Those postseason opportunities have brought Ohio State two national championships in the last 24 years, so the Buckeyes have turned out fine.
However, it is fun to ponder what teams would have hoisted a title if given a chance to compete for one. I'm looking at you, 2015 Ohio State Buckeyes – a team with five first-round picks and 12 players selected in the 2016 NFL draft.
 AN UNFORESEEN STAR. Ohio State quarterback C.J. Stroud wasn't always on the trajectory to become a frontrunner for the Heisman Trophy and a potential top-five pick in the NFL draft. However, his hard work and dedication changed that, as did a conversation with chess master Seth Makowsky, according to Bruce Feldman of The Athletic.
When Stroud competed at The Opening in 2019, he was coached by former NFL player-turned-scout Bucky Brooks and was a teammate to Alabama quarterback Bryce Young. At the event, players could spend time with Makowsky, a chess player who has helped business executives use principles from chess in their personal and professional lives. Stroud took advantage of that opportunity.
"Will you train me after this?" Stroud asked Makowsky. Stroud met with Makowsky from 10 p.m. to midnight for a couple of nights. They worked on having a plan and a process, knowing what the threats are and what to attack. From that perspective, Makowsky was teaching Stroud to process how all of the pieces — and players — worked together in a complex environment, and seeing the entire board. Or the field.
Brooks said the transformation in Stroud's mental and physical approach to football was immediate. In that short time, Stroud and Makowsky created an ever-evolving process that the Ohio State quarterback still utilizes today. It had benefits then, and it has benefits now.
Brooks was amazed as Stroud transformed. "His confidence was growing. The ball is not hitting the ground. He's hitting the check downs. Everything. Every play finished with a completion. He didn't try to do too much, which is hard for guys there. Can they be patient and disciplined enough to take what the defenses is giving you? That's hard for a teenager. But he was so hot, we were blowing people out. (Opponents) hate seeing the ball completed. As soon as they come up, boom, he throws it over their head and hits them with the big play. Big dime balls down the boundary.

"C.J. understands that simple game within the game. The arm talent was crazy. He was pushing the ball down the field. He was playing chess from the pocket."
Stroud told Feldman that the week at The Opening changed his life. Without it, he might have never ended up at Ohio State or became a record-breaking quarterback, a Heisman Trophy candidate and a future NFL talent.
So the next time you hear the name Seth Makowsky, think of C.J. Stroud. You probably wouldn't have the same Buckeye memories without him.
 WELL, THAT'S INTERESTING. The Ohio State men's basketball roster features an interesting mix of photos of its players, and I'm not sure how to describe it. On the one hand, the headshots for returning Buckeyes like Eugene Brown III and Zed Key look normal. On the other hand, what has happened to Wright State transfer Tanner Holden and freshman Bowen Hardman?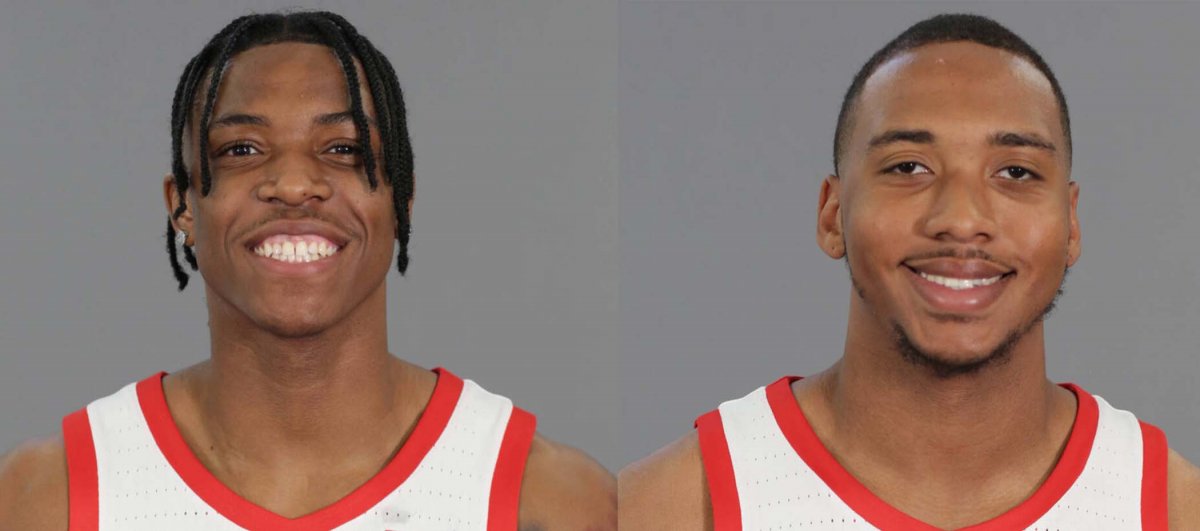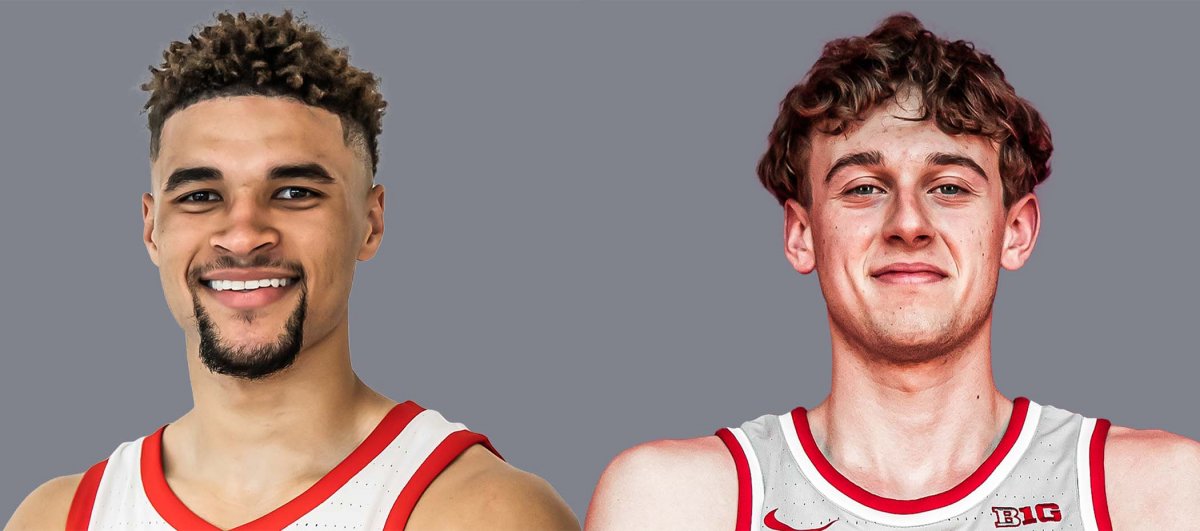 Call me crazy, but it looks like the photos of Brown and Key were shot on an actual camera, while the pictures of Holden and Hardman were what came up when you put their names into DALL-E.
The photos did make me laugh, though, so I appreciated that.
 SONG OF THE DAY. "Vienna" by Billy Joel.
 CUT TO THE CHASE. Will a 12-team playoff actually be better for college football?... A guide to boiling the perfect gameday hot dog... A popular children's book celebrates its 75th anniversary... A medical school student receives a white coat from her brother in a touching commencement ceremony... Cow freed by firefighters after getting its head stuck in a tree.